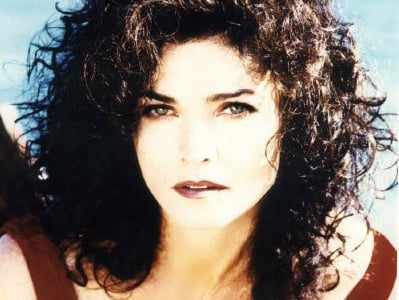 Tune in to the 2011 USA Songwriting Competition Podcast, this features never before heard demo versions of the winners of the USA Songwriting Competition (past & present). Click on the audio player above to listen to the music.
Music featured in this podcast by:
Kate Voegele – Only Fooling Myself
This version is the demo version before it was re-produced and re-mixed when she was signed to Interscope Records. This song went on to hit Top 40 on the Billboard Charts.
Ari Gold – Where The Music Takes You Writers: Ari Gold, Joe Hogue 'JOJOHO' & Sean Petersen
This song is a demo version before it was remixed and reproduced and before it hit Top 10 on the Billboard charts.
Alannah Myles – Give Me Love (see pictured above) Writers: Alannah Myles & Nancy Simmonds
Rosie Casey & Hillary Podell – Is That So Bad
Writers: Ken Hirsch, Rosie Casey, Peter Roberts & Hillary Podell
Amelia Curran – The Mistress
ASON - Be Inspired
Ian Holmes – More
Writers: Raleigh Hall & Gordon Chambers
Pepper MaShay – Does Yo Mamma Know
Christopher Tin – Baba Yetu
This song went on to win 2 Grammy awards in 2011, making Christopher the only USA Songwriting Competition winner to ever win 2 or more Grammy awards in one evening.
USA Songwriting Competition promotes the art & excellence in songwriting. For more information on the 16th Annual USA Songwriting Competition, visit: http://www.songwriting.net