Limited-Time only: 6th Annual Christmas Songwriting Competition!

Do you have any Christmas or Holiday songs that you have written or co-written? if so. you should enter the 5th Annual Christmas Songwriting Competition!
It's the most wonderful time of the year for songwriters - Get an opportunity to have your songs published, cut by recording artists and win great prizes. This is a special limited time opportunity for your Christmas or Holiday songs!
Deadline Approaching: enter by

December 23rd or earlier

. Hurry, enter online now!

Winning Songs on Radio, Winning Songs Determined by Top Music Industry Professionals. Participate In The preeminent Songwriting Competition in the World! It's Easy, Simple, and Fast to Enter! Enter Online Now >>


Don't miss this once a year opportunity...You have in front of you the opportunity to enter the inaugural Christmas Songwriting Competition to make the next few weeks the best weeks you've had all year...

You've asked for it and now we delivered it! So many songwriters have asked us to organize a Christmas Songwriting Competition and Good news we have just kicked off the Christmas Songwriting Competition this year!

This is a limited time only when you can enter a Christmas or Holiday song. Yes, it's that time of the year folks when you think about Christmas and Holidays!! Do you have an Original Christmas Song you have written or co-written? Do you have a song like "Last Christmas" by Wham! or "All I Want for Christmas Is You" by Mariah Carey? Why enter and who knows you could be the top winner and a special Christmas Songwriting trophy for that special place on your mantle and possible songwriting contract with a major music publishing house.Hurry, enter online now!

"This is an Unexpected and Wonderful Christmas Gift! We've always wanted to write a Christmas song, and We're so excited to win the Top award for our first try!"
—Ken Hirsch & Michael Jay. Ken is a hit songwriter, credits include "I've Never Been To Me" for Charlene (#1 Hit on the Billboard Charts), Two Less Lonely People In The World" for Air Supply (Billboard Charts Top 40 Hit), etc. Michael is also hit songwriter and producer with Ken Hirsch. He has written the Billboard Hot 100 #1 hit song "Toy Soldiers", recorded by Martika and later recorded by Emenem. He also wrote "Declaration of Love", recorded by Celine Dion and won the 1997 Grammy Album of the year. Top co-winners of the 4th Annual Christmas Songwriting Competition; Los Angeles, CA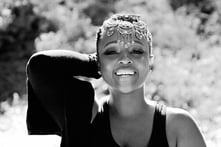 "It feels Amazing to be the top winner. I'm glad the judges at the Christmas Songwriting Competition gave my Christmas song a number one place!"
—Samantha Nelson, Top winner of the 3rd Annual Christmas Songwriting Competition; Los Angeles, CA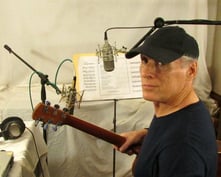 "I am honored and filled with appreciation of the recognition given by the music business professionals who have judged the second annual Christmas Songwriting Competition. Winning is not only gratifying, it is an immense validation"
—Philip Adams, Top winner of the 2nd Annual Christmas Songwriting Competition; Quincy, MA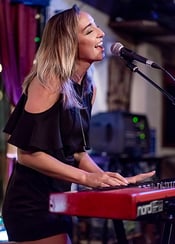 "I am incredibly honored that my song has been selected as the top winning song of this competition. My prayer is that hope, love and encouragement is meant to be a reminder of the real meaning of Christmas. To have that recognized and appreciated is amazingly humbling"
—Jenn Bostic, Top winner of the 1st Annual Christmas Songwriting Competition; Nashville, TN
SPECIAL EXTRA BONUS: the Top 15 finalists' songs will appear on our Christmas/Holiday Compilation CD, which will be promoted to various radio stations in USA and Canada! This is an excellent music industry exposure for you and your music..


USA Songwriting Competition is now in our 26th year, we have over 89 songs from our winners that have hit the Billboard Charts.

We promote the art and excellence of songwriting. Your music will be heard world wide...
SO HERE ARE YOUR TWO OPTIONS TO ENTER:
Or