"IMPORTANT Opportunity for Songwriters"
[TIME SENSITIVE!] Action needed: Submit your 2020 application today... Enter the World's TOP Songwriting Competition. 15 Award Categories You Can Enter. 53 songs from entrants ALREADY charted on the Billboard Charts! Will YOU be next?
Gain Music Industry Exposure, Radio Airplay, $50K Top Prize, cool music gear from Fender Guitars, GHS Strings, Audio-Technica, PreSonus, etc. *DEADLINE APPROACHING: Enter by May 29th or earlier. Hurry, Enter Online Now >>
This is open all all regardless of nationality. Past winners have come from Canada, Australia, UK, Japan, Germany, Brazil, South Africa, etc. Our past winner recently hit #1 on the Billboard Charts and went Double Platinum, selling over 2 million copies! You can too!
:. Radio Airplay!
:. Grand Prize of US$50,000 in Cash & Merchandise!
:. 15 different categories
:. Winners Will Be determined by Top Music Industry Pros*
Since 1995, the USA Songwriting Competition®, the world's leading international songwriting event, has been honoring songwriters, composers, bands, and recording artists everywhere. This is open to all, regardless of nationality or country origin.
In our landmark 24th year, USA Songwriting Competition is the preeminent songwriting competition in the world with a proven track record of previous winners getting publishing contracts, record contracts, hitting the charts after winning. Enter Online Now >>
Here's How YOU Can Enter:
**DEADLINE APPROACHING: Enter by May 29th or earlier. Hurry, Don't miss this opportunity:
~Online (upload your MP3 file, YouTube, Soundcloud or Reverbnation Profile or URL, only takes minutes!)
or:
~By Mail (print out entry form)
_______________________________________
Enter your songs in categories such as: Pop, Rock/Alternative, Country, R&B, Gospel/Inspirational, Folk, Latin, Instrumental, Jazz, Hip-Hop/Rap, Children, World, Dance/Electronica, Novelty/Comedy, Lyrics Only.
*Winners are selected by a Blue Ribbon committee of music industry judges including record label publishers, producers, A&R from Universal Music, Warner, EMI, Sony Music, and other distinguished professionals. This is your chance to be discovered by the biggest names in the music business! Enter Online Now >>

HEAR THE PROOF OF WHAT PEOPLE ARE SAYING: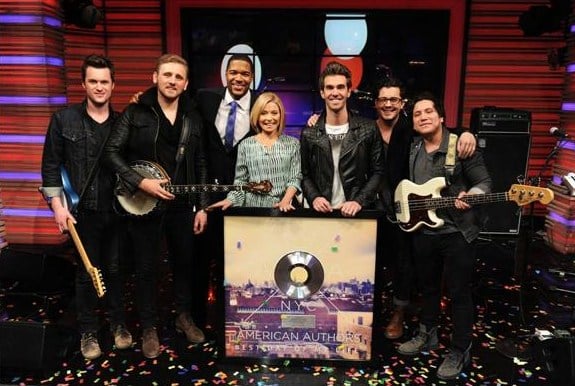 "We are so excited to win this competition. We entered this competition as unsigned acts, came out as top winner, signed to Island Records and we are now #1 on the Billboard Hot 100 charts!"...Dave Rublin, Winner of the 18th Annual USA Songwriting Competition (2013), hit #1 on the Billboard Charts and went Double Platinum, selling over 2 million copies (See pictured). Enter Online Now >>

"Winning the 24th Annual USA Songwriting Competition is one of the highlights of my career. This incredible competition has featured some of the greatest up and coming talent from around the world, and it's an absolute honor to be this year's winner" ...Jamie Alimorad, Top Winner of 24th Annual USA Songwriting Competition

"I'm grateful my song was selected winner of the top prize in the USA Songwriting competition. This recognition inspires me to continue the work. I love the process of writing, and this will help me follow through when the next song idea pops into my head. Thanks to the judges, and thank you to everyone at the competition for supporting the art of songwriting." ..David Wilcox, Overall Grand Prize winner, 2018 USA Songwriting Competition.
"A healthy and important competition, good outlet for creative people"...Andy Karp, Executive VP/Head of A&R, Atlantic Records
"Happily stunned! We have written songs for over two decades, this is our personal victory"...Alannah Myles & Nancy Simmons (CANADA), Winner of the 15th Annual USA Songwriting Competition (2010) & Grammy Award winner.
"My Name is Jennifer Adan and I used to enter this contest all the time back in the day. I am proud to say that I am now a HIT songwriter who lives in Nashville and travels back and forth to LA to write. I had a two week #1 hit with Blake Shelton "She Wouldn't Be Gone" and I just released my first childrens book. You guys were a big part of my early career!"...Jennifer Adan, Hit Songwriter with #1 Billboard Hits and BMI Award Winning Songwriter.
"We are beaming with pride. It's a rare treat to be recognized by peers in this industry"...Alexander Cardinale & Morgan Taylor Reid, First Prize Winner (Pop) & Overall 2nd Prize of the 16th Annual USA Songwriting Competition (2011).
"I encourage all songwriters, regardless of experience, and regardless of production to enter. To have my song's quality validated by those I respect means so much. Winning has inspired me to work even harder at my craft. Enter!! Do it!!!"..Robert Jason, winner of the Gospel/Inspirational category, 2015 USA Songwriting Competition.

"This is such an amazing experience, and a validating sensation to be recognized by the industry and my peers. I work very hard at my craft, and this just means so very much to me as both an artist and a writer. I'm still in shock and trying to wrap my head around all of this. It's so exciting!"..Jared Finck, Overall Grand Prize Winner of the 21st Annual USA Songwriting Competition (2016), his winning song has been receiving radio airplay throughout USA and Canada.
"This is a great place for talent to be found"...Monte Lipman, President & CEO of Universal Records