5 Things You Can Do To Make Your New Year More Musically Successful
by Karen Randle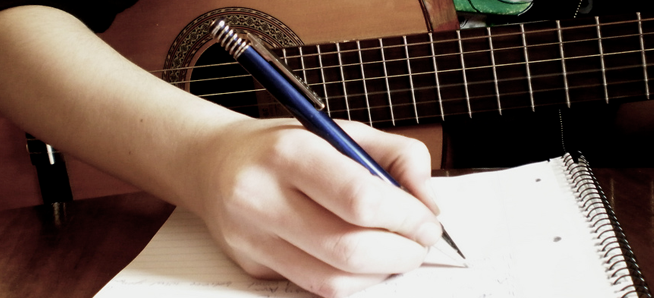 As you begin the year, we wish you great music making, prosperity and autonomy…and hope you have your best year yet.

Today, I'll list five things that will specifically help you meet your songwriting and music making goals for 2017.
1) Pick your biggest wins. It's easy to get overwhelmed with songwriting and music making ideas you want to implement. Instead of attempting everything from your book or tape of ideas, melodic lines, lyric ideas, becoming overwhelmed and paralyzed and completing nothing, pick one or two ideas that will give you the biggest wins. Give yourself a deadline to complete them. Then pick two more. For example, if you run into a songwriting block today to a completing a break up song, try it again in 2 days time, this will give you a new perspective and might give you a bigger win in 2 days time when your mind is fresh. Make your single focus to get to finish that verse or pre-chorus or melodic line that didn't work earlier in place in the next week. Then move on to your next big idea.
2) Rewrite your song. People often wonder what hit songwriters like Desmond Child do to write iconic hit songs. The answer is simply that words matter and he's very good at picking and combining words that catches the audience's ear. He wrote "If You Were a Woman (And I Was a Man)" as a sole writer, the song became a minor hit for Bonnie Tyler in the middle of 1986. Desmond said "I was sore at the record company for not pushing that song". "I'm going to prove that that song's a hit! So we wrote it again".
Although Desmond was dissatisfied with its success in the US and UK, he did not give up, he rewrote the song and it became one the biggest and most iconic hit song in rock history. Thus, "If You Were a Woman (And I Was a Man)" became "You Give Love a Bad Name" with co-writers Jon Bon Jovi and Richie Sambora. This song also was on VH1's "100 Greatest Hard Rock Songs".
Here is a very important lesson you can learn from Desmond Child: Don't give up, regroup and rewrite your song.
3) Test and Try writing in a different genre. Let's say you love Country music but hate writing in the Rock or Hip-Hop genre. It doesn't mean you should thump your nose at Rock and Hip-Hop styles.
Heard of hick-hop? Country rap is a subgenre of popular music blending country music with hip hop-style rapping, also known as hick-hop or rural rap. Country rap began to form as a genre when Bubba Sparxxx and producer Shannon "Fat Shan" Houchins created Sparxxx's 2001 debut album Dark Days, Bright Nights as an independent release which was later re-released on Interscope Records. The trend continued in 2005 when country artists Big & Rich introduced Cowboy Troy to the country world via 2005's Loco Motive released on Warner Brothers, which reached #2 on Billboard's Top Country Albums chart and the rest is history.
4) Experiment by performing yourself as a music artist. Meghan Trainor was signed by a music publisher in Nashville as a songwriter. She experimented and gave it a try as a recording artist. The rest as we say is history, Meghan's debut single "All About That Bass" became one of the biggest hit single by a debut artist, hitting #1 on the Billboard Hot 100 Charts, selling over 15 million copies worldwide, #1 on 58 different countries, her debut album debut at #1 on the Billboard 200 Album charts and she went on to win a Grammy award for Best New Artist.
5) Collaboration with other songwriters. If you look at the Billboard Hot 100 Charts, chances of a song written by more than one songwriter or even multi-way collaboration between songwriters and producers. The #1 song of the year 2016 "Love Yourself" was written by Justin Bieber, Ed Sheeran and Benjamin Levin. The #2 song of the year 2016 is a multi-way collaboration "Sorry" written by Justin Bieber, Julia Michaels, Justin Tranter, Sonny Moore and Michael Tucker.
Information on the 22nd Annual USA Songwriting Competition, go to: http://www.songwriting.net/enter