Demo vs. Master Recordings by Melissa Axel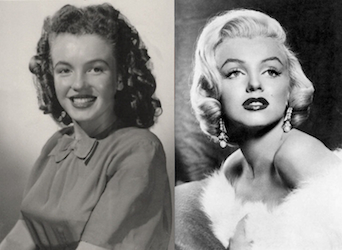 Demo vs. master recording—what's the difference? You might as well ask the difference between Norma Jeane Baker and Marilyn Monroe. In the same way we evolve from blossoming youth, searching for the best ways to express ourselves, to realizing our potential as a self-possessed adult, a song often undergoes a drastic transformation from rough demo to fully produced track.
The purpose of making demo recordings is manyfold:
* to get feedback from industry professionals to address melody or lyric issues of a song before beginning the production stage
* to create a sketch of the song for making pre-production decisions, such as tempo, feel, instrumentation, and arrangement ideas
* to share the song with musicians and other members of the production team to decide on parts and prepare for recording
* to compare basic recordings of a number of different songs being considered for recording full production and choose the best or most urgent ones to focus on
Making demos can be as simple as performing the song into your phone's voice memo app or using a computer program like GarageBand to flesh out a basic accompaniment to the melody. Or, many cities have demo studios you can hire, complete with session musicians and a vocalist who will perform in the desired style for pitching the song to a recording artist (be aware that in most cases, you will not retain the master recording rights to be able to license these tracks for use in film and television or to put on your own release and sell). By nature, demos should not be fully produced but remain stripped down so music professionals can easily envision possible arrangement and stylistic ideas for the song.
Master recordings, on the other hand, are fully produced "broadcast quality" tracks. Whether recorded at home or with a producer at a recording studio, they should be professionally mixed and mastered to be ready for radio and online broadcasting, available for sale, and placeable in film and television. Unless you are deliberately recording a live performance, masters require several weeks to months to a year or more of preparation. You will need to spend significant time in pre-production and rehearsals with your team (producer, arrangers, musicians, co-writers, etc.) fine-tuning the song form, instrumentation, arrangements, tempo, feel, and overall sound or vibe just right for the finished recording.
Like Norma Jeane and the iconic screen personality she became, both are beautiful—and at their core, they are one and the same. As we saw many times with Marilyn's image though, diamonds in the rough run the risk of being over-produced or sexualized, feeling too "manufactured" and in danger of straying too far from the authenticity that made them so special in the first place. If we follow our instincts and mold raw inspiration into a polished presentation that best serves the song and reflects its original joie de vivre, that fundamental essence will ring true in the final creation.
Melissa Axel is an Artist Relations representative of USA Songwriting Competition. At just eight years of age, she was writing songs about the bittersweet journey of life, love, struggle, and inspiration. The piano-driven singer/songwriter studied at Boston's renowned Berklee College of Music and went on to earn her master's degree in Interdisciplinary Arts from Nova Southeastern University. Axel's new album LOVE . HUMANITY . METAMORPHOSIS is reminiscent of Regina Spektor, Norah Jones, and Tori Amos. For more information on the 17th Annual USA Songwriting Competition, go to: http://www.songwriting.net