Planting Positive Seed
By Daylle Deanna Schwartz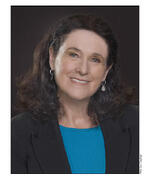 Trying to succeed in a creative endeavor can feel futile at times, if not often. Doors close and people don't respond to what you send them or to return calls. Your gig didn't go well, your efforts to get your music licensed haven't gotten you anywhere or your band mates are giving you a hard time. It can make you feel lost about what to do or wanting to give up. I encourage you to do some gardening for your life to up your chances for career opportunities, good people, and other goodies to bloom in profusion for your career.
I think of life as a garden. It needs weeding, seeds planted, watering, and fertilizer to help it bloom in ways you want. When you don't tend your garden it gets out of control. When you don't tend your thoughts and the seeds you plant, YOU feel out of control of your life. When you do plant the seeds for healthy blossoms and take care of them, your life blooms in a profusion of attracting many blessings.
It's important to be careful not to allow weeds to grow in your garden of self: criticism, pessimism, negative thoughts, frustration, hopelessness, doubt, etc. Some weeds are pretty on the surface and may actually have flowers, which makes it harder to understand they must go. In life, people are like weeds. They may sweet talk you, pump you up about our music, offer to help you but then disappear, and other things that are common.
You may think you need someone who has contacts or the money to invest in your music. But if they hold you back as you wait for them to do something—while they make lame excuses for not keeping their word—they're weeds that need to go! When I was doing my music, there were many weeds who told me what I wanted to hear. I'd get all excited, only to be let down.
Weeds can glom onto you in ways that make you keep them around when the thought of doing everything on your own, or trying to find better people, seems like too much work, or too scary. When they throw you a bone to make you continue to deal with them, they're still weeds. When you let them stay and spread, they overpower everything.
Weed your garden so your talent can bloom! Awareness is a great weed controller. It helps you spot people who are all talk and no action, don't keep their word, ask for money with no return, etc. fast and eliminate them. Replace weeds by planting as many seeds as you can that can open doors down the road. Seeds are doing something that could potentially create an opportunity. Every little thing you do that allows another person to be aware of you and your music is a seed that might bloom.
Every time you send out your press kit or make a call to pursue a gig or increase your friends on social networking sites, or go to a seminar or take a class to improve your performance or meet other musicians or managers or go to panels with industry pros, or make a new friend or let people know what you need, you create a potential opportunity. Each one is a seed. Think about how seeds spread in the wind to gardens. It's common for people to get a beautiful flower in their garden that they didn't plant. The wind carries seeds from one garden to another. It's the same with action seeds.
Every time you do something to advance or connect or let someone know what you're doing or need, you give yourself another chance to bear the fruit of each seed. The more seeds you plant, the more chances one will sprout. I sent Oprah a press kit a year before they called me to do the show. A producer held onto it and got it out when they needed someone like me for a topic that I have expertise in—a year later! Patience helps you not get discouraged when seeds don't sprout right away.
Many artists tell me they've succeeded because they planted as many seeds as possible by getting their music or name to as many folks who might be able to use them as possible. Thinking of each effort as a seed planted keeps you from looking at opportunities that don't pan out as a waste. IF you have the goods to qualify for what you want, no seed is wasted. You may not hear from the person for a long time, as what happened for me with Oprah. But people who look at their efforts as seeds know that it only take one to sprout before the whole garden can start to bloom.
So step out and tend your own garden. Control the weeds of your garden too. You don't need a green thumb! Look for the weeds and get rid of what you can. Plant as many seeds for what you want as possible. Then take any actions you can and EXPECT them to grow! The more you stay positive and keep believing in your talent, the more opportunities you can attract.
--------------------------
Daylle Deanna Schwartz is a speaker, consultant for musicians and record labels, self-empowerment counselor, and best-selling author of 13 books, including the third edition of Start & Run Your Own Record Label (Billboard Books/Random House) and Nice Girls Can Finish First (McGraw-Hill), based on lessons she learned as one of the first women to start a record label. http://www.daylle.com For more information on USA Songwriting Competition, visit:http://www.songwriting.net