Songwriting Fact: Donna Summer Wrote 8 of her Top 10 Hits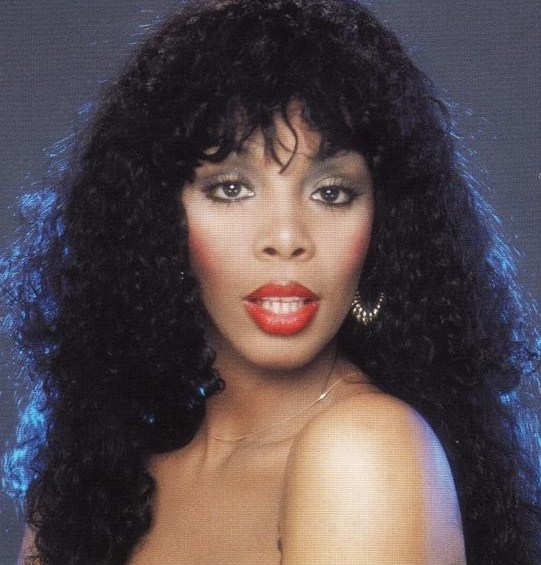 Donna Summer, whose music dominated the 1970s disco era, died of cancer on Thursday at age 63, leaving a legacy of hit singles like "Bad Girls", "Love to Love You Baby," "Last Dance" and "Hot Stuff."
Summer, who won five Grammys and sold more than 130 million records worldwide, died in Florida. She began her career in Germany where she performed in productions of the shows "Hair" and "Porgy and Bess" and worked as a studio session singer. However, Donna Summer has been given credit as a powerful vocalist, has not been given much credit as a songwriter. She has co-written eight of her top 10 hit songs, co-writing a total of 12 Billboard Hot 100 Hit Singles. These are the songs that she co-wrote her hit songs as follows:
With Eddie Hokenson, Bruce Sudano, Joe "Bean" Esposito:
"Bad Girls", which hit #1 on the U.S. Billboard Hot 100 charts in 1979 and became a classic dance hit.
With Giorgio Moroder & Pete Bellotte:
"Love To Love You", which hit #2 on the U.S. Billboard Hot 100 charts in 1975
With Michael Omartian:
"She Works Hard for the Money", which hit #3 on the U.S. Billboard Hot 100 charts in 1980
With Giorgio Moroder:
"The Wanderer", which hit #3 on the U.S. Billboard Hot 100 charts in 1980
With Giorgio Moroder, Pete Bellotte:
"Heaven Knows", which hit #4 on the U.S. Billboard Hot 100 charts in 1979
With Giorgio Moroder:
"On the Radio", which hit #5 on the U.S. Billboard Hot 100 charts in 1980
With Giorgio Moroder, Pete Bellotte:
"I Feel Love", which hit #6 on the U.S. Billboard Hot 100 charts in 1977
With the legendary songwriting and production team of Stock, Aitken & Waterman:
This Time I Know It's for Real" #7 on the U.S. Billboard Hot 100 charts in 1989
With Michael Omartian:
"Unconditional Love" (featuring Musical Youth), which hit #43 on the U.S. Billboard Hot 100 charts in 1976
With Giorgio Moroder, Pete Bellotte:
Spring Affair, which hit #58 on the U.S. Billboard Hot 100 charts in 1976
With Bruce Sudano, Michael Omartian
"Love Has a Mind of Its Own" (with Matthew Ward), which hit #70 on the U.S. Billboard Hot 100 charts in 1976
With Michael Omartian, Bruce Sudano
"Supernatural Love", which hit #75 on the U.S. Billboard Hot 100 charts in 1976
(Edited by Jessica Brandon)
For more information on the 17th Annual USA Songwriting Competition, please go to: http://www.songwriting.net