TEN KEYS TO UNLOCK CREATIVE SONGWRITING (Part 1)
by Ray Burton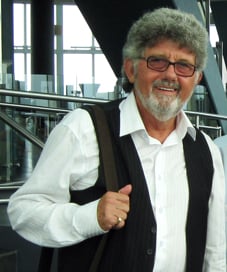 1: Songwriting is Hard Work:
As a songwriter you cannot always rely on a blinding starburst of cosmic inspiration to suddenly overwhelm you and magically cause you to run off and write a songwriting masterpiece. Songwriting is hard work just like anything else that is rewarding or worthwhile. Even though writing songs may be a pleasurable task and something you love to do, it will still be a concentrated effort in order to get all of the interwoven intricacies of the melody, lyrics and the rhythm feeling just right.
In constructing a song, the mood of the lyric must match the mood of the melody and vice versa. This feeling or mood needs to be transferred to the listener so that they "Get It" and get the right message and that message is the overall feeling that you are trying to convey. Be precise and concise! Don't confuse the listeners with long-winded flowery or syrupy words that would never be used in everyday conversation. Make the lyrics uniquely your own, well thought out and clever, yet uncomplicated; and the same rule should apply to the melody and chord change structures as well if you want to write successful popular songs.
Written by Ray Burton, hit songwriter of Helen Reddy's "I Am Woman". He has also worked with many of the giants in the business - Billy Joel, opened for the greats like QUEEN, AMERICA and many, many more. Bands include the world renowned original CROSSFIRE. Founding member of AYERS ROCK. Lead singer in the top pop band of the 70's THE EXECUTIVES.The silent achiever Ray continues to write for fellow music artists and musicians and offers a catalogue of over 200 songs much of which is new material as yet unrecorded.
For more information on the 18th Annual USA Songwriting Competition, please go to: http://www.songwriting.net