Animating The Song: Making Music That Moves
by Melissa Axel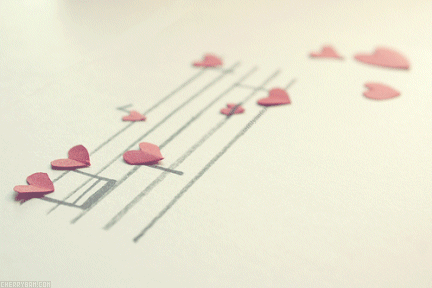 People often say music is "the soundtrack of our lives," but it wouldn't be much of a stretch to say that its chief role is to animate them. The nature of life is movement. The word animate means "bring to life" … "the appearance of movement" … "give inspiration, encouragement, or renewed vigor." For a host of reasons, only some of which we can begin to explain, music moves us.
But why? What is it about melody and lyrics set against a grid of time that makes us cry, dance, sing, even scream along? There's some kind of magic in capturing our thoughts and emotions in words and music—something that casts a spell over us when it's done in a way that reaches all the way into the soul, grabs hold of the things that mean the most to us, and never lets go. It may not always be easy to determine exactly what that magic is, but we can explore using a wide variety of means to make our songs more vibrant and meaningful to the listener.
Here are 5 ways to help fully bring a song to life:
* Make your point. One point, and one point only. It's common to crowd a song with more than one key concept, message, or idea. Often, more than one strong element can take away the powerful draw of another (for example: love story vs. achieving your potential). Eliminate competing metaphors or side stories, choose the most compelling focal point of the song, and write every lyric in support of making that point.
* Set the scene. Immerse the listener in the "universe" of the song. If something is happening in the song, listeners want the scoop on where and when. In a poetic way, let us know what the setting is like for the narrator or lead characters in the song. For example, if the song is about the moment two people met, where did it happen? In a tiny city apartment? On a hillside? What time of day? What was the light like then? Sunset? Dawn? Middle of the night?
* Give us the details. They say a picture is worth a thousand words, but you can also paint quite a picture with words. Describe the key elements of whatever is happening or happened that inspired the song. Are there any objects that played a role in the situation? If there are people involved (as there often are), what were they wearing? Was there anything unusual about how they looked or acted during the "moment" of the song?
* Show us the inside. We're used to seeing, hearing, and talking about the outside of things—and people, but songs give us the rare opportunity to glimpse inside and explore the emotional dynamics below the surface of a situation. Use that opportunity to go deeper and eloquently bare the truth. What is the writer, narrator, or "lead character" of the song thinking or feeling that might not normally be shared with the listener?
* Allow us to feel. Rather than tell us how you feel with the typical clichés ("I love you, I miss you, I'm so lonely, I'm so angry"), share the truth as honestly and uniquely as you can … and let us experience catharsis through our own emotional reactions. It's a delicate balancing act—being authentic and preserving the "mystery." Challenge yourself to illustrate the things that move us all in creative new ways without spelling them out in the simplest, "tried and true" heartstring-pulling language.
These are just five of countless ways to bring a song to life. What other ways come to mind for you?
Melissa Axel is an Artist Relations representative of USA Songwriting Competition. At just eight years of age, she was writing songs about the bittersweet journey of life, love, struggle, and inspiration. The piano-driven singer/songwriter studied at Boston's renowned Berklee College of Music, went on to earn her master's degree in Interdisciplinary Arts from Nova Southeastern University. Axel's album LOVE . HUMANITY . METAMORPHOSIS is reminiscent of Regina Spektor, Norah Jones, and Tori Amos. For more information on the 17th Annual USA Songwriting Competition, go to: http://www.songwriting.net