INVITING THE LISTENER IN
by Ralph Murphy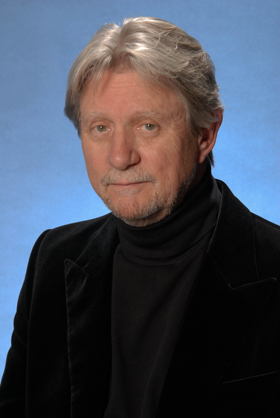 In looking at songs there is a huge leap from "good" to "great". When a listener first hears a song, that leap is made possible by the writer of the work doing the "inviting in" using humor, irony and detail. Ease of singing,"accessibility", remaining linear when you tell your story, having melody to cling to, making sure there is no confusion over what the title is and telling a story with a beginning, a middle and an end are all part of the songwriters "tool kit". If the songwriter doesn't have the creative savvy to create an expectation by making a statement, asking a question or having enough detail to make the listener keep listening all the way to the resolution of that statement/question, then the listener is gone. Once the listener is gone, they're gone for good.
As what lures the listener to the piece of work is melody, and what keeps them there is lyric....oh, I know, I have friends who,say, "I love this song(song X) and I don't know the words to it" well, if you play the song for them, they DO know the lyric subliminally. And that's what kept them there. No matter if that lyric is only "call and response" ie: Na Nahs, they know it. That first listen is so important. Everyone speaks of "first impressions" in meetings or dating or employment opportunities, well, first listens when you are a songwriter peddling your wares is just as important. AND you, as the writer are totally in control of the way the way the listener receives the information you want them to hear.
That "first impression" doesn't change if your song is being heard for the first time by a judge in a song contest or the producer of the hottest act in the world. We all face the same demons. It doesn't matter if it's the first time you play a new song to someone you need to impress or the one millionth new song first time. It's all up to the song and that song will be as good as the writers craft allows his/her vision to be shaped.
If you as a writer have done your job and the listener "gets it" and wants to "invite it in", that song will be a living thing that will outlive you by 70 years. If you haven't, write on! Maybe the next one.......
Ralph Murphy

is a producer and songwriter. He wrote huge hit songs such as

Crystal Gayle

'

s"Talking in Your Sleep" and "Half the Way". Murphy has served as President of The Nashville Chapter of the Recording Academy and has been a

NARAS

National Trustee. Add to that the platinum records as a producer, the widely acclaimed Murphy's Laws of Songwriting articles used as part of curriculum at colleges, universities, and by songwriter organizations, his success as the publisher and co-owner of the extremely successful Picalic Group of Companies and you see a pattern of achievement based on more than luck. To buy his book, please go to: http://murphyslawsofsongwriting.com
For more information on 18

th

Annual USA Songwriting Competition, please go to: http://www.songwriting.net