The Bridge, the Whole Bridge and Nothing But the Bridge
By Molly-Ann Leikin, Music Business Mastery Coach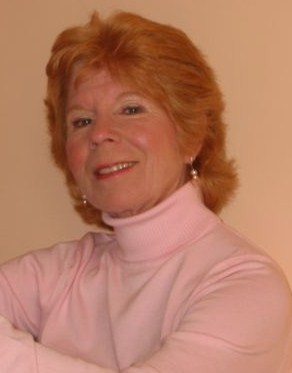 There is no songwriter I ever knew who doesn't have problems writing a bridge now and then. And there is no singer/songwriter/producer among my clients who doesn't try to negotiate his/her way out of a creating that section altogether.
"I don't need one, right?"
NOT.
The third section of any song is as almost as important as the chorus. So let's talk about this.
For review: contemporary songs usually have at least three sections – the verse, the chorus and the bridge. Ideally, for each section, the melody line, the chords, the rhythm and the words are different from each other. Whatever you've done in the verse, don't do in the chorus or the bridge, and whatever you do in the chorus, don't do in the verse or the bridge. If you find you overlap or borrow from earlier parts of your song, revise the bridge so you don't. This isn't just a chord change. I mean melody, rhythm and the words.
To me, song structure is like a simple, wooden, kid's puzzle. The verse is a triangle, the chorus is a square and the bridge is a circle. That isn't a square, a circle and another circle hoping to be a triangle when it grows up. A triangle is a triangle.
As there are three different shapes in a song, each shape is a different color. Let's say the square is red, the circle is green and the triangle is blue, or ciel d'Albuquerque, if that's how you roll.
Listening to the top forty for twenty minutes will convince you that bridges in contemporary songs are often longer and more rhythmic than they ever used to be. Although a decade ago the bridge was a pretty standard eight bars or two lines that rhymed, now a bridge is often an irregular number of seconds long, and sometimes, 'way past 30. Listen and you'll hear that in a hit song, the bridge can include several rhythmic hooks and doesn't have to rhyme anywhere.
Many songwriters/producers who consult with me - even some of my Grammy winners - are so relieved to have finished their verses and choruses, and have such great tracks, they convince themselves that their bridges should be instrumentals.
NOT.
I try to tell them gently but firmly that an instrumental break is often the excuse for someone to pop out a CD or delete an mp3. We are, after all, in the original Shark Tank.
Let's be practical. Suppose someone wants to use your song/track in a movie, but the scene is3:20and your song doesn't have a bridge and is only 2:44. It's much easier for the music editor to shorten a track than for you to create a bridge in the middle of the night - months or years after you wrote the song – only to find that the music supervisor faced a deadline and had to choose another track that fit the scene.
You worked hard to get that music supervisor's ear. Don't go flopsy now.
The bridge is a good place for a surprise and a twist – where something unexpected happens musically and lyrically that spins the song in an OMG direction. I don't mean a weird chord. I'm talkin' new melody and rhythm for an uneven number of bars, plus a story twist in the lyric, like the crisis at the end of the second act in a good movie or play.
The chorus is still the most important section of the song, and the verse has to be strong enough to hold our attention for 25 seconds, more or less, until the hook. But once we've heard two verses and two choruses, we, as the audience, need to hear something new. And that's where your bridge goes to work bringing your song home.
© 2013 Molly-Ann Leikin
Molly-Ann Leikin is an Emmy nominee. The author of "How To Write A Hit Song" and "How To Be A Hit Songwriter", she has written themes and songs for over five dozen TV shows and movies, including "Violet" that won an Oscar.
After lyric, song and instrumental marketing consultations with Molly, six of her clients have won Grammys, nine more have Grammy nominations, and so far, 6238 of Molly's protégées have placed their work in TV shows, movies, on CD's, in commercials, and their songs/tracks have been downloaded all over the web. It starts with a consultation – in a private meeting or phone call with Molly or in one of her small, personal classes. www.songmd.com and songmd@songmd.com
For more information on the 18th Annual USA Songwriting Competition, please go to: http://www.songwriting.net