SONGWRITING FOR FILM & TV
By Robin Frederick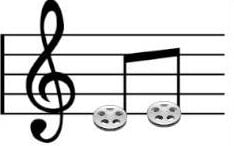 Thousands of songs are used in TV shows, films, and commercials each year. You've heard them in shows like Grey's Anatomy, The Vampire Diaries, House, Gossip Girl, 90210, Hart of Dixie, Nashville, and more. You've heard them in commercials for Subaru, Lowe's, AT&T, Volkswagen, and Traveler's Insurance.
When listeners hear something they like, they often head straight to the product or TV show website to find out the name of the artist or song title. Sales at iTunes can be anywhere from 20,000 (Jason Walker's "Down" featured in The Vampire Diaries to 100,000 (Ingrid Michaelson's "Keep Breathing" featured in a season-closing episode of Grey's Anatomy).
When you add in performance royalties and fees for the song's use, film & TV can provide a solid income stream that pays off over time, especially if you have numerous placements.
SO WHAT DOES YOUR SONG NEED TO DO?
For every song that's placed, many are auditioned - often hundreds - but only one is chosen. The song that will get the job is the one that enhances the emotion or adds impact for viewers.
Is a character discovering real love for the first time? The song needs to evoke that feeling for the audience. Is the film set in a small town in the 1950s? The song must accurately recall the era and provide the emotional mood needed. Always remember: the song serves the needs of the project.
With that in mind, it may seem a little strange that a majority of the songs that are placed in film and TV are written and recorded first, before they're ever pitched to these projects. Often, the songs are part of an artist's CD. While they're being written, there's no way to know how these songs might eventually be used in a film or TV show.
So, if you don't know how your song will be used, how can you craft it to increase your chances of a placement?
WRITE UNIVERSAL LYRICS
Music users in the film and TV market often say they're looking for songs with "universal lyrics." But just what does that mean?
A universal lyric is...
A lyric that a large number of people can identify with or relate to.
A lyric that will not conflict with the specific content of a scene.
A good lyric for film and TV is universal enough to allow the song to be used in a variety of scenes while maintaining emotional integrity, originality, and focus.
Hint: Choose a common theme
Of course, no song will work for every scene but some themes and situations occur more frequently than others - falling in love, breaking up, or overcoming adversity, for example. If you choose one of these, you're more likely to be successful. Watch a few TV episodes and look for common themes. Chances are you're already using some of them in your songs.
Find out how to bring your lyric theme to life.
Another Hint: Don't do the scriptwriter's job
Too many specific physical details, like place names, proper names, and specific story details, will limit the uses of your song. For example, let's say your song is called "Sara Smile." That was a great title for a Hall & Oates hit but… it could be confusing to viewers if there's no character named Sara in the scene. For film & TV uses, try a title like "In Your Smile" or "I Need Your Smile." Let the scriptwriter name the characters.
MUSIC: THINK LIKE A FILM COMPOSER
Filmmakers have always used instrumental music to communicate mood, energy, and atmosphere to the audience, from soaring love themes to the high anxiety of a fast-paced action cue.
As songs have grown in popularity with viewers, they're being used to replace some of that instrumental music. A song that works well for film and TV is one that, like an instrumental cue, uses melody, chords, pace (tempo), and rhythm to evoke a single mood or energy level.
If you've written an uptempo song about a wild party or a slow song about lost love, you're already using tempo and rhythm to express energy or mood. Songwriters often do this instinctively, but you can hone that ability for the film and TV market, making your music even more expressive and useable. Like a film composer, you can choose a tempo and groove that physically express the energy level you want, then back it up with chords melody, and lyrics.
Listen to the instrumental cues that accompany various types of scenes: action, danger, romantic meeting or breakup, characters having fun, arguing, or being thoughtful. Notice how the music adds to the effectiveness of scene. Try writing a song that makes use of a few of those elements, something that might work instead of underscore. This is a great way to get into the film & TV songwriting mood!
Above all, listen to songs that are being used in the context of a scene and analyze what works and why. You can find all the current TV shows that are using songs at www.TuneFind.com.
Based on Shortcuts to Songwriting for Film & TV by Robin Frederick. Available at Amazon.com.
Copyright 2013 Robin Frederick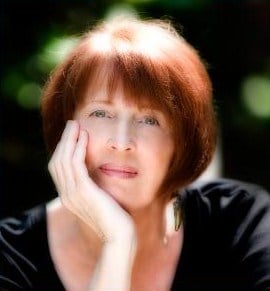 Robin Frederick has written more than 500 songs for television, records, theater, and audio products. She is a former Director of A&R for Rhino Records, Executive Producer of 60 albums, and the author of "Shortcuts to Hit Songwriting" and "Shortcuts to Songwriting for Film & TV." Visit Robin's websites for more songwriting tips and inspiration: www.RobinFrederick.com and www.MySongCoach.com.
For more information on USA Songwriting Competition, please go to: http://www.songwriting.net