By Jessica Brandon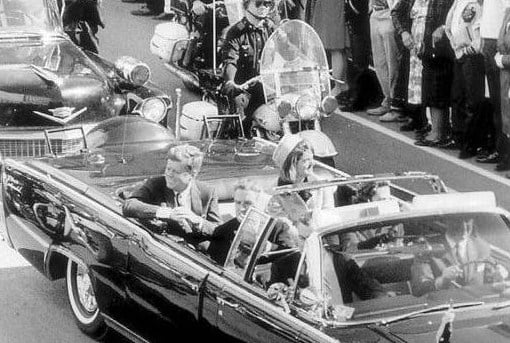 Where were you on November 22, 1963? I wished I can say where I was, but I wasn't born yet. However, In remembrance of the sad day 50 years ago when John F. Kennedy was assasinated, here's a look at 10 Songs remembering John F. Kennedy, some songs are also honoring the late president:
"Life in a Northern Town" - Dream Academy (1985)
"The Day John Kennedy Died" - Lou Reed (1982)
"Sympathy for the Devil" - The Rolling Stones (1968)
"He Was a Friend of Mine" - The Byrds (1965)
Bob Dylan, 'Chimes of Freedom'
"Civil War" - Guns N' Roses (1990)
"Brain of J" - Pearl Jam (1998)
"Born in the 50's" - The Police (1978)
Otis Spann, 'Sad Day in Texas'
The Beach Boys, 'Warmth of the Sun'
Do you have a song Remembering John F Kennedy? If so, we would like to hear from you, please post your YouTube or Soundcloud URL in the comment box.
For more information on the USA Songwriting Competition, visit: http://www.songwriting.net