How to Keep Your Publisher, Manger, Agent, Producer and Label Happy
By Molly-Ann Leikin, Song Marketing Consultant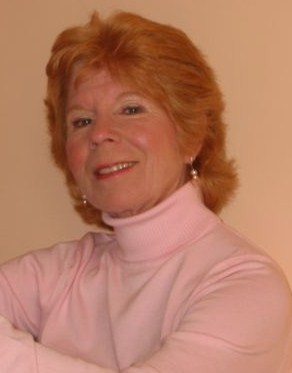 You've heard of the running of the bulls in Pampola? When you're famous, that's exactly how people will stampede, tripping over themselves and killing their young, desperate to give you whatever you want. They'll take all of your calls before you even make them, answer your texts instantly, come to your parties, early, with cases of Cristal, and help your kids with their pre-school entrance essays.
Until then, while you're still on your way up, and determined to catch someone's life-changing ear, the job of making the population of your business entourage happy is all on you. Period.
The good news: your Publisher, Manager, Agent, Publicist, Label (PMAPL) can only make money when you do. The bad news: with sixteen hours in a work day, the bulk of their time is spent on The Guarantee. If they represent artists who are making 18-wheelers stashed with cash right now, chances are good they won't drop everything to put their team on your standby gig at Starbucks, North Eastern Outer Mongolia. Know that. Deal with it. Don't call and leave hate messages or deliver dead fish wrapped in the L.A. Times to their offices. (Please note: no fish, no newspapers. That goes for all other dead protein, and periodicals, too.)
There are millions of talented people out there vying for your PMAPL's time. At this point, the person on the other side of the desk has all the power in your life. Period. Here's how to keep your career moving forward, and eventually turn that all around in your favor.
l. Set the ground rules with your PMAPL as to who will contact whom, and when. Try to get a timeline commitment up front, so you don't have to send the noodge mail, "R U shining me on or did U really die?" Instead, suggest setting up a call once a month. That's fair and reasonable.
2. Respect those ground rules. When PMAPL's start getting the "Where's My Money" messages, they will quickly lose interest and reassign your project to the back burner or the shredder altogether, preferring to work with professionals who respect other people's time and priorities.
3. Don't dump your drama on your PMAPL. "Dude, my pick-up was booted, had to blow off my probation officer again, plus the kidlet is starting to look exactly like Arnold Schwartzenneger." You wouldn't want anyone to lay that on you, right? So only do and say what you would want to hear if you were on the PMAPL's side of the desk. Keep everything professional.
4. Don't try to get your PMAPL's attention with ostentatious gifts. You can't afford the Bentleys they want. At least not yet. When you can, they'll steal the needed funds, in plain sight, from your royalties.
5. Remember that your PMAPL's are your business partners. They can only make money when you do. Let them do their jobs for you. Yours is to write/sing/perform, and attend every industry function, shaking hands, smiling, gathering business cards, asking when it would be convenient for you to call.
6. Hang this on your fridge.
© 2014 Molly-Ann Leikin www.songmd.com songmd@songmd.com
Molly-Ann Leikin (rhymes with bacon) created the Songwriting Consultation industry. In the past five years, 6 of her clients have won Grammys. Eleven more are Grammy nominees. The author of "How To Write a Hit Song, Fifth Edition" and "How to Be a Hit Songwriter", Molly is an Emmy nominee, has 15 gold and platinum records, taught songwriting at UCLA, and works by private consultation only. She practices yoga, takes long, brisk walks and flosses, daily.
Contact Molly for your Hit Song Marketing Consultation/Evaluation at songmd@songmd.com
For more information on the 19th Annual USA Songwriting Competition, go to: http://www.songwriting.net