STORIES FROM THE TRENCHES, LETTERS HOME FROM THE WARS. THE LIFE AND STRUGGLES OF A PRO SONGWRITER.
by John Capek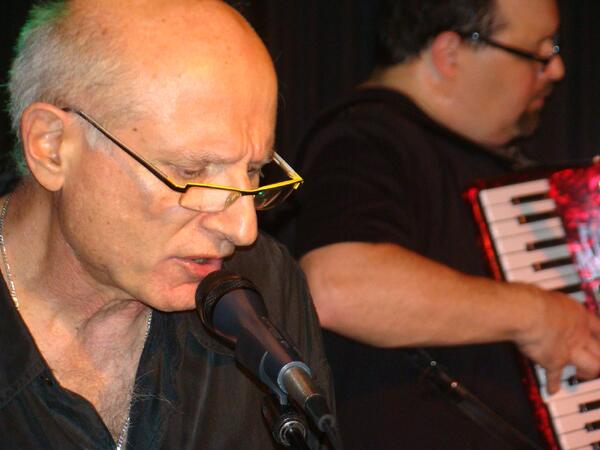 It was the early nineties. Arriving in Los Angeles with Australian and Canadian hit song credits under my belt, I thought it would be a breeze to get into the scene. A year later and my life savings gone I couldn't get arrested as a songwriter, keyboard player or producer.
Somehow, I fell into the "B list" session scene as a keyboard player for songwriters who needed their songs demoed. I was a pretty good keyboard player, the pay was poor, but the work was consistent and the songwriters liked my playing.
David Gresham (a former business partner with Mutt Lang) was making annual trips to Los Angeles from South Africa promoting artists and writers from his label in Jo-berg. He needed some demos done and someone recommended me. I worked on his stuff and we became friends.
Some years later, after I had graduated into the "A - list" LA studio musician scene, David called me from South Africa quite excited about an artist he had signed. He asked me if I would try to work with him. A few weeks later, his new artist, Byron Duplessis arrived at my studio in North Hollywood.
Imagine Terence Trent Darby, Prince, Michael Jackson and Lenny Kravitz in a male model's physique with talent and a voice beyond anything that I had heard before. That was Byron.
We immediately fell into writing and recording a song and "LOVE HAS THE POWER" was born.
Without notice, Byron left, and I didn't hear back from him again for some months.
"LOVE HAS THE POWER" was pitched to all the labels. The response was great. But we consistently heard the same comment, "We can't sign an artist based on only one song"..
David called me again from South Africa asking what could be done. I had an idea. If I worked with Byron in LA, he would be just like any other R&B act. However if I went to South Africa to work with him, we might be able to come up with something interesting and unique. The idea was to combine contemporary pop with Byron's African roots.
So, I packed my bags and went off on safari. I was right. The music that we made was great and different. Back in LA, the labels jumped at it. We had record companies in a bidding war for Byron. I thought that I had it made.
One day, our combined demo/masters were being played in the offices of Columbia Records in New York, Coincidentally, the band, TOTO was next door wondering what they were going to do about a lead singer for their next recording and tour. Someone made the connection. In an instant I lost my artist.
Byron Duplessis became Jean-Michel Byron and the new lead singer for TOTO.
Almost immediately, They put a "best of" album together. "LOVE HAS THE POWER" made it to that album and is forever cast in stone, (or vinyl or whatever CDs are made of), on the TOTO album, "PAST TO PRESENT". These were the best musicians in the world at that time playing my song. There is a live Youtube performance of my song from one of the TOTO shows in Paris at http://www.youtube.com/watch?v=NyY5EBuHHiA
I was deeply disappointed with the loss of Byron as my songwriting partner and production client. I felt that he and our songs could have been "bigger than Jesus", to quote John Lennon. But, I did get some compensation in getting a TOTO cut.
I had a strong feeling that Byron had been badly miscast as a member of TOTO and this feeling turned out to be a truth with some unfortunate results for both Byron and the band. His amazing talent is still yet to be fully expressed.
After that, there was a certain lack of creative and artistic fulfillment for me. The music in South Africa had affected me so profoundly that I had to find my way back there and make more music - at any cost.
David Gresham and I stayed in touch, bemoaning our loss and plotted to find some way to recoup. As a result, I returned to the 'veldt' with David's help and set to recording my own album. Paul Simon's, "Graceland" had just come out. To me it was a revelation and an epiphany albeit a little too smooth for my taste. I wanted to get down to the root of the matter.
INDABA, my album, was recorded in Johannesburg exactly at the time that Nelson Mandela was released from prison. I have had the profound experience of being in South Africa during "the time off starvation", which is what apartheid was sometimes called, as well as afterwards when the system collapsed. Freedom reigned.
INDABA was a musical photograph of that moment in time.
One of the songs on INDABA ultimately created its own challenges, creatively. geographically, financially, legally, digitally and business-wise and with Joe Cocker... and much more.
I'll get into that with my next installment as well as more discussion about songwriting, its craft and its art.
John Capek has achieved international acclaim as a composer, songwriter, keyboard player, producer, arranger and scorer for feature films and television.
Rod Stewart leads the list of popular music icons who have recorded Capek compositions. Others include Bonnie Raitt, Cher, Diana Ross, Joe Cocker, Toto, Chicago, Olivia Newton John, Little River Band, Heart, Manhattan Transfer, Isaac Hayes and Amanda Marshall.
John Capek's most performed award winning songs include : "Rhythm of My Heart", "This", "Soul on Soul" and "Carmelia". Capek's most performed productions include Dan Hill's Billboard hit duet with Vonda Sheppard, "Can't We Try" as well as work with Ken Tobias, Gene McLellan, Good Brothers and Downchild. As a keyboard player, John has recorded with Diana Ross, Olivia Newton John, Ian Thomas, Marc Jordan, Dan Hill, Kermit, The Chipmunks, The Simpsons and countless other international performers.
John's songs are heard in the feature films, "A Perfect Storm", "Cocktail", "Blown Away" and many others.
For more information go to www.johncapek.com