By Ira Greenfield
A few weeks ago, I sent out a tweet to ask who you think is the best songwriter alive. We received many messages on who they think is the best. This is a list I have compiled: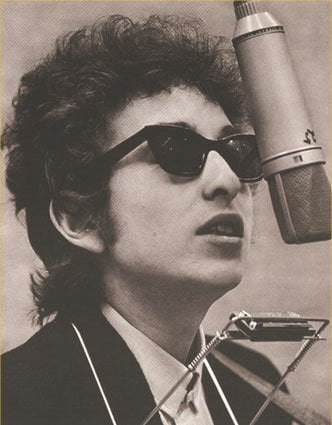 1. Bob Dylan
With inconic songs such as "Blowing In The Wind", "Like A Rolling Stone" and "Times Are A Changing", Dylan social messages ranked high above other songwriters today.

2. Paul McCartney
Paul is the most successful songwriter in the world, according to the Guiness Books of world records. With his stints in the greatest rock group in the world "The Beatles", later with "The Wings" and went on to a solo career. With his late co-writer Lennon,they are considered one of the greatest songwriting collaboration in history.

3. Elton John
He has written numerous hit songs with Bernie Taupin, their iconic songs "Your Song", "Candle In The Wind", "Rocketman". Not a day goes by that you do not hear any of these songs in a cover band in a hotel bar.

4. Neil Young
Neil has been in lengendary bands such as "Buffalo Springfield", "Crosby, Stills, Nash & Young" and later on a solo career.

5. Bruce Springsteen
With rock anthems such as "Born To Run", "Born In The USA", "Glory Days", need I say more?

6. Diane Warren
Just about every artist has cut a song written by Diane Warren. She was the first songwriter in the history of Billboard magazine to have seven hits, all by different artists, on the singles chart at the same time. Warren owns her own publishing company, Realsongs, which gives her control over her songs. Her number 1 hits include "Because You Loved Me", "Un-Break My Heart", "I Don't Want to Miss a Thing". She still remains the most in demand songwriter in the music industry today.

7. Desmond Child
Desmond has written iconic number 1 hits such as "Livin' on a Prayer", "You Give Love a Bad Name" and "Livin' La Vida Loca". His diverse list of artists such as Bon Jovi, Ricky Martin, Cher, Aerosmith and Clay Aiken, Desmond is running close to Dianne Warren.

8. Paul Simon
From his days with Garfunkel, his solo career, his stint with South Africian music, Paul has written songs that mean something.

9. Brian Wilson
Brian was the primary songwriter in The Beach Boys, also functioning as the band's main producer, composer, and arranger. In 1988, Wilson and his band-mates were inducted into the Rock and Roll Hall of Fame, which refers to him as "One of the few undisputed geniuses in popular music".

10. Leonard Cohen
Leonard Norman Cohen is a Canadian singer-songwriter, musician, poet and novelist. In 2010, Cohen received a Grammy Lifetime Achievement Award. Lou Reed described Cohen as belonging to the "highest and most influential echelon of songwriters."
For more information on the USA Songwriting Competition, please go tp: http://www.songwriting.net