Tom Silverman On Songwriters And The New Reality Of The Music Business
Interview by Lorenz Rychner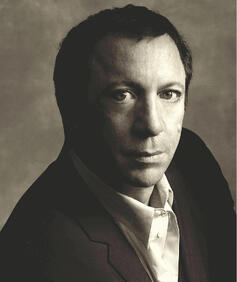 Tom Silverman founded the independent label Tommy Boy thirty years ago. Over time it was home to a great many award-winning artists and consistently dominated the Dance charts.
Together with industry veteran Dave Lory, Tom Silverman launched the New Music Seminar (www.newmusicseminar.com) where today's songwriters, artists, and recording musicians can tune into the latest industry trends as presented by high-profile producers, performers, and other industry figures who are at the forefront of the new developments.
We will report on the latest seminar taking place in February in Los Angeles. In the meantime, we wanted to hear Tom's views on the state of the industry as it affects songwriters and new artists.—LzR
Formerly, songwriters/artists looking to make a career from performing their own material pretty much needed a record label deal to make it happen. Not now. What has changed?
Tom Silverman: I think it is important for songwriters to understand what's going on with the music business, what the changes are, so that they can adapt and figure out the new ways of plugging in. There may be more opportunities than ever before, if you can see the big picture. A lot of them still think it's business as usual.
So what I'm talking about is—as the business has gone downhill, like 80 percent in the last 10 years—the number of artists that are signed has decreased probably by 60 or 70 percent over what used to be released in the past by labels. People at labels have becoming very wary, they are not taking risks, they can't afford to be wrong. In the old days if they batted .250 that was okay, now they have to bat .400. And on the ones that lose, they can't really afford to lose that much money.
So who has the best chance to still benefit from a label deal?
Labels are looking for artists who already have a head of steam, who have built a base for themselves so they're not starting from scratch. There are exceptions, but fewer and fewer. They are looking for artists who already have a big fanbase, like fifty thousand Facebook fans, a million YouTube views, so they are not starting from nothing. They are looking for different things than they used to look for, and radio isn't necessarily breaking certain genres of music the way it used to. So all of that means that music is a lot different now.
How can a songwriter adapt if radio isn't in his picture?
On radio you used to have about 30 seconds before the hook to get listeners interested before they would change station. For your songwriters it's important to know that if you're getting exposed on YouTube or on Spotify or even Pandora, you have five seconds to suck the listener in, because in ten seconds they could be somewhere else.
Goodbye intro...
Your readers might even consider using a different song structure for the promotional version, the one you put online, the one playing behind the YouTube video—instead of three or four minutes long, maybe it'll be two minutes long because people's attention span seems to have shortened compared to what it used to be. You want an opportunity to expose more music and give them a taste, and if they like it, they can go to iTunes and download the full four-minute version.
So there might be a verse-chorus-verse-chorus-out version of every song, in additon to the full three-verse version there might be a two-verse version...
...and the intro might not be an intro but the second half of the chorus to grab the listener...
Absolutely, so people have to start to experiment with different song lengths, different song structure. Listeners could be playing a game at the same time, checking their text messages—there are so many ways that people are ingesting music, it's no longer either radio, or at a club, or in front of their hi-fi speakers at home.
And it's mostly earbuds now...
I remember in the old days when I was producing records we always used to have that single mono Auratone speaker that we used to listen to the final mix to make sure nothing was missing. That was what it would sound like on a car radio or a kitchen radio, like what most people would be listening to. Now they might just as well have a little white wire coming out with two earbuds, and a little compressor that makes it sound like 192 kbps, and see if it still passes muster. When you're in the studio, you listen to huge studio speakers with big amps, great sound from 20 to 20, but that's not how people are listening to music, really. These are things people should watch and consider.
On your seminar website I saw the term "Creative Quartet". What is it?
I also call it the Creative Conundrum; it is composed of four elements that combine to make an artist a hit artist. There is a lot of clutter in a world where over a hundred thousand albums are released a year, and over 81,000 of them sell less than 100 units, and 17,000 releases sell only one unit! Thousands of musicians produce releases on their home computers, with programs like Garageband, and they pay maybe 35 dollars to put it up on TuneCore, and these releases don't get bought by anyone, but they get in the way of the artists who are in real studios spending real money in real time trying to break through. There's so much clutter out there, the artists have to have a sound, everything about them has to be differentiated to have a chance at breaking through.
What are the four elements?
Okay, so we break it down.
• The first is the song. It has to stand out, above the other songs actually, the composition, including lyrics and everything about how the song is written.
• Second is the production, the recording, the performance—everything that happens in the studio.
• The third element is the live show; a lot of groups are breaking because of the notoriety of their live shows. If they're great live, then that could be how they market themselves and promote themselves, and in some cases, a great-enough live show can make an artist break, even if the songs are just OK and the production is just OK but they are just so amazing live. More and more that is the case, as radio is diminishing in power.
• The fourth and last area is becoming the most important, more and more, and that's the image, the concept, the story, the platform, what does the artist stand for, what do they look like, what is their image. All of that stuff that previously was intangible back in the pre-video days.
Not image as strictly looks...?
In the video days the look became more important, but now in the YouTube days, people are buying artists based on what they stand for, "How do they affect me?". Susan Boyle is a great example, that one little video of her ended up selling 31/2 million albums in six weeks this time last year, based on what people liked about her that she stood for—here's this hausfrau from Northern England, able to beat the odds, and people thought anything is possible and they bought that story. She's singing the same song that Rod Stewart and a million other people sang before, and the production was good and the performance was competent, but if it was any other artist, if wouldn't have sold a thousand copies.
She was different...
...so the whole thing is, how do you differentiate yourself? Her story was differentiated, plus there was the X-factor, England, which leaked over into the US on YouTube and got tens of thousands of views if not more.
Think about Lady Gaga, if not for her image, would she be this big? I mean she has good songs and good productions, but without the image, I don't think so. What about the Black Eyed Peas without Fergie? Sometimes you just have to put the package together in a way that it makes sense.
The image has always been important, but it has never been more important than it is now, and by image I don't just mean the look, I mean the story, what they stand for, is it a political band, are they nonconformist, do they stand for something like Nine Inch Nails, Radiohead maybe, or a jam band might. Is there a perception that they are meaningful, is their lifestyle something people can relate to, they're buying the lifestyle more than they're buying the music. "I'm into what this artist is into, so I'm buying this guy", as opposed to just the song.
Is this order of the elements fixed, or is number four creeping up to take the place of number one?
Well, the order I gave you is the chronological order that starts with the song of course. If I were to list the four elements in terms of impact they might have on somebody's career potential, I would move the image up.
To the top?
Yes, in a way it is already number one. The image shouldn't be the afterthought. The concept of the group should be decided on before the song is even written, because—if the songs don't fit the concept of what they're standing for, then it's a mismatch and doesn't work.
So the first thing an artist has to say before even getting into the studio or starting to write is "what do I stand for, what am I trying to say, how am I going to be different from any other artist, how can I differentiate myself in this area".
Then he'll make songs that differentiate themselves because the hooks or whatever will be so outstanding that they'll reach out from the internet and grab you by the throat and suck you right in. So the next morning when you wake up, that song is still stuck in your head. That's the purpose of a great song, and then the production is getting the great performance that delivers that song.
Maybe a song doesn't have to have all four of those things, but it should have two or three.
Maybe an artist doesn't do live show but his videos are killer...
...or there may be a case where the song is just so great that it overwhelms the need for an image. But usually those ones will sell a lot of singles on downloads but not albums. People always buy the album if the artist is meaningful to them, but not if only the song is big; then they don't need the rest of the songs on the album, they just want the one song.
A lot of consumers just enjoy songs, and don't have to have an artist attached to it, they just like that record. That's OK, by the way; the new business, the economics of singles, could become substantial, because the other change in the business now, back to the way it used to be in the '50s, is that five times as many singles are selling than albums. So I think a lot of writers, producers and artists are missing the opportunity to make hit singles.
I think also the artists are making the mistake of trying to make an album right away. I think the idea is to make a song, find the one song that's going to move people, then the album will come out of that. Use the song to prospect, to tune up, to find your audience.
Sticking to singles allows someone to test the waters without breaking the bank.
Yes, and that's not new. When I started Tommy Boy, we only did twelve-inches, we didn't do 45s and we didn't do albums yet. Until we found a twelve-inch that resonated, even in 1981 money, $3.98 was already four times what now a download is, and most of them only had two or three versions of the same song—instrumental, a cappella, maybe bonus beats and the radio version or the album version, so that was a good margin for us in those days. Imagine today, in dollars adjusted for inflation... that would be like nine or ten bucks. Imagine if you could get nine dollars per download, we'd have better economics and we could sign more artists than we're signing now.
Anyway, that's really what needs to be known. Making a whole album for a new artist, a writer or a producer will spend a whole lot of time, and usually that artist isn't going to get picked up. But in the same amount of time they could do five or six different artists with two songs each and test those, and when one connects, then make the album. If it doesn't connect, make another single.
Why are we as an industry so fixated on the album? It's an anachronism that we have refused to accept. People are so egotistical, they think people want to buy a body of work from an artist or group when nobody even knows who they are yet. That's pure ego, and it's time for that to really stop for new artists. Once an artist is established and has built a fan base, when there is a demand, it's a different thing. Until they do, a single is a fabulous tool for prospecting.
You also have a different perspective on making money from one's music.
How do you change your mindset when you realize that music is the way you build your relationships with your fan base, but it's not necessarily the way you'll be making money? The way you're gonna make money is merchandise, touring, maybe some music sales, and maybe other things we haven't even thought of yet. But it's the relationship that you're monetizing, not the records per se.
So these are some of the things that we're gonna be discussing at the seminar.
More about Tom Silverman can be found at www.newmusicseminar.com/blog/about-us/staff/
Excerpted from the March edition of Recording Magazine 2011
©2011 Music Maker Publications, Inc. Reprinted with permission. 5408 Idylwild Trail, Boulder, CO 80301 Tel: (303) 516-9118 Fax: (303) 516-9119 For Subscription Information, call: 1-800-582-8326 or www.recordingmag.com For more information on the USA Songwriting Competition, please go tp: http://www.songwriting.net