You Can Write Better Lyrics by Mark Winkler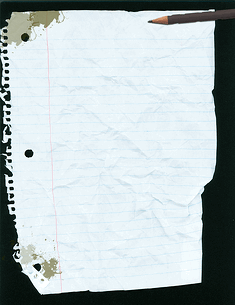 I've been writing songs for over 30 years. I've had 150 of them cut by famous singers like Liza Minnelli and Dianne Reeves, and written songs for a hit off Broadway musical and have had tunes on the soul, pop, county, dance and jazz charts. But when I started teaching songwriting about seven years ago, I was still surprised to find out that there were simple things my students weren't doing that could have made their songs a whole lot better.
1. Come Up with a 
Great Title
Dianne Warren, who has written more hit songs than anybody writing today, could have replaced the title to her No. 1 song by Toni Braxton, Un-Break My Heart, with the title Please Mend My Heart. It means the same thing. But, it wouldn't have had one-tenth of the commercial impact. Un-Break My Heart is unique and catchy; you've never quite heard that thought expressed that way. But I can't tell you how many students come to me with the most boring, pedestrian titles on their songs. A great title is more than half the battle; it tells you what to write, it attracts the listener and gets them hooked. Don't even write word one without a great title!
2. Be Specific
New lyricists inevitably tend to be vague and non-descriptive with their words.
The best way I know how to illustrate "being specific" is through a song written by one of the greatest lyricists of all time, Johnny Mercer. In the movie Breakfast At Tiffany's, Audrey Hepburn, playing a country girl who's come to the big, bad city, is having a moment of doubt on a Manhattan fire escape, when she sings these lyrics from the Academy Award winning song Moon River: "We're after the same rainbow's end Waiting 'round the bend My _____ friend, Moon River and me."
Now, she didn't sing "good old country" friend or "gee you're such a" friend, although both fit the line and are correct descriptions of her friend. No, Johnny Mercer had her sing "Huckleberry" friend. He couldn't have been more specific. Huckleberries grow by the river, a country girl would know that, and it also has literary echoes of Huckleberry Finn, who was a country boy who ran away from home. So here we have one word that lifts the whole song up to another level.
3. It's the Music, Stupid
I've learned no matter how good the lyric is, if the music is bad the lyric can't save it. So you need to find yourself a great melody writer. But here's the catchРРyou won't find one unless you're a wonderful lyric writer. And most professional melody writers know a good lyricist faster than you can say "prosody!" Al Kasha, my first lyric writing teacher and winner of two Academy Awards, said: "A great melody can take you into the Top 10, but a great lyric coupled with a great melody will allow you to stay there."
4. Writing is Re-Writing
Ask any professional songwriter what sep-arates him from an amateur and he'll say it's his ability to rewrite. But so many of my students come in with their "precious" first drafts thinking every word is gold. They think this because it came to them during a moment of "inspiration." I'm all for inspiration, but "perspiration" is much better. Keep coming back to the lyric until it's as close to perfect as you can make it. Remember, it's not the quantity of songs you write, but the quality.
5. What You Say Counts
Anyone can learn the techniques it takes to write a song. But not everyone has something truly unique to say. When I started out in songwriting, for some reason the teacher really liked my songs. Looking back on those days, I realize that it must have been because of my "content," because back then my songs didn't have much technique. While other people were bringing in their latest, perfectly rhymed, yet anonymous odes to love and dreams and sunshine, I was bringing in my roughly written songs about The Great Gatsby and moonlight cruises and my mother who was a singer with a big band. Unconsciously, I was doing something right. I was writing about what I knew and things nobody else had written about.
6. Step Away from Your Piano or Guitar
Burt Bacharach, who writes some of the most complex and sophisticated melodies of all time, says that when he's writing a new melody he purposely writes it away from his piano. His thought is that if the melody stands up being sung a cappella, the chords and arrangement will only make it sound that much better. Too many writers get mesmerized by their chord selection and think they can fix anything with fancy arrangement ideas.
7. A Song is Not a Poem
One of the easiest ways I can tell if a lyricist is an amateur is if the person asks me to read their poetry. Lyrics are not poems. Though they share many things in commonРРcadence (the rhythm of the line), rhyme, etc.РРthere are in fact many differences. Songs are meant to be sung, so avoid hard-to-pronounce words and incompatible consonants. Songs are meant to be understood quickly; popular songs generally use only two distinct formsРРverse/chorus and aaba.
8. Your Lyrics Must Sing
This would seem to be a no-brainer. But the longer I teach songwriting the more I realize that the way the lyricist sets the words to the melody is as important as the content of the song. Your lyric must strive to be conversational. If you hit a high note, it should be on an open vowel. And if your melody goes down, don't ever say the phrase "pick myself up."
9. Need I Repeat—Repetition Works
One of the big differences in Top 40 pop and hip-hop music today is the number of "hooks" that are in each song. In the past, perhaps a pop song would have the title repeat any number of times (from one to four) in the chorus and that's it. But in today's era of producers Dr. Luke and Max Martin, from the time the song starts there are any number of repetitive hooks. They range from the repetition of the title to melodic hooks played instrumentally, to "nonsense syllables" to secondary hooks in the chorus.
10. Know Your Genre
As a songwriter, you have the luxury of writing in more than one format. Diane Warren has had hits in pop, AC, country and dance. But, each genre has its own strict rules and you must know them to succeed. For example, you can get away with imperfect rhyming in pop and hip-hop, but in musical theatre and cabaret you can't. In country you must be very clear in what your saying, while if you're writing songs for a rock group a la Coldplay or Kings of Leon you can be more metaphorical and artsy.
With over 150 of his songs recorded by artists in many genres of music, Mark Winkler is a sought-after songwriter and lyricist who has taught his highly rated "Craft of Lyric Writing" course at UCLA for five years. Winkler has developed a unique songwriting method and has successfully offered it to his students in any genre, including pop, rock, country, R&B and jazz, helping them to craft unique, professional songs and lyrics. He offers private lessons in person at his studio or via online Skype classes. Contact him at mwink@aol.com
This article is reprinted with permission from the April 2011 issue of Music Connection magazine.

For more information on entering the USA Songwriting Competition, go to: https://www.songwriting.net