Tearing Down Walls With Your Teeth by Molly-Ann Leikin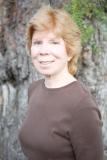 Have you looked at the Billboard charts lately, and wondered – why aren't I there?
My songs, production chops, my voice, my performance – I'm as talented as anybody out there, and then some. So why is someone else having the hits, and not me?
Often, the difference between you and the guy in the front row at the Grammys holding the award, is one more phone call.
As sensitive people, we don't have built-in hustle muscles. The irony is, we need them more than ever. Truthfully, no matter how talented, if you're not willing to tear down walls with your teeth, stay out of the music business. The race is to the hungry, not necessarily the best.
The odds are against somebody swooping down and discovering you while you stay home singing to the squirrels. But, if you are brave enough to make one call a day, every day, to one new music contact, at the end of a year, you'll have 365 new people in your business life. If only 10% of them ever listen to a note, that's still 36. And all it takes is one.
Remember: the difference between you and the guy in the first row at the Grammys with the award in his hand, is one more phone call.
Make that call.
© 2011 Molly-Ann Leikin
Molly-Ann Leikin is a Career Mastery Coach and Songwriting Consultant. An Emmy nominee, Molly has 14 gold and platinum records, plus four ASCAP Country Music Awards. She's the author of "How To Write A Hit Song" and "How To Be A Hit Songwriter" and has written themes and songs for over four dozen TV shows and movies, including "Violet" that won an Oscar.
Molly has helped launch the careers of thousands of singers and songwriters, three of whom have Grammy nominations. She can be reached at: www.songmd.com or 800-851-6588.