MAKING THE MOST OF YOUR TIME RESOURCES ONLINE
By Daylle Deanna Schwartz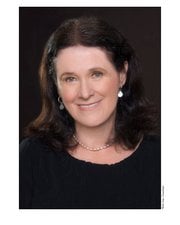 Indie artists often complain about not having the budget they'd like to market and promote their music. Nowadays, digital marketing offers a plethora of opportunities for marketing yourself and your music that doesn't cost anything in dollars. But, it can be hard to know where to begin—and end. While much of it is good for those of you with small to no money budgets, there's still a big expense for taking advantage of so many opportunities—TIME.
The good AND the bad news: the cost to break an independent act can be more in time than in dollars. It's great to have free tools! But you could spend all of your waking hours going onto all the different social networking sites and other avenues of promotion and still not make a dent. With all the artists and labels vying for online attention, you must work to make your music stand out.
It's important to brand your name online. The more people see it, the more curiosity can be generated, which leads to potential fans or clients checking you out. The more you respond to fans who write to you, the more loyal fans you'll have. But so much of the efforts to find fans is one by one, which accounts for a lot of the time you need to put into it.
It's not enough to just register on all the websites. While there's unlimited space for everyone online, you can get lost in it all and not make any constructive progress. I know. I'm always getting links to sites I "should check out." People email me both to my server and on the social networking sites. It gets overwhelming. Another day ends and I haven't done any writing. So I must get tough with myself in order to function.
Time isn't FREE when it costs you your sleep, your personal life and even your sanity. But you can take control of online activities to make the most of the best opportunities. Here are so DOs and DON'Ts for getting the most out of your online resources.
DON'T jump around to everything that seems interesting or the new flavor of the month.
DO force yourself to stay on track. Put aside things you want to check out for when you have some time or accept you can't look over everything. Learn the benefits of hitting DELETE.
DON'T immediately answer emails when they come in or click when you get a link.
DO: Prioritize what most needs to be done at this point. I have a NEED TO ANSWER folder and put personal emails and those asking questions into it. Have a block of time set aside when all you do is answer emails. When time is up, leave the rest for the next block!
DON'T jump from one site to another and register with every one you can.
DO plan your direction carefully and prioritize your needs to work them properly. Social networking sites allow musicians to seek fans out and interact with them. But working one or two hard is strongly advised as opposed to doing a little bit on many. If you have too many, you don't work anything well and you can spread yourself too thin. Decide which sites are best for you and concentrate your energy to build up relationships with fans on them.
DON'T try to do everything yourself.
DO mobilize fans to help. Get volunteers to assist you in following up with online activities. Ask them to tell other musicians on the site about you, use your music as their default on their MySpace page and drive potential fans to your sites. If you have a budget, hire an online marketing specialist to direct your efforts and do some of the legwork.
DON'T register with any social networking site that you're not prepared to follow up with.
DO answer every email and make your presence known. Respond to comments. Nowadays, when people hear an artist they like or see you perform, they'll leave a comment on your MySpace page. It's important to respond. Musicians who keep in touch with their fans religiously build the strongest communities and get the most support.
DON'T focus just on MySpace and Facebook.
DO diversify. While pure social networking sites are great to exploit, get your music in places where people can find it. Do as many things as you can that don't require constant attention that give your music potential exposure. Create iMixes up in the iTunes music store. Get your music into streaming radio sites, such as Last.fm, Pandora, Launch, iLike, etc. Send it to MP3 bloggers who review your genre of music. Post videos on YouTube. And get yourself on wikipedia, the free online encyclopedia. These efforts often just require doing something once and can drive people to find your music.
DON'T think that selling and promoting your music online is all you need.
DO everything you can in real life too. Touring is still important for creating a strong connection with fans. People do live a good part of their lives off the computer so follow traditional promotion routes too.
DON'T put all your energy into inviting people you don't know to be your friend or worry about having big numbers of them.
DO be more concerned with connecting to real fans. Successful artists say they don't worry about how many friends they have on MySpace. What's important is that they're real fans who care about reading bulletin posts and getting invitations to your gigs. Of course you can invite people to be your friend if you want to know them. But do that with an email to introduce yourself so they know who you are and why you're requesting them as a friend. Just inviting for the sake of upping your numbers is a waste of time these days. I don't have thousands of friends on MySpace but every one of them came to me. I like that better! <http://www.myspace.com/Daylle>
Before you begin, make sure you're ready to commit the time. Even with limits, you'll spend hours a day keeping up. Find sites that are the likeliest to reach your audience and work them with a vengeance. Take advantage of every function they offer. Join relevant communities. Interact on them as much as you can so people get to know you. Eventually some will come to your page and hear your music.
Being online can be a full time job and you might only have a limited amount of time to devote. ReverbNation, which I featured in the last issue, has many helpful tools that can save you a lot of time and maximize your online reach. Some people hire a promoter to do it for them. If you don't have a budget, I highly advise that you put aside time every day to work this new model for marketing and promoting music online, with a real plan.
-----------
Daylle Deanna Schwartz is the best-selling author of 13 books, including I Don't Need a Record Deal! Your Survival Guide for the Indie Music Revolution. Start & Run Your Own Record Label and Nice Girls Can Finish First. Daylle is giving her self-love book away for free at http://HowDoILoveMe.com She presents music industry seminars, does coaching/consulting for musicians and record labels, and publishes a free music business e-zine. Info: http://www.daylle.com and:
http://www.IDontNeedaRecordDeal.com