How To Write A Song by Toby Gad
The songwriter behind hits by Fergie, Beyoncé, Colbie Caillat, and more, opens up his box of secrets...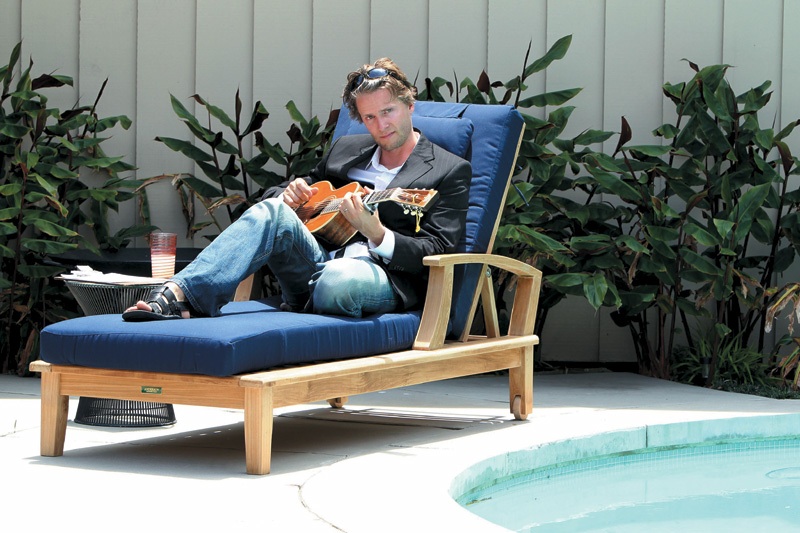 I've written songs for quite a while now, over two decades, and I still get a kick out of it. I used to write eighty to a hundred songs a year but it seems like success has only made me work harder—last year I wrote and recorded a hundred and eighty songs, and this year probably just as many.
I already wrote songs when I was seven years old, very basic but useful songs that I would chant on the bicycle on my way back from school in the brutal German winter, songs that would warm my freezing hands, songs about pretty much anything that came to mind. Over the years my songs got better, but even today before most writing sessions I have moments when I think, "I really don't know how to write a song."
Chemistry
I have long ago given up trying to write a song by myself. I tried a few times, but mostly got insecure about it halfway through the writing process and tossed it before long. For me it's really the chemistry with an artist that provides the fertile ground for a seed to sprout. I also find that different collaborators inspire in different ways. Last year I wrote songs with over a hundred different collaborators, some of them superstars and some of then complete unknowns. Some of them were established writers or artists I had worked with before, and some of them were upcoming artists that seemed to have something intriguing about their talent that made me want to write a song with them.
I couldn't say that superstars are more inspiring than some unknown artists, but I certainly put more pressure on myself in A-list sessions, since the labels and managements have high expectations, and stars can spare only a little of their valuable time. I'm not sure if the pressure makes the songs better. Some good songs just happen, and I couldn't say why on this particular day this song came about. As random as all this now sounds, I do know a few things that I have learned over the years that I can share.
Let's start with the most basic and yet most profound:
A song is a feeling
A good song makes you feel something, often so intensely that you keep thinking about it for days, so intensely that it makes you cry, or laugh, or it can make you want to dance, or it helps you vent your anger... A bad song is a song that doesn't make you feel anything. Often it is that simple. If you have a hit, then it is usually a song that makes a lot of people feel a lot. That's why many listeners want to hear such a song over and over and—you hope—they also want to buy it. So it helps to trust your feelings when you write a song.
When I first meet an artist or writer, we feel each other out, talk about life, and often that leads to interesting subjects to write about. On my first session with Colbie Caillat she said, ten minutes into our conversation, that she loves singing and making records, but really what means the most to her right now is the love she gets from her boyfriend. I loved that thought and we wrote our first song "What means the most." The song wrote itself in two hours, and every word in the lyric reflects how she feels about him. On our second writing day she was still the hopeless romantic and said she could even imagine saying "I do" to him one day. So we wrote "I Do," which became the hit single of her current album.
These songs have a genuine urgency and authenticity to me. They feel honest and spontaneous and they really make me feel something every time I listen to them. That is my personal reward for making music.
Lyrics matter
To me the lyric has become increasingly important. I used to run around with a dictaphone and record melodies all day long. Lately I just jot down words and lyrics. The music often comes naturally, later in the writing process. Sometimes I still jam in a session and let music and lyric flow together, from scratch, but that's more the exception now.
Maybe it's just me, and I don't even consider myself a lyricist, but I do listen mainly to the words in a song, and if a lyric feels out of place then even the best beat and melody can't save it... but a great lyric with a mediocre melody can still make a great song. By "great" I don't mean academically legitimate. To me, "great" means believable, conversational, from the heart, conclusive, unique, urgent, creative, honest, and with a purpose.
Listen
I get my best inspiration by really listening to my artists and writers. The good ideas are often between the lines, and some of my questions can feel like I'm the shrink, but by getting into the mind of the artists I make sure the song is authentic and the artist will identify with it later on.
Even when I don't write, one ear is always listening for words that could provide good starting points for a future writing session. I collect such fragments on long lists that I browse through before writing sessions. This way I have a Plan B in case the conversation with the artist doesn't lead to anything song-worthy.
Songwriting is a ball game
We bounce ideas back and forth, kick them around, smack them on the ground, throw them high up in the air, and during the process we assemble the elements that feel good to everyone involved. If one player doesn't feel like playing one game then we start another game. Some games are so much fun that no-one wants to stop playing. Those are the songs that write themselves.
By bouncing ideas back and forth the good ones come together, bad ones naturally get weeded out, one sentence leads to another, and suddenly there is an unexpected great line that may never have surfaced in a different context. That's why I'm not a fan of "closet writers" who get a track and then write everything in their own headspace. Some writers function well that way, and it drives me crazy to sit in a room with someone who doesn't share their thoughts. I like to be part of every lyric and I want to share my melodies and ideas as they come to light and evolve. I feel only then can I be great in my capacity as an "incubator".
Make it memorable
Back in the days of the musicals, the writers had to make songs so memorable that the audience would walk out of the theatre and still sing the songs, after hearing them only once. The movie musical Mary Poppins has a good example of "memorable"... maybe annoyingly so, but so much fun that even the most serious audience member walks out singing "Supercalifragilisticexpialidocious". I adore how shamelessly creative this word is... creative license!
Let go
If something doesn't feel right while you're writing it, then maybe it's time to try something else. In some sessions we write for three hours and suddenly one of us doesn't feel good about the concept anymore. Then it is really important not to be afraid to toss everything and start over. Usually that leads to a better idea.
Last year I also had a few sessions that ended with no song. That can be very frustrating, especially if it is with an important artist. But I find it better not to record anything if it doesn't feel right. Otherwise I record something I don't like, only to find myself having to arrange that bad song, mix it, play it to my curious publishers and managers and the artist's record label, and spread a meaningless idea that I'm not proud of.
The big question I ask myself is this: Can songwriting ever become boring? After several thousand songs, will I run out of song ideas one day, or just write bad songs after all the good ones have been written? But so far every writing day still feels like a safari. I get better at spotting the leopards, I'm less afraid of rhinos, and I still find new surprises all the time.
This article is reprinted by permission by Recording magazine. Toby Gad's writing credits include Beyoncé's "If I Were A Boy," Fergie's "Big Girls Don't Cry," Colbie Caillat's "I Do," Nicole Scherzinger's "Don't Hold Your Breath," The Veronicas' "Untouched," Demi Lovato's "Skyscraper" and Selena Gomez' "Year Without Rain", to name a few. Photos courtesy Toby Gad. For more information on Recording Magazine, go to: http://www.recordingmag.com
For information on USA Songwriting Competition, go to: http://www.songwriting.net