Singer Songwriter Barry Manilow Fears Songwriting Is History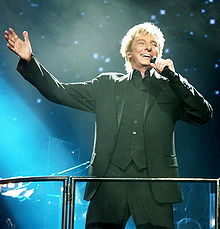 Veteran singer Barry Manilow fears the art of songwriting has been lost amid the mass of modern technology used by young musicians.
The Mandy hitmaker loves listening to new music created using computers and drum machines, but he is adamant the devices are replacing the craft of penning simple tracks that can be performed on any instrument.
He tells Fox411's Pop Tarts column, "I'm very involved in the machinery and the technical ways of making music these days, and it is exciting for young people, writing music on their computers with loops and drum machines and making gorgeous, exciting sounding records.
"But what I miss is well-written songs with great ideas, wonderful lyrics, beautiful rhymes and wonderful melodies. I don't hear that anymore, I feel very angry about that. People are making great records because of all the technical abilities, but what I try to do is turn all that stuff off. Do you have a song when you're done?
"I tell these young people to turn off the drums and all that stuff, and ask themselves is there a melody and lyrics there? Can you just sing it there with a guitar or are you locked into all these machines? I don't think they do. If there is one thing I miss in music these days it is great songwriting. I think we've lost it."
(Source: FOX411's Pop Tarts)
For information on USA Songwriting Competition, go to: http://www.songwriting.net