[Songwriting Advice] Good is not Good Enough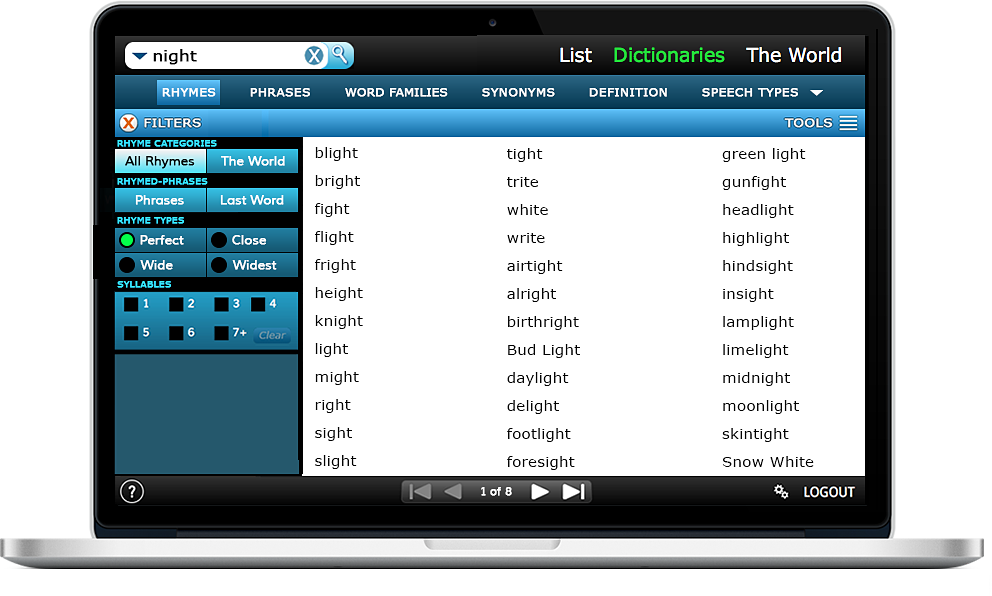 by Barry DeVorzon, hit songwriter and President of MasterWriter
If you want to increase your odds of being a successful songwriter, you should read this…
If you want to be a player in the music business, it is really no different than wanting to be a player in the NBA or NFL. All three are extremely difficult, competitive professions where good is rarely good enough. Great is what is required and even with that, there are no guarantees. Succeeding in the music business is no easy thing. So many things have to come together and fall into place in order to create something that is great. One of the most important elements is the song. The song is where it all begins and if the song doesn't have it, everything else is wasted effort. So try and be more objective about your songs and don't settle for good. Learn to recognize the songs that have the potential to be great and those that don't. Writing a song can't always be fun, sometimes getting from good to great is hard work and requires craft, dedication, and patience. No truer words were ever been spoken than the saying, "great songs aren't written, they are rewritten"
With this in mind, in my opinion, using MasterWriter will give you that all important edge and help you get from good to great. The comprehensive reference, tools, and organizational features, together with the ease of use, makes it a powerful songwriting tool.
Here are some of the features:
1 – A rhyming dictionary that contains perfect rhymes, close rhymes, phrases that rhyme and a syllable filter that allows you to search by syllable. You don't have to stop at the first rhyme that makes sense; you can collect as many as you wish by simply double clicking on the word. Clicking on Collected allows you to review this list of possibilities next to your lyrics. This goes for all of the dictionaries
2 – Word Families is a dictionary that will open up a new world of possibilities for unique and imaginative descriptive words and ideas.
3 - The Phrases dictionary will show you every phrase that contains your search word or you can search the entire list. This is an idea factory that is filled with hooks. Say goodbye to "writer's block".
4 – The best Thesaurus and Dictionary on the market
5 – Figures of Speech gives you instant access to metaphors, similies, idioms, oxymorons, onomatopoiea, allusions, alliterations and Intensifiers, a new one-of-kind dictionary of intense descriptive words. Also included are filters that allow you to be more specific in your searches. This is an amazing source of ideas and directions that will spark and greatly enhance your songwriting.
When you enter a search word, all of the dictionaries search simultaneously. Why struggle to find the right rhyme, word, or phrase when MasterWriter will show you all the possibilities in an instant?
6 – The World; a Pop culture Dictionary with over 11,000 Icons of American and world culture that links to information on each entry, plus a searchable Bible, Old and New Testaments.
7 – An easy to use audio page to capture your melodies.
8 – A built-in word processor plus organizational features that organizes the songwriter painlessly. Come back to that song, days, weeks, or months later and you will find your lyrics, melodies and work product organized and waiting for you under that song title.
If you offered professional athletes a program that would make them only 5% better, I'm betting they would buy it at any price. MasterWriter will make you a better songwriter and by a lot more than 5%. Why wouldn't you want that edge?
Hit Songwriter/composer/artist Barry DeVorzon has long been a prominent name in the recording industry. His work in motion pictures and television has resulted in a number of hit records and soundtracks: "Bless the beasts and the Children", recorded by the Carpenters, Nadia's theme (theme from the Young and the Restless), theme from "S.W.A.T" by Rhythm Heritage, "In the city" by the Eagles, "No More Drama" by Mary J. Blige, and the theme from "the Warriors". He was nominated for an academy award for "Bless the beasts and the Children" and won a Grammy for Nadia's theme. His music for television has earned him six Emmys and numerous nominations.
There is a reason why some of the most successful songwriters in the business use MasterWriter. It is simply, the most powerful suite of writing tools ever assembled in one program. This unique and revolutionary software will open up a new world of possibilities for rhymes, descriptive words, and ideas. There is always a better way to express yourself and MasterWriter will show you all the possibilities in an instant. In a profession where every word counts, MasterWriter will take your writing to a new level. Information on Masterwriter, go to: https://www3.masterwriter.com/store/store/licensepromotionNew.do

To enter the USA Songwriting Competition, go to: http://www.songwriting.net