Songwriting Tip: Melody Is Like A Fingerprint or Signature
by Harriet Schock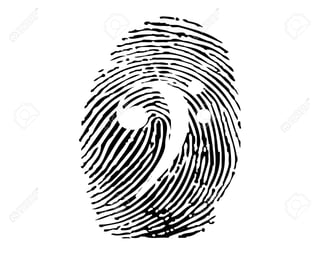 In my songwriting course, I cover melody and chords as well as lyrics. I've learned so much about songwriters this way. Melodies don't always reflect the actual personality of the composer the way handwriting might, but it certainly stays within a certain box with his or her name on it. Some songwriters in their melodies stay very step-wise, using notes that are close to each other most of the time and with a lot of rhythmic repetition. Some love leaps of a particular nature leading to an unexpected chord. Some composers write the melody over the chords but think of the chords before the melody. Some add chords after the melody is written. Sometimes it's hard to figure out one's on chronology since the chords and melody affect each other so intimately. One thing I've noticed for sure: If a writer can't hear chords and pick out other people's chords by ear, his/her chords will sound arbitrary and will have to be "thought out" rather than "heard" when he or she is composing a melody.
There are signature sounds to certain songwriters. I've discussed before the way Richard Rogers used non-chordal tones, often outside the scale, referred to as "the Rogers wrong note." It's what we wait for. Non-chordal tones in melodies are frequently the best part, but it still has to have an inevitability to it in its entirety, not sound like the chord was pulled out of a bag or placed there because it had a note in common with the melody.
Now let's take the example of collaborations. I used to think that when part of a lyric was written first and the composer was brought in to write the melody afterward, that the lyricist had dictated the rhythm of that melody. But I've noticed that so many different rhythms of melody can result from the very same lyric, I no longer think that. I do believe, though, that the second verse should be written to the melody the composer writes. Counting syllables never works well because it's really beats that must be counted and accents followed for the prosody to be right. It's just much easier to write the second (and third) verses to the melody. That's what we do when we start a song writing melody and lyrics together. It always amuses me when a songwriter will say "I just write melody and lyrics at the same time, so I can't write lyrics to an existing melody." I always remind them that yes, they write the 2nd verse lyric to an existing melody. They have to admit that it's true.
Try discovering the melodic fingerprint of certain composers. Some are quite versatile and it might be hard to know, especially in the beginning when they're still searching for their styles. But after a few decades of writing, it's interesting to listen to a lot of one great composer's melodies and discovering his or her fingerprint or signature. And if you're still looking for your style, it might be advisable to play their songs by ear. It could beneficially affect your own compositions in the future and one of those swirls you become known for might have come from some great composer's thumb.
Harriet Schock wrote the words and music to the Grammy-nominated #1 hit, "Ain't No Way To Treat A Lady" plus many songs for other artists, TV shows and films. She co-wrote the theme for "Jakers! The Adventures of Piggley Winks," currently showing in 30 countries. She and her band were featured in Henry Jaglom's film "Irene In Time" performing 4 of Harriet's songs. She also scored three other Jaglom films and starred in "Just 45 Minutes from Broadway." Jaglom's recent film, "The M Word," features Harriet's song "Bein' a Girl," performed on camera at the end of the film. Karen Black wrote the play, "Missouri Waltz," around five of Harriet's songs, which ran for 6 weeks at the Blank Theatre in Hollywood as well as in Macon, Georgia. In 2007, Los Angeles Women In Music honored Harriet with their Career Achievement and Industry Contribution award. Harriet teaches songwriting privately, in classes and a popular online course by private email. For her performance schedule, list of credits and samples of her work or information on her book (Becoming Remarkable, for Songwriters and Those Who Love Songs), and her new up coming book, her songwriting classes, online courses and consultation, go to: www.harrietschock.com

To enter the 21st Annual USA Songwriting Competition, go to: http://www.songwriting.net