---
How to Write a Memorable Melody: When in Doubt, Make No Sense
By Anthony Ceseri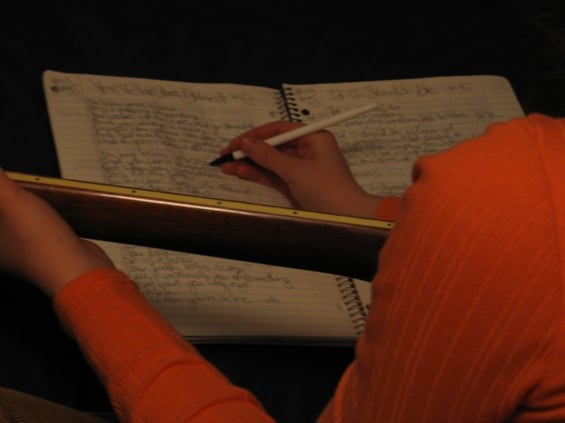 Your music has to be marketable if your goal is to get it heard by the masses. There are a lot of standard tools you can use to help increase the marketability of your music, but here I want to talk about a pretty simple one.
Before I talk about it, I need to mention that the most important factor in having a marketable song is having a great melody. Hit songwriter Jason Blume says there are three things that make a song a hit. They are melody, melody and melody. Granted, if you're an independent artist you want your song to be hitting on all levels to give yourself the best chance for success. You want to have great lyrics, instrumentation and all of the other things that go into making a great track. But melody is king.
Great melodies are memorable and singable. As a result, they're usually fairly simple. Our minds like simple. In terms of music and melody writing, simple is easy to remember, repetitious and easy to sing along to. As songwriters a lot of times we like to overcomplicate our melodies. One of the ways we do this is by writing lyrics that are too wordy. Wordy lyrics can get in the way of your melody and overcomplicate it enough so that it's barely even melodic anymore.
Think about how much easier it would be if you didn't have to focus on lyrics, but JUST on the melody. Well, that's actually an approach used in a lot of hit songs. Think about it. What if you could use simple one-syllable sounds instead of words? Then your wordy lyric problem would go away, and you'd find yourself focusing ONLY on a melody. Plus if your words are just simple sounds, your melodies become simple too, because simple melodies plus simple words/sounds would go hand in hand, right?
For that reason, if you wrote a simple melody where there were no words, but just vocal sounds, it can make your song more marketable. If you don't believe it, I'm about to prove you wrong. Let's refer to the hits.
Okay, so let's start by checking out the first few measures of Pink's song, "So What." She does the whole intro by repeating "nah." https://www.youtube.com/watch?v=FJfFZqTlWrQ&feature=youtu.be
Pretty catchy, huh? Okay, here's another one you're sure to have heard. Check out the first 45 seconds of Lady Gaga's "Bad Romance." With the exception of the phrase "caught in a bad romance," the intro is all vocal sounds. https://www.youtube.com/watch?v=qrO4YZeyl0I&feature=youtu.be
And don't tell me you've never had that one stuck in your head. Let's keep going. This is one I've been guilty of singing along to way more times than I'm willing to admit. This is "King of Anything" by Sara Bareilles. Check out the first ten seconds. The melody is sung entirely on the sound "oh." https://www.youtube.com/watch?v=eR7-AUmiNcA&feature=youtu.be
Now you might be saying "Okay, I get where you're going with this, but these songs are all really poppy. I want to want be marketable, but I think my music is edgier than the songs you're presenting." To that I say, fair enough. Let's check out some rock songs that use the same concept.
Aerosmith's "Love in an Elevator" starts its memorable melody entirely on hums. Check out the first few measures: https://www.youtube.com/watch?v=h3Yrhv33Zb8&feature=youtu.be
Or how about Alice in Chains' classic rock hit, "Man in a Box." The vocal intro has no real words at all:
https://www.youtube.com/watch?v=TAqZb52sgpU&feature=youtu.be
Let's go back even further in time, so you can see this isn't a new thing. Check out Cream's "I Feel Free." There are multiple layers of non-words happening in this intro (with the exception of the phrase "I feel free" that keeps popping in). Check it out:
https://www.youtube.com/watch?v=Qb_Uu0eTNWk&feature=youtu.be
I think you're getting the idea, but I'll give you one more just to really hammer my point home. Because, if the Beatles do it, it has to be a valid songwriting technique, right? Listen to the first few bars of "From Me to You" by the Beatles:
https://www.youtube.com/watch?v=cJmXKnttMMQ&feature=youtu.be
Oh, and let's not forget they also wrote "Oh-Bla-Di, Oh-Bla-Da." The sounds are even in the title on that one. I could keep going, but I think you get the point.
Obviously you can't just have silly sounds repeat throughout your entire song, if you want to keep it marketable. You'll need some real lyrics. But if you start a song this way, it can rope in your listeners from the very beginning, the same way all of the examples above did. Then you can repeat that melody throughout your song. If you do that, you're establishing a melodic motif that you can work from when you write the rest of your melody (which will have lyrics). If you write the nonsense lyric part first, the rest of your melody will be easier to write, because you'll already have a piece of your melody established. Once you have that, the rest will flow easier.
You can use this concept for writing melodies, even if you don't keep the nonsense syllables in the song. You might simply find it more freeing to just write an easy melody with vocal sounds, without having to think of any words. Then you can put words to it after, if you want. It's certainly worth trying, if you're stuck in a melody writing rut. And if the nonsense syllables work, you can keep them. It certainly worked for all the songs you saw above. But as always, experiment with it and have fun.
For a lot more information about writing memorable melodies, download these 2 free melody writing cheat sheets: http://successforyoursongs.com/go/melody-writing/
The 2 free cheat sheets in this package include:
The Memorable Melodies Cheat Sheet, which shows you the most important things to keep in mind when you're writing a melody. It's in an easy-to-follow format, so you can reference it when you're writing your next song.
The second one is called 5 Hit Song Melody Techniques. It shows you the *exact* melody writing concepts used in 5 different hit songs, since learning from successful melodies is extremely beneficial when it comes to writing your own.
To get started with both of these cheat sheets so you can improve your melodies in your very next song, click here:
http://successforyoursongs.com/go/melody-writing/
.
For more information on USA Songwriting Competition, Go to: http://www.songwriting.net
---