Top Ten tips for Entering Songwriting Competitions

By Ira Greenfield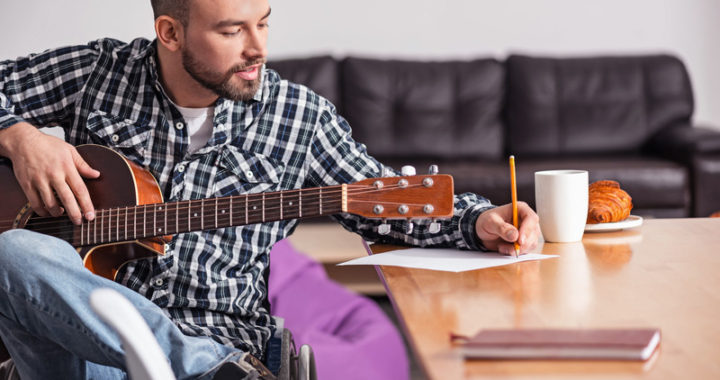 Most people think that entering Songwriting Competitions have to be a pain-inducing experience that's akin to getting a root canal. The truth is that many songs that have done well have taken steps to make sure the songs sound good. You'll discover when you read through these 10 tips on entering songwriting competitions doesn't have to be a long and complicated process. In fact, you probably have all the knowledge you need to write a great song now.

It is always good to enter Songwriting Competitions to test out how good your songs really are. Here are ten tips to help you improve your chances of doing well in Songwriting Competitions:

1. Vocals & Pronunciation. Put the vocals high in the mix, make sure pronunciation is clear. The lyrics can't be judged if they can't be heard. If people unfamiliar with your song can't follow the story, then you need to remix it so the band doesn't overpower your poignant lyrics. Also, make sure that the vocalist pronounces the lyrics properly. Our event director Eddie Phoon was a distinguished panelist at a Nashville Music Conference many years ago on a demo listening panel. The panel consisted on A&R director from record labels and music publishing companies, they listened to a Rock/Alternative song and everyone in the panel liked it except him. He said he liked the song but not the lyrics, he said he didn't get the lyrics "Open Your Ass". The band responded "No, it's open your ears", the crowd roared with laughter! Lesson learned: pronounce your lyrics properly, make sure the listener knows what you are talking about.

2. Make sure you've put your song in the right category. Just because you sing about Nashville doesn't make it a country song. Load it up with weepy pedal steel, a mournful fiddle and make sure there's a little twang in the singer's voice. If you don't sound like Carrie Underwood or Eric Church, hire someone who does to sing your song. Is it jazz? It should have something beyond one ninth chord and a host of major chords. Use chord substitutions to give it that smooth jazz sound. Is it folk? Add an acoustic guitar. Bluegrass? Better put in a banjo. Lyrics are important, too. If you're singing about trucks and bars, it's not jazz, unless you've been at said bar and consumed a couple of six packs. Listen to songs popular in that style and note the lyrics and arrangement. Don't be that songwriter who wastes a good song by submitting it in the wrong category.

3. Arrangement & Collaboration. It's not an arrangement contest. We don't care if Clapton is your guitar player. Give us a compelling story or lyrics rich in metaphor. If you want to show off that hotshot guitar player, try a best band contest. Instrumentals are in another category, of course, and for those, make sure there's an engaging melody that repeats several times.

If you feel that you are great in writing great melodies but not that great in writing lyrics, go find a lyric writer. In the past 5 years of the USA Songwriting Competition, all top winning songs were written by more than one songwriter. Same goes for the Top 40 hits on the Billboard Hot 100 Charts, most of the hits today's are multi-way collaborations.

4. Have a short intro. The judges have already listened to a hundred songs and consumed a pot of coffee. They don't need a 24-bar intro. I know "Stairway to Heaven" has a really long cool intro, but then again, you are not Led Zeppelin. Be kind. If you've got lyrics, get to them in 8 bars or less. If it's an instrumental, get to the central melody right away.

5. Have a lyric sheet that actually reflects what's being sung. If there's a word or two that's different, no problem, but make sure you've included all the verses and everything that's key to the song. If you forget the last verse, we'll never know if mama gets out of prison. A missing bridge, especially one with the theme of the song, could cost you that coveted winning prize.

6. Avoid common rhymes like heart/start, fire/desire, shelf/self, do/blue, together/weather, right/light, and light/night. These are typical clichés. "You are my fire, the one desire...". They've been used in thousands of songs and have completely lost their emotional impact. A good rhyming dictionary can help you. Don't forget about imperfect rhymes – these are the ones where the vowel sound matches but maybe not much else, such as right/fly or cape/lane.

7. Don't use rain as a metaphor for sadness. Fred Rose already wrote "Blue Eyes Crying in the Rain" and Willie Nelson already sung it. You can't top that. Likewise, don't use a storm as a metaphor for anger or a sunny day for being happy. Pretty much, stay away from weather metaphors. Besides, songs like these have been done before. So, try to write in a refreshing manner.

8. Tune your guitar. Many judges are musicians and unlike some audience members, they not only notice stuff like that, they're distracted by it. Likewise, if your drummer is always a half beat off or if the harmonies are sour. Sure, it's not a best band contest, but why complicate matters? Many of the song demos are sign way off key. It would be rather difficult for the judges to hear the melody if it is sung off key.

9. Don't tell us your emotions, show us. "I'm sad you left me," is boring. Tell us about the rose pressed in the family bible or how you found his keys on the kitchen counter. Think like a good cinematographer. A talking head is coma-inducing ("I feel sad" or "You're so mean") but add a vivid landscape and a great mystery and you've got Citizen Kane. In other words - show, don't tell.

10. Look for a unique angle and use detail, avoid being derivative. "She broke my heart and left me" has been sung a million times. We don't care anymore. "She slammed the door and on the way out, ran over my foot with her new cherry red Ford truck" – now that's interesting. Use all your senses. Did he give you a rose? How did it smell? Don't just tell us it's red – go to a thesaurus and tell us it's fuchsia, deep pink or maroon. Don't tell us you like his kiss. Tell us how it tastes. Don't tell us her dress is pretty, tell us it feels like warm silk.

Many songs that we hear are rather derivative in it's melodic lines as well as parts of the lyrics feels as if it has been plagiarized.

We have heard submissions in the USA Songwriting Competition where songwriters try to write the derivative songs that were number one on the charts at one time and end up being awkward. One case was a songwriter who took the entire track of Jennifer Lopez song "If You Had My Love" and wrote a similar melody to the background music, even the melodic line's rhythm was so similar. The chorus even copied the melody of the original song. Our judges thought the song has been plagiarized big time, let alone not being creative as the judges left the room singing to Jennifer Lopez song instead of this song that was entered. Needless to say, that song didn't win.

Now go tune your guitar, fire the drummer and write some great songs.

Information on the USA Songwriting Competition, go to: https://www.songwriting.net/