How To Overcome The Fear Of Sharing Your Musical Creations
by Robert Menne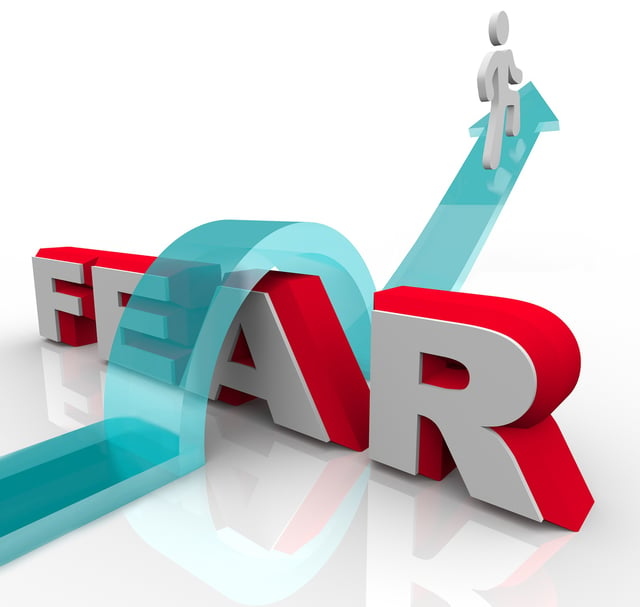 Whether you are interested in writing songs as a hobby or want to turn it into a career, you will need to share your work with others. While this may seem daunting, using tricks that have worked for countless others provides a great foundation for facing your fear. Otherwise, your creations will sit tucked away in a drawer, silent.
Building confidence is essential if you are going to have success. Even if you have no desire nor intent to make a career from your songwriting, there are many avenues available to you for enjoying your tunes and sharing them with your friends, family and even people online. As an added bonus, learning to walk through your fears is a valuable tool that can be useful in virtually every aspect of your life.
Confidence-building exercises and workshops are a great method for strengthening your self-esteem. After all, even if a person does not like your song, it does not mean they don't like you or that you are unworthy in any way. Know, deep in your being, that your self-worth is not dependent on others and you will have the confidence you need to prevent negative remarks from ripping at your heart.
When introducing your songs to others, consider the source when they provide feedback. Ask listeners to be honest and to give you constructive criticism. Realize though that people closest to you may have a difficult time finding fault or things they don't like about a song.
One of the best ways to grow your songwriting skills and find others who can give you more accurate criticism is to join a songwriting group or workshop in your area. Interacting with others who enjoy the same craft can be a source of inspiration and you can learn more about the creative process behind professional songwriting.
Of course, confidence without the skill to back it up is not beneficial. You can learn some of the tools you need at your local musician's workshop, depending on what is offered in your community. However, the greater your understanding of the song creating process, the better your work will be, and you will generate confidence at the same time.
Learning music theory is a good start. Many songwriters also learn how to play the piano, which is quite useful when writing a song. Basic music theory is essential for many reasons. You will learn which keys are good for uplifting tunes and the ones you can use to create an emotional and sad song.
Additionally, a good theory course will teach you about melody, choruses and much more. You can take courses at your local community college to gain these skills. Alternatively, you can find a free or fee-based online class though you will need to research the quality and reputation of the site to ensure the lessons are accurate.
Everyone has a creative nature and you can express yours through music whether you want to focus on pop love ballads, heavy metal or techno tunes. When you ask other musicians for constructive feedback, pay attention to their comments. Rather than feeling defensive or tossing the piece, think about the validity of their response and whether or not you need to alter the song. Even professionals with years of experience edit their songs repeatedly before finalizing them. You can certainly do the same.
If you plan to perform the piece, either live or on video, make sure you know it well enough to recite in your sleep. The words and melody should roll naturally from your mouth, drawing listeners into the story your song tells. You will be more at ease and the music can shine for itself.
All artists have a fear of people negatively judging their works, you are not alone! However, if you learn the basics of songwriting and esteem building techniques, you can overcome the fear of sharing. The more you share your tunes and learn about your craft, the easier it will be. Eventually, the butterflies in your stomach will be just another part of sharing a new song and not the debilitating monsters they are now!
Robert Menne writes and plays music in his spare time. He runs a site freesongs.us that shares the latest tips and advice about guitars and guitar playing, as well as the best video guitar lessons to help you learn to play guitar.
To enter the 21st Annual USA Songwriting Competition, go to: http://www.songwriting.net