Songwriting Tip: Grammar Matters
by Harriet Schock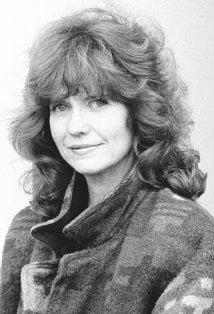 Yes, I meant that both ways. I'm writing on matters of grammar and I'm also writing in case grammar matters. So for a songwriter, when does it matter? Well, I suppose that depends upon your target audience. If you're a novelist, it always matters. That's why book writers have editors. Today, even a great storyteller may make the usual grammatical errors, especially if he went to school in the last decade or so. But even if a person has been taught in the best English class there is, he may make the usual mistakes. His brain is simply Teflon where the rules of grammar are concerned.
So who is the target audience for your songs? Does it matter to your listeners if you make sense? If communication is desirable, then grammar is very helpful because it actually helps a person be clear. And if you're performing in a club, you'd better not lose the listener because your communication wandered off into the woods. Grammar can help keep you in sync with your listener.
Now I'm not talking about "proper speech" that would prohibit you from being colloquial. Technically it's "whom are you kidding?" But no one in his right mind would say that in a song. It's not the way people talk. One of my biggest hits had the word "ain't" in the title and used a double negative. I did it on purpose. So I'm not being a purist. I'm just trying to make the point, for instance, that if you said "I lay here and drink my coffee" some people would be confused, because "lay" is the past tense of "lie." So how could you be lying here yesterday and drinking your coffee today? So technically, it's "I lie here and drink my coffee" or "I lay here and drank my coffee." The whole lie/lay thing is confusing to people but it's simply a matter of whether it's something you do (lie) or something you do to an object or person (lay). You lay the book on the table. You lie on the bed. Eventually the dictionary will simply put "lay" as a synonym with "lie" because usage dictates meaning. (That's how we're losing the difference between "imply" and "infer.") But at the moment they don't mean the same thing so if your target audience knows the difference between "lay" and "lie," you've just lost some points by using it wrong. I know, I know "Lay lady lay" was wrong, but Dylan couldn't very well say "Lie, lady lie." To add to the confusion, "lie" has two meanings.
There are many examples of these grammatical pitfalls. For instance, if you're making a lyric sheet for someone to look at, remember that "The book is on its side"—not "it's side." There are whole websites and discussion groups devoted to the fact that there is no apostrophe in the "possessive its." Auto correct can get you in trouble when you're texting because that thing wants to put apostrophes in everything. And while we're talking about apostrophes, don't use them to create a plural. It's not "Come hear these singer's." The plural of "singer" is "singers" for heaven's sakes. And don't say "I have sang"—it's "I have sung," just like "I have drunk," not "I have drank." Bad grammar may not affect how well you sing, but it's enough to drive a literate person to drink. And who knows? You might just have some literate folks in your target audience.
Harriet Schock wrote the words and music to the Grammy-nominated #1 hit for Helen Reddy, "Ain't No Way To Treat A Lady" plus many songs for other artists, TV shows and films. She co-wrote the theme for "Jakers! The Adventures of Piggley Winks," currently showing in 30 countries. She and her band were featured in Henry Jaglom's film "Irene In Time" performing 4 of Harriet's songs. She also scored two other Jaglom films and is starring in the current movie "Just 45 Minutes from Broadway." Harriet is in the process of writing the songs for "Last of the Bad Girls," a musical with book by Diane Ladd. Karen Black wrote the play, "Missouri Waltz," around five of Harriet's songs, which ran for 6 weeks at the Blank Theatre in Hollywood as well as in Macon, Georgia. Harriet teaches songwriting privately, in classes and a popular online course by private email. In 2007, Los Angeles Women In Music honored Harriet with their Career Achievement and Industry Contribution award. For her performance schedule, list of credits and samples of her work or information on he rbook (Becoming Remarkable, for Songwriters and Those Who Love Songs), her songwriting classes and consultation, go to:www.harrietschock.com
For more information on the 19
th
Annual USA Songwriting Competition, go to:http://www.songwriting.net