Presenting Yourself as a Pro
(By Molly-Ann Leikin)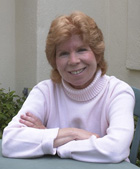 In Nashville, one of the most successful songwriters of all time writes on Mondays and Wednesdays, then spends the rest of the week wearing another hat altogether. The man is not a tunesmith on Tuesday, Thursday or Friday. He is in business. That's when he pitches his songs.

Business people make professional-sounding phone calls, write professional-looking mail email, texts, and check their spelling. They arrive on time, look solid and immediately gain the respect of the person on the other side of the desk – in our case, the guy with the contract and the money.

Recently, while interviewing candidates for a job in my company, people I'd spoken to at length on the phone who sounded like great possibilities, showed up late and stoned in flip flops. They texted during our conversation, spelled songwriting with two t's and didn't know who David Foster was. Folks - that's not it.
If you looked at yourself in the mirror, would you hire you? Would you want to do business with the person you're looking at? Do you appear to be a solid investment? And most important, do you know what the guy on the other side of the desk needs - not just what you want him to want?

It would help if you consider yourself a potential business partner, not somebody begging for a shot. That sure changes the dynamic, doesn't it?

Do you have a business card? If not, get one. A clever one. Make it as original as your music. After all, nobody can stuff a CD in his wallet. At least not yet. Always remember this: you have something to contribute to the literature of music that nobody else but you can, because nobody else but you is you.
Present it in a professional manner, and you're half way home.
© 2011 Molly-Ann Leikin
Molly-Ann Leikin is a Career Mastery Coach and Songwriting Consultant. An Emmy nominee, Molly has 14 gold and platinum records, plus four ASCAP Country Music Awards. She's the author of "How To Write A Hit Song" and "How To Be A Hit Songwriter" and has written themes and songs for over four dozen TV shows and movies, including "Violet" that won an Oscar. Molly has helped launch the careers of thousands of singers and songwriters, three of whom have Grammy nominations. She can be reached at: www.songmd.com or 800-851-6588.