Writing Words to Music
by Harriet Schock, hit songwriter, teacher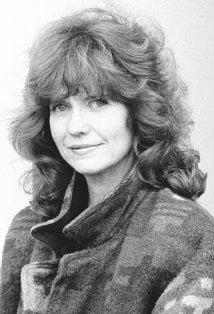 I write music and lyrics, but when I write with a composer who doesn't write lyrics, I frequently let him/her write the music first. Some people have asked me how I actually put words to music that already exists. Even when I write the lyric first, I generally write a verse and chorus before I set it to a melody. So the second verse is always written to a melody, no matter how I start the song, with melody or with lyric. I find it amusing that songwriters who write words and music simultaneously sometimes say they could never write to a melody, and yet they write the second and third verses to a melody routinely.
If I'm given a melody with no lyrics at all and no title, I think it's easiest for me to start with finding the title in the melody. Determine where that is and come up with a title and concept you really love. Then, find where the sections of the song are and find where the music is rhyming. By that I mean, find out which notes are in a repeated sequence, rhythmically, although they may be on different actual notes (Like "yesterday" and "far away" in the first line of the song "Yesterday") This will determine your rhyme scheme, although it won't be etched in stone.
Now, before you start pouring the lyric into the melody, be sure you've spent some time in your viewpoint and either know WHAT you're going to say or where you're coming from as the person who's speaking. Otherwise, you'll always sound like you're "outside" the song and you'll end up writing lyrics that sound like "lyrics" and draw the attention of the listener away like bad acting draws people out of the movie.
Of course, you also have to make sure the words sing well—that's probably the most important thing of all. Make sure the syllables that are accented in the music are what would be accented in speaking. You can't distract the listener with words that don't flow well with the music. This means that if you're writing up-tempo songs with lots of 16th notes, you'd better keep the consonants down to a minimum. Find combinations of words that roll off the tongue really easily and naturally with not a lot of stops. We're not lucky enough to write in a Romance language like Spanish or French. English is a Germanic language and lots of things stop the flow of air. Maybe the reason why lines like "All I really wanna know" appear so often in dance tunes, is that they flow without stops on the air current. On the other side of the coin, "Would he make me stop and ask" in the same melody would give both singer and the listener a nervous tick.
Maybe that's why we hear that "Ham and Eggs" was the original dummy lyric to "Yesterday." Working with nonsense syllables can sometimes just get words that sing well into the spaces and break the silence barrier. From there, you can start writing the real lyric. At this point, all the principles of good writing should be applied. I cannot stress enough knowing what you want to say BEFORE you start filling in the melody notes with syllables.
I see songwriting as similar to parenting. No one's really experienced in or prepared for it when we start. And we all just find our way. By the time we master it, the children are grown and the songs that embarrassed us early in our careers have, hopefully, been replaced by our newer work.
© 2012 Harriet Schock
Harriet Schock wrote the words and music to the Grammy-nominated #1 hit for Helen Reddy, "Ain't No Way To Treat A Lady" plus many songs for other artists, TV shows and films. She co-wrote the theme for "Jakers! The Adventures of Piggley Winks," currently showing in 30 countries. She and her band were featured in Henry Jaglom's film "Irene In Time" performing 4 of Harriet's songs. She also scored two other Jaglom films and will star in the upcoming movie "Just 45 Minutes from Broadway," currently in post-production. Harriet is in the process of writing the songs for "Last of the Bad Girls," a musical with book by Diane Ladd. Karen Black wrote the play, "Missouri Waltz," around five of Harriet's songs, which ran for 6 weeks at the Blank Theatre in Hollywood as well as in Macon, Georgia. Harriet teaches songwriting privately, in classes and online. In 2007, L.A. Women In Music honored Harriet a Career Achievement and Industry Contribution award. For her performance schedule, list of credits and samples of her work or information on book or (Becoming Remarkable, for Songwriters and Those Who Love Songs), her songwriting classes and consultation, go to www.harrietschock.com.
For more information on the 17th Annual USA Songwriting Competition, go to: http://www.songwriting.net