by Karen Randle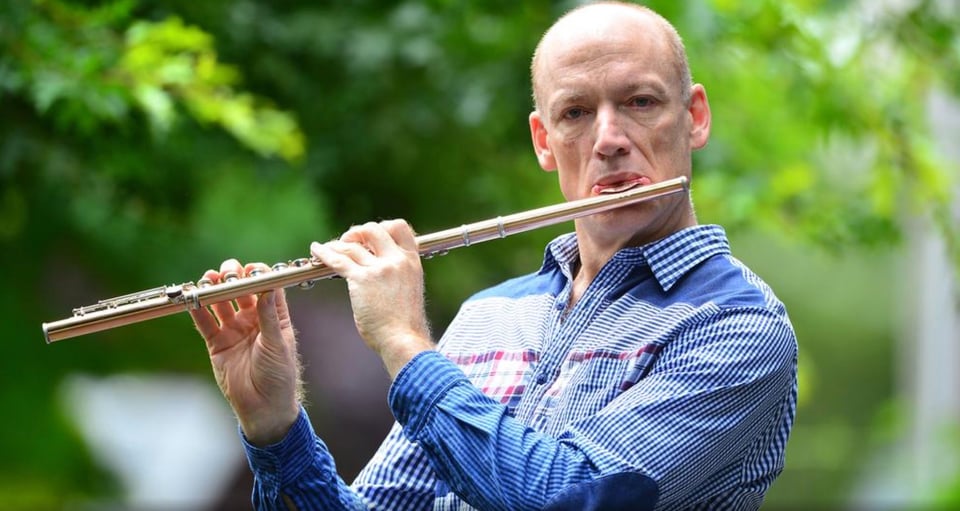 Wouter Kellerman, a South African flautist, producer and composer, has been nominated this time for a Grammy Award (65th annual Grammy Awards) for Best Global Music Performance "Bayethe", Wouter Kellerman collaborated with South African singers Zakes Bantwini and Nomcebo Zikode. Grammy winners will be revealed during the live ceremony on Sunday, Feb. 5, from the Crypto.com Arena in Los Angeles. See full Grammy nomination list here: https://www.grammy.com/news/2023-grammy-nominations-complete-winners-nominees-list
From South Africa and now living in Australia, Wouter won the First Prize of the 2017 USA Songwriting Competition in the instrumental category with his song "Soweto Travels". He also won a 2021 USA Songwriting Competition Honorable Mention Award.

His Global Music song 'Jerusalema' debuted at #1 on the Billboard Music and Apple Music charts, garnering more than 500 million views on YouTube and more than 300 million streams on Spotify.
Wouter Kellerman won a Grammy Award at the 57th Annual Grammy Awards for his 2014 album Winds of Samsara, a collaboration with Indian composer and producer Ricky Kej.
About USA Songwriting Competition:
USA Songwriting Competition has a long history of having winners getting recording and publishing contracts, have their songs placed on the charts as well as having their songs placed on film and television, and winning Grammy Awards.

Joanie Leeds, First Prize winner of the 2013 USA Songwriting Competition (as well as 2020 Honorable Mention Winner) won a Grammy in the 63rd Annual GRAMMY Awards (2021) in the "Best Children's Music Album" category for her album "All The Ladies". The album is produced by 2019 GRAMMY Winner, Lucy Kalantari, an honorable mention winner of the 2018 USA Songwriting Competition.

USA Songwriting Competition Honorable Mention winner (2017 Competition) and finalist (2018 Competition) Lucy Kalantari of New York, NY won a Grammy Award for Best Children's album at the 2019 Grammys.

Meghan Trainor (USA Songwriting Competition finalist) won Best New Artist in the 2016 Grammy Awards, making her the only winner in the top categories (Best New Artist, Song of the Year, Record of the Year, etc) of the Grammy Awards. Meghan Trainor hit #1 on the Billboard Hot 100 Charts, and debuting #1 on the Billboard 200 Album Charts. She has a total of 9 songs that have hit the Billboard Hot 100 charts as an artist.

Christopher Tinn (USA Songwriting Competition First Prize winner, Instrumental category in 2014, Finalist in 2010) won two Grammy Awards for his classical crossover album Calling All Dawns in 2011.

Cathy Fink & Marcy Marxer (USA Songwriting Competition 2011 First Prize winner, Children's music category) have earned two Grammy Awards for their recordings "cELLAbration: a Tribute to Ella Jenkins" in 2004 and for "Bon Appétit!" in 2005. Their CDs "Postcards" and "Banjo Talkin'" were both Grammy Awards nominated in the Best Traditional Folk Album category. They have received a total of 12 Grammy nominations so far.

2013 winner American Authors were signed to Island Records, and hit #1 on the Billboard Charts and went Double Platinum.

The 2017 top winner Pricilla Renea had her song "Love So Soft" recorded by Kelly Clarkson, it hit #47 on the Billboard Hot 100 Charts. Her songs have recorded by other big name artists such as Rihanna, Mariah Carey, Fifth Harmony, Demi Lovato, Rihanna, Madonna, Selena Gomez and Chris Brown. Several of her songs have hit the Billboard Hot 100 Charts.

In its landmark 28th year, the USA Songwriting Competition is currently accepting entries. For information on the USA Songwriting Competition, go to: https://www.songwriting.net