by Karen Randle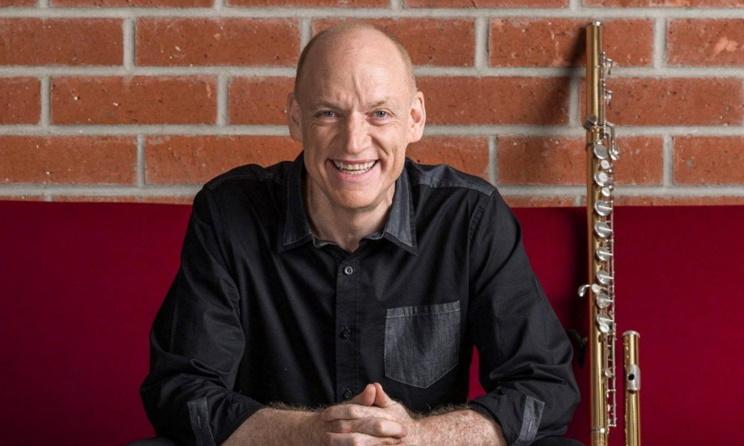 USA Songwriting Competition winner Wouter Kellerman has earned himself a nomination at the upcoming Grammy Awards, taking place on 31 January 2022. See list of Grammy nominees at: https://pitchfork.com/news/grammy-nominations-2022-see-the-full-list-here/

From South Africa and now living in Australia, Wouter won the First Prize of the 2017 USA Songwriting Competition in the instrumental category with his song "Soweto Travels". He is also the current 2021 USA Songwriting Competition Honorable Mention Award Winner.
Wouter has received a nod in the Best New Age Album category for his album Pangaea, a collaboration with American composer and producer David Arkenstone.
"Wow, we're so grateful for the nomination!" Wouter said in a press statement.
"We've penned the new music to express the hope that our fractured and divided world can forge a new identity where we stand and work together - a world where other's interests are as important as your own, as if we were one like in the super continent Pangaea - it's the Spring of a New Age, new beginnings indeed. We look forward to taking your imagination on an adventure!"
This is my third nomination and it's definitely as exciting, if not more exciting than the first one. We created this music during a pandemic and it felt like we were in a vacuum, because we weren't performing and we were a bit worried whether the music will actually connect in a way that we had intended. So, to hear that people are connecting to the music and that my peers are valuing the music means the world to me," adds Kellerman.


ABOUT USA SONGWRITING COMPETITION
USA Songwriting Competition has a long history of having winners getting recording and publishing contracts, have their songs placed on the charts as well as having their songs placed on film and television, and winning Grammy Awards.
Joanie Leeds, First Prize winner of the 2013 USA Songwriting Competition (as well as 2020 Honorable Mention Winner) won a Grammy in the 63rd Annual GRAMMY Awards (2021) in the "Best Children's Music Album" category for her album "All The Ladies". The album is produced by 2019 GRAMMY Winner, Lucy Kalantari, an honorable mention winner of the 2018 USA Songwriting Competition.

USA Songwriting Competition Honorable Mention winner (2017 Competition) and finalist (2018 Competition) Lucy Kalantari of New York, NY won a Grammy Award for Best Children's album at the 2019 Grammys.

Meghan Trainor (USA Songwriting Competition finalist) won Best New Artist in the 2016 Grammy Awards, making her the only winner in the top categories (Best New Artist, Song of the Year, Record of the Year, etc) of the Grammy Awards. Meghan Trainor hit #1 on the Billboard Hot 100 Charts, and debuting #1 on the Billboard 200 Album Charts. She has a total of 9 songs that have hit the Billboard Hot 100 charts as an artist.

Christopher Tinn (USA Songwriting Competition First Prize winner, Instrumental category in 2014, Finalist in 2010) won two Grammy Awards for his classical crossover album Calling All Dawns in 2011.

Cathy Fink & Marcy Marxer (USA Songwriting Competition 2011 First Prize winner, Children's music category) have earned two Grammy Awards for their recordings "cELLAbration: a Tribute to Ella Jenkins" in 2004 and for "Bon Appétit!" in 2005. Their CDs "Postcards" and "Banjo Talkin'" were both Grammy Awards nominated in the Best Traditional Folk Album category. They have received a total of 12 Grammy nominations so far.

2013 winner American Authors were signed to Island Records, and hit #1 on the Billboard Charts and went Double Platinum.

The 2017 top winner Pricilla Renea had her song "Love So Soft" recorded by Kelly Clarkson, it hit #47 on the Billboard Hot 100 Charts. Her songs have recorded by other big name artists such as Rihanna, Mariah Carey, Fifth Harmony, Demi Lovato, Rihanna, Madonna, Selena Gomez and Chris Brown. Several of her songs have hit the Billboard Hot 100 Charts.

In its landmark 27th year, the USA Songwriting Competition is currently accepting entries. To enter the 27th Annual USA Songwriting Competition online, Click Here>>