[Songwriting Expert Advice] What's Up With Today's Melodies?
by Jai Josefs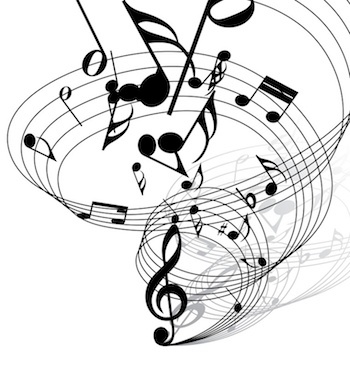 Melody writing has changed radically in the 21st century, and successful writers know exactly what that change is and how to incorporate it. Their songs sound fresher and more contemporary and, as a result, are the ones that more frequently get signed to film/TV licensing deals as well as publishing deals. Let's examine specifically what the difference is.

Every melody contains two elements – pitch and rhythm. The pitches are the actual notes that are sung while the rhythm is where those notes land in time against the groove. In the 20th century more emphasis was put on interesting pitches and their relationship to the chord progression. But in the 21st century the rhythm of the melody has become the primary focus for creating listener appeal. That's why so many songs today can use only a simple chord loop (instead of the rich variety of chords used in the 20th century) and still remain thoroughly engaging and compelling. Listen to the first 15 notes of Ed Sheeran's recent hit "Shape of You" for example. All 15 are the exact same pitch, but the intricate rhythm completely engages you and captures your attention.

Writers tend to be influenced by the songs they listened to in their formative years when they first discovered music. So the instinctive tendency of veteran writers who don't stay current is to write in the 20th century style that emphasizes pitch over rhythm. On the other end of the spectrum, some friends of mine recently sent their 16-year-old daughter to study with me, and at her first lesson I asked her to play something she had written. Her creative process was totally instinctual and she didn't even know a verse from a chorus, but at first listen what she played sounded like it came right off the radio. That's because the only melodies she had been exposed to in her young life were contemporary and rhythmically based. For those of us who have been around a bit longer, it's crucial that we investigate these modern melodic techniques so we can incorporate them into our writing.

A good way to begin that process is by analyzing the melodies of today's hit songs. To illustrate how melody writing has evolved, I'm going to compare two songs written on the same theme – female empowerment. The first one was written in the 1970s in the traditional style of that era. The second is a recent breakthrough hit from 2016.

Helen Reddy's "I Am Woman" has a very simple melodic rhythm. Almost all of the notes are eighth notes (two notes per beat) and the phrasing is relatively uncomplicated. The verse consists of two shorter phrases followed by a longer phrase all of which start exactly one beat before the beginning of the measure. Then that same pattern is repeated. There is a bit more variety in the chorus, but the phrasing is still basic and repetitive and most of the notes are eighth notes.

Let's contrast that with Daya's recent hit "Sit Still Look Pretty" (if you're not familiar with it give it a listen – it's also brilliant lyrically and has some very cool and remarkable rhymes). The verse phrases instead of being grouped in twos or threes like the basic short-short-long, short-short-long pattern of "I Am Woman" are actually in patterns of five that go short-short-short-long-long, short-short- short-long-long. In addition they all start in different places. The first and third begin after the downbeat of the measure, the second is entirely in the last half of the measure, and the fourth and fifth start before the measure with 16th note pick-ups. Then we hear the pre-chorus where the melodic rhythm shifts to all 16th notes (four notes per beat) for the first three phrases followed by a fourth phrase that is all eighth notes. The chorus that follows begins right on the downbeat with a phrase that lasts for two full measures – twice as long as any phrase we've heard so far. It's then followed by two off-beat 16th note phrases that are half a measure each and the hook/title which is one measure long. Notice the constant variation in eighth and 16th notes, phrase starting points, and phrase patterns. This creates a dynamic melody that is always fresh and grabs the listener's attention. In terms of melodic rhythm and phrasing "I Am Woman" is like an old Chevy, and "Sit Still Look Pretty" is more like a Ferrari.

If you want to write songs that are relevant today, it's a great idea to listen to more tunes by contemporary hit artists like Ed Sheeran and Daya and focus on analyzing how they use melodic rhythm. It will make your songs sound exciting and up-to-date, and hopefully lead to more placements and airplay.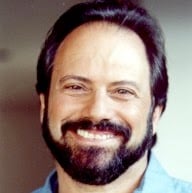 Jai Josefs http://jaijomusic.com/ is a world renowned songwritng coach as well as a successful songwriter/producer. He has taught songwriting at UCLA, the Songwriters Guild, and dozens of seminars and conferences throughout North America. He is also the author of "Writing Music For Hit Songs" which is used as a text on contemporary music composition at universities worldwide. Many of his students have gone on to successful careers in the industry and secured major label record deals, publishing deals and placements in film and television.
Jai has also had a successful career as a songwriter/producer himself working with such well-known artists as Jose Feliciano, Little Richard, and Pam Tillis, and doing projects for such companies as Universal, RCA, Motown, and Disney. In addition, his original songs have been featured in over 60 TV shows on every major network as well as over 20 major motion pictures with such stars as Harrison Ford, Billy Bob Thornton, Jessica Lange, Mark Wahlberg, and Denzel Washington.
Jai currently resides in the San Francisco Bay Area where he leads a monthly workshop called SongShop, details of which can be found here:
http://jaijomusic.com/songshop-songwriting-workshop/
He is also available for private coaching in the Bay Area and worldwide via Skype.
Information on the 22nd Annual USA Songwriting Competition, go to: http://www.songwriting.net/enter