Learn about Celeste's Songwriting Secrets...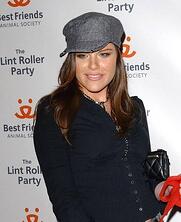 Celeste Scalone won the 1st prize in the R&B category of the 14th Annual USA Songwriting Competition. She was also a semi-finalist on American Idol. She talks about how she writes a song and about her experience on American Idol.
1. Can you describe how you write a song?
I typically start with a great track, something that moves me. If a track moves me, I will immediately hear melody's and record the melody ideas that first come to me. Most times, as the melody comes to me I also hear words or parts of words. I will also see a concept, almost as though I see the music video for what the song will be and that is usually where I get the concept of the song. This is not the only way. If I know the artist that I am writing for, I will get to know the artist, find out the direction or style of the artist. I will pull from what I learn or know about the artist to come up with a concept/song that will fit that artist. The most fun for me is writing a song from scratch with a producer where you build the song together, vibing with each other, bouncing ideas off each other until something sticks and feels right. The best songs happen this way!

2. Do you get beats from a producer and you'll come up with lyrics and melody?
Yes I usually get the tracks from a producer who will tell me what artist the tracks are for, as well as the direction of the artists project and I will come up with the lyrics and melody.

3. Who is your favorite songwriter or lyricist?
I would say that I am my biggest fan but I am also a fan of other writers in my circle including James Fauntleroy, Caleb "TheFace" Middlebrooks, Dewain Whitmore, Titus Johnson, Chief Wakil, and my girl Francci Richard

4. How did you write your winning song? Did the melody come first or the lyrics or background music?
My boy Enpho had the concept "Red Light" and once I heard the track from Brian Kennedy, I just started to hear the melody and words for the song. We bounced ides back and forth for the lyrics and in about an hour or two we had a hit.

5. Can you describe the collaboration with other writers and producers?
Collaboration is interesting. You never know how it will be. Each writer/producer has a unique creative style and sometimes you collaborate and magic happens. Other times, the vibe can be off and so will the song. You usually start out by vibing to each other's past creations to get a feel for the writer/producers style. If you are feeling each other creatively...you create.

6. Can you tell us about your American Idol experience? Do you take anything positive from that experience?

American Idol was a great experience for me. It taught me that you have to go hard or go home. It taught me that the "light" isn't for everyone. It taught me that people would do anything for their "15min of fame". Best of all it taught me that if you believe in yourself you can do anything and NEVER give up!

7. Have you collaborated in music with your fellow American Idol Contestants? If so, what was the experience like?
I have not collaborated with any of my fellow American Idol buddies but I still remain friends with Trya Juliette & Kinnik Sky who are both doing their thing.
8. What advice would you give to up-and-coming songwriters out there?
Never give up on your dream! Stay faithful believing that you will reach your goals. This industry is not easy. It takes a thick skin and the ability to take rejection and keep on pushing forward. Don't let anyone tell you that you are not good enough. Believe in yourself 110%. Just write good songs and the doors will open! Good Luck! Hope to see you at the top!