NEW PRODUCTS FOR MUSICIANS
featuring what's new from our sponsors and more.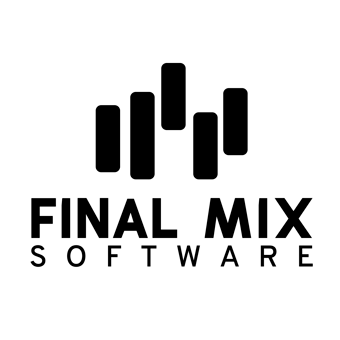 Final Mix Software was founded in 2013 by multi-Grammy award winner Rob Chiarelli. The company makes some of the most popular audio plugins available today. Final Mix Software is best known for their high quality, affordable plugins that are easy to use. Discover Final Mix Software at www.finalmix.biz -Enter the USA Songwriting Competition now and get a free plugin from Final Mix Software worth $19.95, enter online here only with this link>>
iRig HD 2 iPhone 7 ready, adds Amp Out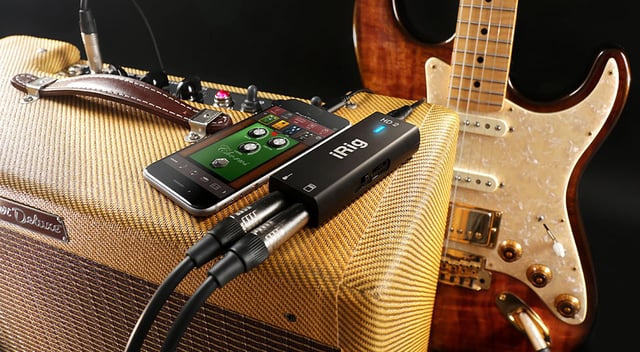 You can now connect to amp or DAW without special adaptor with iRig HD 2. IK Multimedia's update to their best-selling iRig HD digital guitar interface adds an Amp Out jack that lets players use their iPhone, iPad, Mac or PC live on stage with a traditional guitar amplifier without the need for special adapters. The new version, iRig HD 2 only requires a standard 1/4" instrument cable to make the connection. This output is controlled by a new FX/Thru switch that lets users choose what type of signal is sent — FX sends the processed signal coming from the device, while Thru sends an unprocessed direct signal for using a tuner or in-line recording of the dry signal.

It's also iPhone 7 ready, sporting a built-in 1/8-inch headphone amp with level control for monitoring — usefully overcoming the limitations of Apple's latest handset.

Analog to digital conversion is performed at 96kHz sample rates at an industry grade of 24-bit resolution, and input gain can be monitored with a multicolour LED and adjusted with a control on the side of the device.

Usefully for performers, the iRig HD 2 also comes with a microphone stand mounting clip and Velcro strip. iRig HD 2 owners also receive free downloads of the full versions of AmpliTube 4 for Mac/PC (a $/€149.99 value) and AmpliTube for iPhone and iPad (a $/€19.99 value for each). With AmpliTube, guitar and bass players will have access to virtual stompboxes, amps, cabinets, microphones, speakers, rack effects and more, all on their computer or mobile device.

iRig HD 2 is available now for pre-order from IK Retailers worldwide or from the online IK store for only $/€99.99*. iRig HD 2 will be available and shipping late September, 2016.

For long playing sessions, iRig HD 2 is compatible with iRig PowerBridge which keeps the iOS device charged while playing, as well as other IK accessories to complete a live guitar set up like the iRig BlueBoard wireless pedal board, and the iKlip range of mic stand holders for iPhone and iPad.
http://www.irighd.com
iRig Acoustic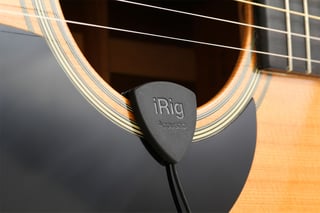 The first Acoustic Guitar Interface for iOS/Android with TRRS Output, 1/8" Stereo Monitor Output, and AmpliTube Acoustic App. IK Multimedia's iRig Acoustic guitar interface is one of the easiest ways you'll find to record your steel-string acoustic guitar, nylon-string guitar, ukulele, or other acoustic instrument. The iRig Acoustic gently clips onto your guitar's soundhole with a rubberized clamp, while an MEMS microphone captures the vibrations of your guitar. Connect to your iOS or Android device with the built-in 1/8" TRRS cable. There's even a headphone output for monitoring your recordings. With the IK Multimedia iRig Acoustic interface in your guitar case's accessory pocket, you'll always be ready to record inspiration when it strikes.

Record to your iPhone, iPad, or Android device
The IK Multimedia iRig Acoustic guitar interface couldn't be simpler - clip the interface to your guitar's soundhole, connect the 1/8" TRRS cable to your iOS or Android device, and you're ready to use it with AmpliTube Acoustic or virtually any other recording app. Use the 1/8" output for monitoring with headphones or to connect to a mixer or powered speaker for live performance.

Capture the full sonic range and character of your guitar
Unlike piezo or magnetic pickups, the IK Multimedia iRig Acoustic's MEMS microphone captures the actual vibrations of your guitar's top. This results in a more natural acoustic tone, with a wider dynamic range and harmonic richness. We've heard some great acoustic pickup systems here at Sweetwater, but we still agree that it's hard to beat the sound of an actual microphone on an acoustic instrument. You'll be impressed by the results you get just by clipping the iRig Acoustic and hitting record - and you can further fine-tune your tone with IK Multimedia's AmpliTube Acoustic software.
http://www.ikmultimedia.com/products/irigacoustic/
IK Multimedia iLoud 40W Portable Personal Speaker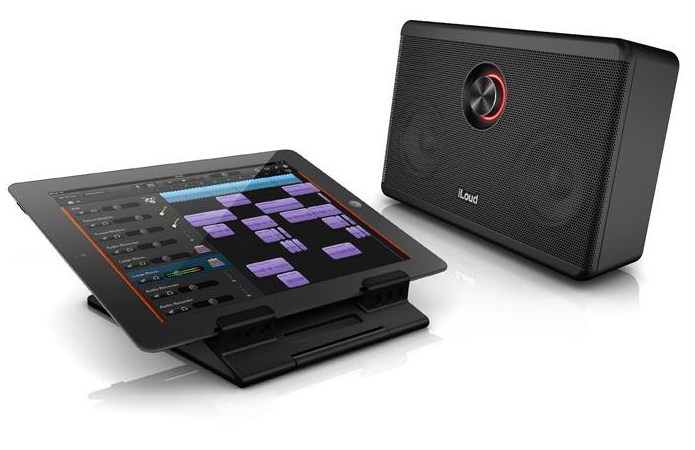 Your Grab 'N' Go Monitor
The IK Multimedia iLoud is your ideal grab 'n' go monitor. Weighing under two pounds, the diminutive iLoud delivers amazing stereo sound - and impressive bass - for its size. IK applied their considerable expertise to this 40W biamped design, giving you a true reference monitor that fits in your laptop bag. The iLoud is battery powered, and you can stream audio to it via Bluetooth. It even has iRig circuitry and, when connected to your iOS device running an app such as Amplitube, makes a killer guitar amp! If you do on-the-run music production - or just want great sound wherever you go, you want IK Multimedia's iLoud.
IK Multimedia iLoud Features at a Glance:
~Biamped with 40 watts total power
~Superior low frequency extension and sonic accuracy
~Bluetooth and stereo analog line input
~Battery-powered with auto standby, ten hours normal usage
~Integrated high-performance Li-Ion rechargeable battery
~iRig input for guitars and dynamic mics
~Makes a great guitar amp when connected to your iOS device running an amp simulator app
~Highly portable - easily fit in a laptop bag or a backpack
~Perfect for on-the-go music reproduction and music creation
http://www.ikmultimedia.com/products/iloud/
SoundCloud adds new recording and editing features to Android and iPhone apps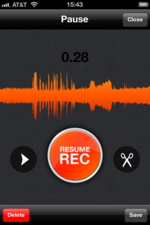 SoundCloud has released new versions of its mobile apps that expand the recording and editing powers on Android phones and Apple iOS devices. SoundCloud now supports record and trim features that allow users to record as much audio as their device can handle, then change the start and end points later. It can also remove interruptions or unnecessary audio portions once a recording is completed. Another new recording feature is the ability to Pause and Resume when necessary. The recording can be paused for disruptions or breaks, and then restarted once all parties are ready to continue.
Both the iPhone and Android versions of the app support the new recording features, but there are a couple of features not yet available universally. The SoundCloud iOS app now has Private Listening that lets users listen to sounds by placing the phone to their ear. It's ideal for the times when headphones aren't handy but you don't want to let everyone around hear your audio. On Android, SoundCloud also added the ability to fade in or out a recording to make the start and end times less abrupt.
New app features include:
~Pause & resume recording -- ideal for taking voice notes, recording song ideas, or splicing together longer audio segments.
~Trim - cut down your recordings to the size you want from the edges
~Improved Waveform image Graduated colors show the real time inflection of voice, and reflects sound volumes around you including before you start to record
~Tips: A new tip pop up before one hits record
'~'Private Listening' mode - listen to audio through the headset speaker, as if taking a phone call. (iPhone-only for now)
~Fade in/fade out option (Android-only right now)
~More here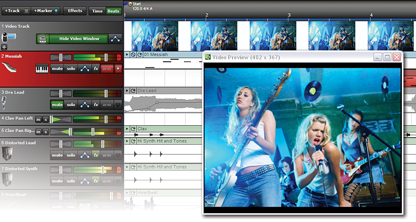 The current version of Mixcraft is version 6, made by Acoustica. The previous version Mixcraft 5 was given Keyboard Magazine's top honor, their Key Buy award, by Craig Anderton in their May 2010 issue.
Mixcraft 6 is a powerful multitrack recording application for Windows. The software functions as a Digital Audio Workstation (DAW), MIDI sequencer, virtual instrument host, non-linear video arranger, and as a music loop remix program. It is extremely easy to use, easier to use than Apple's "Garageband".
It comes packed with thousands of music loops and dozens of audio effects and virtual instruments. Mixcraft enables you to record audio, arrange loops, remix tracks, compose with MIDI and virtual instruments, add effects, score and edit video, and mix and master your tracks to create polished, professional compositions. Mixcraft is your music production dream come true, instantly turning your computer into a fully-stocked professional recording studio.
You can record and create an unlimited number of audio and MIDI tracks. You can arrange and score video files, adding transitions, visual effects, music, sound effects, and voice-overs with ease. It includes over 6000 professionally produced music loops and sound effects in a wide variety of popular styles, from dubstep to folk, rock, etc.
It includes 11 virtual instruments, ranging from modeled vintage synthesizers to high-quality sampled acoustic instruments, and an inspiring collection of studio-quality acoustic and electric drums.
Includes 22 high quality effects, ranging from studio standards such as reverb, chorus and delay, to ultra-realistic guitar amp simulators, vintage tube EQ, vocal reduction, multi-band compression, and more. Powerful, professional features include ReWire hosting, multi-take loop recording, time stretching and pitch shifting, support for unlimited hardware inputs and outputs, support for multi-channel VSTis, and much more.
http://www.acoustica.com/mixcraft
iRig PRE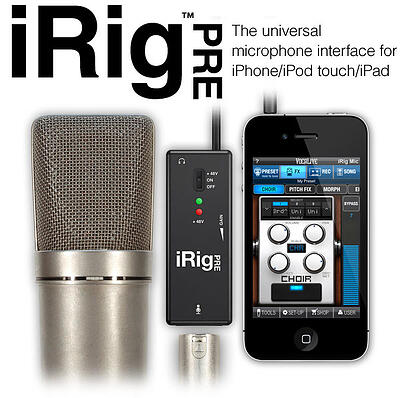 Universal microphone interface for iPhone/iPod touch/iPad. iRig PRE is the ultimate solution for connecting any type of microphone to any iOS device. It has high-quality microphone preamp, TRRS cable to connect to any iOS device headset jack, XLR input connector, Gain control, +48 V phantom power, Headphone output and comes with apps for singers and songwriters. http://www.ikmultimedia.com/irigpre/features/
iRig MIC Cast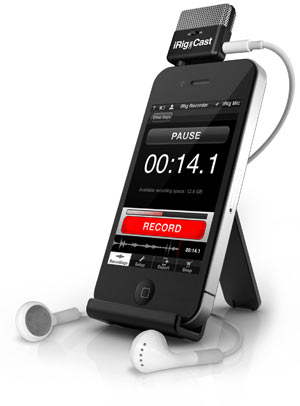 iRig MIC Cast is the ultra-compact, portable voice recording microphone. It works on iPhone/iPod touch/iPad. It has stereo mini-jack headphone output, Two different sensitivity settings. It includes an adjustable desktop stand for convenient iPhone/iPod touch positioning. It works with all regular phone calls and any Voice-Over-IP app. http://www.ikmultimedia.com/irigmiccast/features/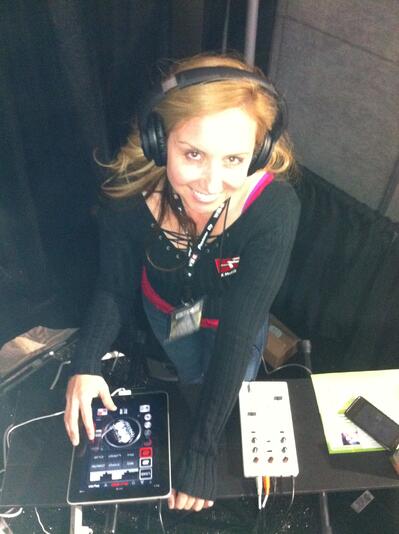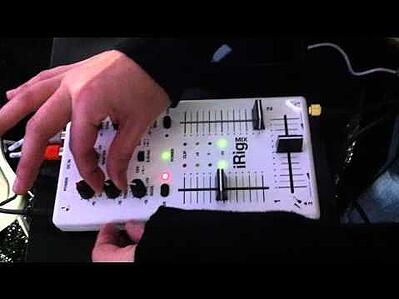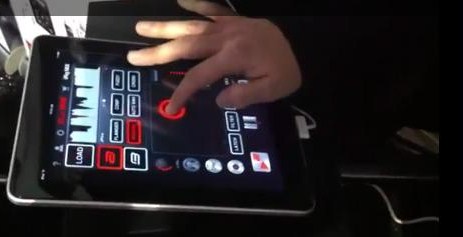 IK Multimedia showcased 2 new products (pictured above) at the 2012 WMC (Winter Music Conference) in Miami Beach on March 19, 2012:
iRig™ MIX
The first mobile mixer hardware for iPhone, iPod touch and iPad. iRig™ MIX is the first mobile mixer for iPhone, iPod touch or iPad devices. iRig MIX offers the same controls you would expect from a professional DJ mixer (crossfader, cues, EQ and volume controls, etc.) in an ultra-compact mobile mixer that can be used with a huge variety of iOS DJ mixing and other apps. iRig MIX is a DJ mixer that allows DJs to use a traditional setup with two devices (one plugged into each of the independent channels) OR a single iOS device. For the single iOS device setup, the output of the single device is split into dual-mono and sent to the individual channels. Additionally – for the first time on any DJ mixer - iRig MIX can be used for mixing any type of audio source (coming from mp3 players, CD players, etc.) with an iOS device using automatic tempo matching and beat syncing. This is accomplished with X-Sync, a feature that works in combination with the DJ Rig free app from IK Multimedia that is included with iRig MIX.

DJ Rig
A pro-quality DJ mixing app, DJ Rig is a full-featured, double-deck DJ mixing app for iPhone. DJ Rig provides instant song playback from the device's music library, tempo sync, sample-based pads, performance recording and an arsenal of high-quality DJ effects. Together with the iRig MIX, DJ Rig provides the most portable pro-quality setup for mobile DJs and musicians. This compliments the iRig™ MIX hardware above.
DJ Rig stands out from the crowd of DJ apps for its complete set of professional features including some that cannot be found in any other app such as X-Sync. This mode allows anybody to automatically synchronize the app audio with any other external audio source. DJ Rig "listens" to the device's audio input, determines its BPM tempo and syncs the app audio automatically. Read more about iRig™ MIX and DJ Rig at: http://www.ikmultimedia.com/irigmix/moreinfo/djrig.php
iKlip™ MINI by IK Multimedia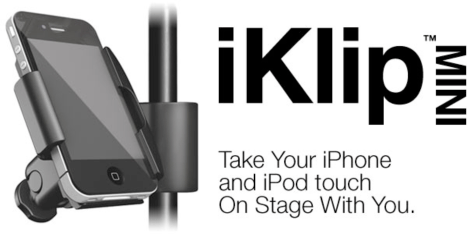 A universal microphone stand adapter for iPhone® and iPod touch®. It is a sturdy, durable thermoplastic construction holds your iPhone and iPod touch securely without scratching or marring it. It is Compatible with all current and previous iPhone and iPod touch models. It firmly attaches to virtually any microphone stand, pole and tripod with various diameters. It can be Horizontal or vertical mounted with multi-angle adjustment and easy rotation. It can also be placed on the mic stand's vertical pole or its horizontal boom. Perfect companion to the iRig Mic handheld microphone and vocal processing apps such as VocaLive
For more info:
www.ikmultimedia.com/iklipmini
ATM-610 Microphone (Audio-Technica)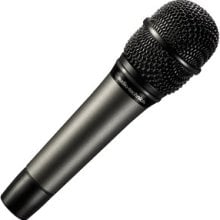 The Audio-Technica ATM-610 microphone is a hypercardioid dynamic microphone designed for vocal performance application. The rugged design of the ATM-610 long term performance under the most adverse conditions. The ATM-610 features a hypercardioid polar pattern for optimum rejection of off-axis noise and feedback. The wide frequency response is tailored for smooth, natural vocal reproduction. The ATM-610 is a workhorse solution for stage performances.
In recording tests, ATM610 shows a higher output even though I didn't change input settings during recording. ATM610 seems to have more presence but it has more bottom, more fat, low mids compared to other microphones of it's class such as Shure SM58 and SM 57. Vocals recorded are clear, smooth, dynamic and natural sounding. If you are looking for an all purpose microphone such as SM 57 or SM58, you should give Audio-Technica ATM-610 a try. For more information: http://www.audio-technica.com/cms/wired_mics/92de3a8dee4f48f9/index.html
VocaLive (IK Multimedia)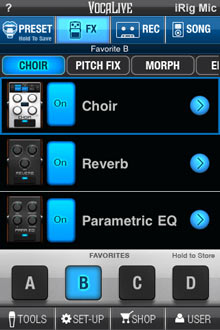 VocaLive provides singers and vocalists with a suite of 12 real-time professional vocal effects along with a capable recorder for studio quality sound in a portable package. The effects can be combined into a chain of 3 processors and saved as presets. A collection of up to 50 presets is included to get you up and running immediately.
VocaLive includes 5 Vocal Effects – Pitch Fix (for tuning correction or stylized quantization FX), Choir (a 3-part harmonizer), Morph (a formant shifter to change the tonal quality of the voice from subtle deepening to radical gender bending) and Double (by registering) – along with 7 Studio Effects – De-Esser, Reverb, Delay, Parametric EQ, Compressor, Chorus, Phazer and Envelope Filter – that together create the perfect vocal processing solution.
VocaLive gives you the ability to record vocals or other instruments (single or multitrack) with effects, sing along with your favorite iTunes song library (with a Voice Cancel feature for practicing over songs with existing vocals) and warm up your voice with the included Vocal Tools. VocaLive is an incredible professional vocal effects workstation that you can take with you anywhere.
You can use VocaLive on stage with IK's new iRig Mic, You can also have fun with it or record quick ideas using the built-in iPhone mic, or you can use VocaLive with earbuds that have a built-in mic. With its 12 professional effects, Recorder and Vocal Tools, VocaLive is the most powerful vocal processing tool available so far on the iPhone, iPod touch and iPad. A free version also available.
AmpliTube 2 for iPhone/iPad users will soon be able to add the new effects processors from VocaLive to their AmpliTube 2 app via purchase in the in-app Shop. This feature is coming soon in the next update. For more information:
http://www.ikmultimedia.com/vocalive
GuitarJack (Sonoma Wireworks)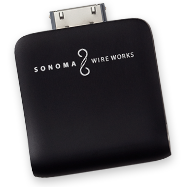 GuitarJack Model 2 connects instruments and microphones into the iPhone, iPad, and iPod touch via 1/4-inch instrument and 1/8-inch stereo mic/line inputs. GuitarJack's 1/8-inch stereo line/headphone output offers increased drive for headphones. When used with apps like FourTrack and StudioTrack, GuitarJack offers stereo recording and simultaneous instrument and voice recording, crosstalk free multitrack recording, level control, input monitoring, and the highest quality sound when compared with other guitar input accessories for iOS apps. GuitarJack also works with most third party audio apps, including Apple's GarageBand.
GuitarJack Model 2 works with iPad 3, iPad 2, iPad, iPhone 4S, iPhone 4, iPhone 3GS and iPod touch (3rd and 4th gen.). GuitarJack Model 2 also works with iPhone 5, iPod touch (5th gen.), iPad mini and iPad 4 using Apple's Lightning to 30-pin Adapter. Information:
http://www.sonomawireworks.com/guitarjack/
iRig iMic (IK Multimedia)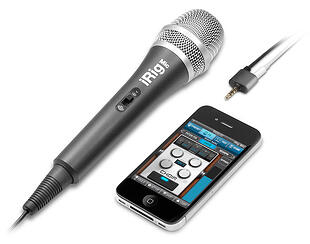 IK Multimedia is back with the iRig iMic, hailed as the first handheld condenser microphone for the iPhone. It is designed to plug directly into your iPhone, iPad or iPod touch, and so long as you've got a recording app of choice, you'll be capturing your vocals in no time.

iRig Mic also comes with VocaLive free, IK's new real time effects processor suite for the singer and vocalist, and AmpliTube free for guitar players and songwriters. iRig Mic also works with a multitude of other vocal and audio processing apps for the iOS platform.
Singers and vocalists will find the iRig Mic to be their ideal companion for capturing their voice in high fidelity for real time audio processing during live performances or recording sessions. The iRig Mic condenser-electret capsule with accurate unidirectional pattern and high-pressure holding ensures high-quality crisp, clean vocal reproduction - even in noisy environments - with no distortion, even with the widest range of volume dynamics.
http://www.ikmultimedia.com/irigmic/features/
AmpliTube iRig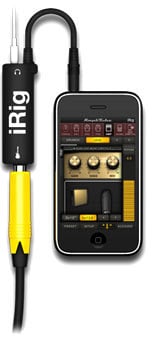 AmpliTube iRig is a combination of an easy-to-use instrument interface adapter and guitar and bass tone mobile software. With AmpliTube iRig, you can plug your guitar into your iPhone/iPod Touch/iPad and jam anywhere with world class guitar and bass tone right in the palm of your hand - from the leader in studio-class guitar and bass software.
Simply plug the iRig interface into your mobile device, plug your instrument into the appropriate input jack, plug in your headphones, amp or powered speakers, download AmpliTube for iPhone Free and start playing. You'll have at your fingertips the sound and control of 3 recombinable simultaneous stompbox effects + amplifier + cabinet + microphone just like a traditional guitar or bass stage rig.
Add amps and effects as you need them — you can expand your rig with up to 11 stomps, 5 amps, 5 cabinets and 2 microphones in the AmpliTube iRig app custom shop.
http://www.ikmultimedia.com/irig/moreinfo/moreinfo2.php
Sound Forge Pro 10 (Sony)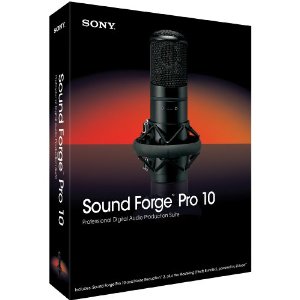 Sound Forge Pro 10 is a vital tool for today's media professionals, giving you complete control over every aspect of audio editing and final mastering. Get ready to work with a new level of speed and accuracy, as Sound Forge Pro 10 is filled with cutting-edge tools to make the most out of your time. You'll enjoy new event-based editing, flawless audio time stretching, integrated disc-at-once CD
Here are the new features found in the Pro 10 version:
~iZotope 64-bit SRC (sample rate conversion)
Sound Forge Pro 10 software includes iZotope Sample Rate Conversion (SRC), which is a necessary process when converting material from one sampling rate (such as studio-quality 192 kHz) to another rate (such as CD-quality 44.1 kHz). iZotope SRC utilizes a hybrid low-pass filter design, resulting in pristine audio with less aliasing when resampling audio.
~iZotope MBIT+ dither (bit-depth conversion)
The best-sounding audio requires the highest sample bit depth. Sound Forge Pro 10 software includes iZotope MBIT+ dither. MBIT+ employs psychoacoustic methods to distribute noise into less audible ranges resulting in an improved sound and smoother fades.
~Interactive Tutorials
Spend less time learning and more time mastering using the new integrated tutorials in Sound Forge Pro 10 software. These tutorials provide walkthrough demonstrations of common features and functionality, including DAO CD burning, vinyl recording and restoration for easy analog to digital conversion, and more.
~Includes Mastering Effects Bundle 2, powered by iZotope
Powered by iZotope, the maker of world-class audio mastering tools, this powerful bundle includes six professional audio plug-ins: Mastering EQ, Mastering Reverb, Multiband Compressor, Mastering Limiter, Stereo Imager, and Harmonic Exciter. Use these plug-ins to expertly aster and enhance your audio.
NOTION SLE for Miroslav Philharmonik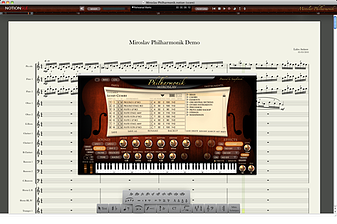 First Playback and Music Notation Tool Designed Specifically for use with IK Multimedia's Miroslav Philharmonik. IK Multimedia and NOTION Music have created NOTION SLE for Miroslav Philharmonik™, a special version of the award-winning NOTION3 scoring software that is customized for use with the award-winning Miroslav Philharmonik orchestral library by IK Multimedia.

NOTION SLE for Miroslav Philharmonik features instrumentation and articulation presets that automatically handle all articulation changes in the background, allowing for very realistic playback directly out of the score. Songwriters and composers no longer need to spend hours programming presets, templates and articulation changes — they can now simply focus on creating compositions.

As you write and articulate your score, NOTION SLE will follow your instructions and automatically change to the appropriate Miroslav Philharmonik articulation patch during playback to accurately and realistically perform your score. Additionally, you can take full advantage of NOTION's live performance features and conduct the full orchestra with an unmatched level of control.

Also included is a 32 stereo channel. Virtual, full mixing console that facilitates mixdown of the score, eliminating the need for an additional DAW. Full export controls are included for producing MusicXML, audio and MIDI. For more information, visit:
http://www.ikmultimedia.com/notionsle
GrooveMaker for the new iPad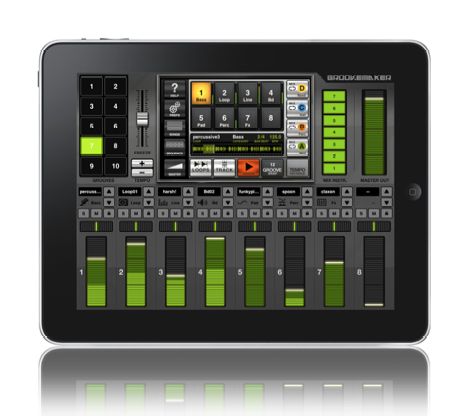 Released for the iPhone and iPod touch in August 2009, GrooveMaker has become one of the most popular mobile loop remixing apps. The GrooveMaker Free version has consistently been in the top 100 music apps with over 600,000 downloads, and the entire GrooveMaker family features 11 style-based apps for the most popular genres of music.

GrooveMaker for the new iPad offers the same smart features and streamlined workflow as the iPhone/iPod version for making music with loops, but also takes advantage of the new larger multi-touch surface to provide enhanced operation with an integrated, advanced controller.

Users will find a convenient mixer-like environment with large slider controls for volume, pan and master volume of the 8 controllable loop tracks, plus instant access to tempo, solo and mute functions all on the same screen.

Also, GrooveMaker for iPad adds even more control when working with loops, providing a new level of creative flexibility. Users can now switch "snapped" grooves with a single touch, plus control the number of loops that are automatically combined during a random mix. GrooveMaker iPad is the perfect addition to a DJ set, providing unlimited creative flexibility in live remixing and DJ applications.

GrooveMaker House, Hip-Hop and D'n'B contain over 300 loops each and are only $9.99/€7.99 from the iTunes App Store.

For more information on the new GrooveMaker for iPad apps, please visit:
http://www.GrooveMaker.com/ipad
World's First iPad Multitrack Application, StudioTrack from Sonoma Wire Works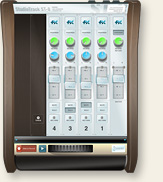 StudioTrack is a multitrack recording application for the ipad. This powerful songwriting tool for musicians who want to capture musical ideas and record songs on the iPad. Every channel includes a reverb send and a configurable effects rack. Effect options include a delay, EQ, and a compressor. The master channel has a Reverb Return knob as well as a parametric EQ and a stereo master compressor-limiter. StudioTrack multitrack recorder for iPad, developed is now available on iTunes for $9.99.
You can record up to eight tracks on a lucious multitouch mixer with meters, faders and knobs. Control multiple parameters simultaneously, like an analog console. Rearrangable channels help you keep your tracks organized.
StudioTrack info:
http://www.sonomawireworks.com/iphone/studiotrack
PreSonus Studio One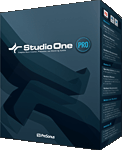 Finally there is a full featured packed DAW that is easy to use and powerful. PreSonus Studio One music creation and production software gives you more than simply a powerful DAW. It is made to work seamlessly with your interfaces and controllers — especially PreSonus hardware. You get unlimited tracks within a very easy-to-use single-window interface, with drag-and-drop convenience. In addition to its 64-bit processing capability, Studio One offers great mastering tools and a collection of plug-ins for a start-to-finish "in the box" recording solution!

• Elegant single-window work environment
• Powerful drag-and-drop functionality
• Unlimited audio tracks, MIDI tracks, virtual instruments, buses, and FX channels
• Content browser with convenient sort options and preview player
• Integrated mastering solution with automatic mix updating, waveform editing, effects, Red Book CD burning, and digital release

Comes in Pro or "lite" Artist versions. Available for Mac and Windows platform. Information:
http://www.presonus.com/products/SoftwareDetail.aspx?SoftwareId=11
AmpliTube 3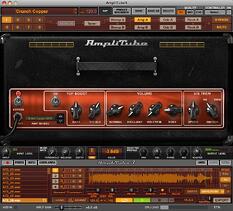 AmpliTube 3, a massive upgrade of the leading guitar and bass tone gear-modeling software, is now shipping! AmpliTube 3 raises the industry standard of sound variety, realism and creative power - with over 160 precisely modeled pieces of vintage and modern gear available in one package - it is the ultimate gear tone collection for players, producers and engineers.
IK Multimedia AmpliTube 3 Amp and FX Modeling Software is a Features at a Glance:
• Includes over 160 models of vintage and modern gear
• Cabinet/room module with freely movable mics
• Rotary speaker simulation with VRM
• Stomp & Rack FX "drag & drop" configuration
• Includes both mono and full stereo signal paths
• Advanced preset organization and management
• "MIDI learn" feature for compatibility with any controller
• 4 track audio recorder/player
• "Eco-Mid-Hi" quality modes for processor efficiency
• Improved overall performance over previous AmpliTube versions
• Built-in expandability with other "Powered by Amplitube" products
Available for Mac and PC
http://www.ikmultimedia.com/amplitube/features/
FourTrack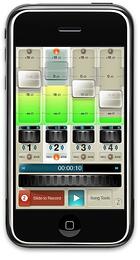 The FourTrack, made by Sonoma Wireworks is the first multitrack recorder for iPhone. It is great for songwriting and practice tool for singers, guitar players, piano players, and others who want to capture musical ideas and record songs on their iPhone or iPod. http://www.sonomawireworks .com/iphone/fourtrack/
IK Multimedia StealthBoard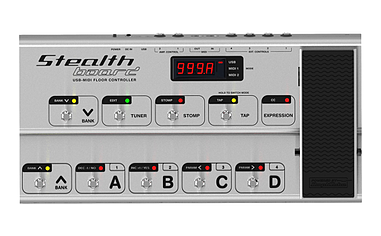 From the Winter NAMM 2010 show, StealthBoard is the first USB-MIDI floor controller for guitar and bass players that gives you full control over your entire rig. You may now control your software and/or hardware-based tone and effects units, plus channel switching, all from just one unit on the floor.
If you use amp modeling and effects software or hardware live, this is the controller for you. StealthBoard features a USB MIDI port for direct connection to your computer, as well as MIDI in/out connections for any other MIDI controllable gear, including amplifiers. It is the perfect control partner for your rack or floor audio interface, giving you more control over more parameters than any other controller on the market in an intuitive, natural way.
• Control AmpliTube or any "Powered by AmpliTube" software with no additional setup - simply plug your computer into the USB port of the StealthBoard and immediately access thousands of "Powered by AmpliTube" presets and parameters.
• Fully control any MIDI-based hardware or software Amp Modeler - you will be able to fully control anything that responds to MIDI messages via USB and finally unleash their software or hardware rig power.
• Full control of your MIDI-enabled amps and effects processors - with just one unit. The StealthBoard operates also as a standalone MIDI controller for all your existing MIDI gear.
• Amp Channel Switching gives you control of your existing amp and effects with just one unit and expands your live sonic palette.
StealthBoard also works with any audio interface and is the perfect companion to IK's StealthPedalTM wah-style audio interface.
For more information on StealthBoard, please visit:
http://www.stealthboard.com
GrooveMaker, FREE Download for all USA Songwriting Competition entrants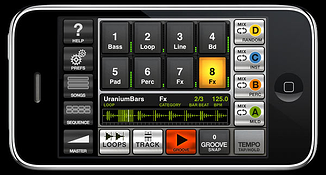 GrooveMaker® is the revolutionary iPhone/iPod Touch app to create non-stop electronic, dance and hip-hop tracks, in real-time, by anyone, anywhere, exactly like a professional DJ.
With GrooveMaker you have access to a completely new way of making music. Groovemaker gives you the power of a DJ without the need for expensive equipment. Thanks to our patented "groove generator" technology you can automatically remix the included loops in virtually limitless ways, all with one touch. With Groovemaker, ANYONE can be a DJ.
Everything in GrooveMaker is done in real-time, without ever having to stop the music. It's like working with a full music production studio! You can add, remove, and replace single or multiple loops as you listen, so there's no stop to your creative flow. Remixing is a breeze and a totally new experience. Music composition is as easy as drag and drop, and puts you in control of the groove. It's your mix, and it all happens in real-time.
Pick a drum groove. Layer on a bass riff. Add a bass drum beat. Spice it up with lead or effect loops. Browse millions of grooves with one touch. Change the tempo with no stop to the music. Then save it all as a new remix and export it on your Mac/PC for your own compositions, compilations or video soundtracks.
There are 8 GrooveMaker packs for every dance music style, including a fully functional FREE version that you can download to start making music right away!
Download and try GrooveMaker for iPhone/iPod Touch today!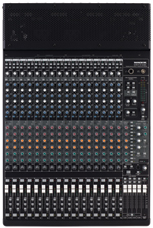 Mackie Onyx 1640i is a versatile mixing board with top notch preamps, which makes a great mixer for studio or live. Musicians can mix on this familiar, classic analog console while sending audio to your computer via a fast, reliable FireWire interface. Certified by Mackie for use with all major DAW software, the Onyx 1640i opens up a new world of options for anyone interested in computer recording. In addition to an ultra-high quality 24-bit/96kHz FireWire recording interface. This is the most powerful and compact mixer at the moment. Mackie will having this product as one of the prizes they are providing for the 2010 USA Songwriting Competition.
http://www.mackie.com/products/onyx1640i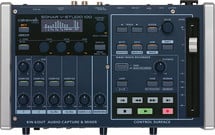 Cakewalk V-Studio 100 is a portable music production studio with 8-in/6-out USB 2.0 Audio Interface, Live Mixer with Effects, Standalone SD Recorder, and DAW Control Surface. Compatible on Mac/PC. You can turn your music ideas into full productions, plus record band practices and mix shows! It's a complete practice, studio and stage solution. The cool thing is that the VS-100 doubles as a computer-free live mixer/SD recorder. It doesn't hurt that it is industry quality at 24-bit/96kHz resolution.
http://www.sonarvstudio.com/100/index.php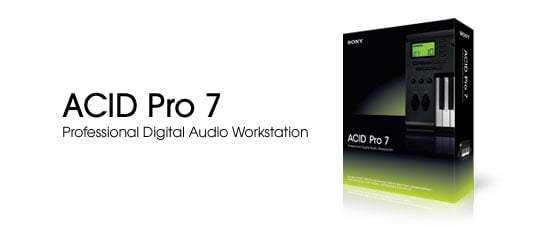 ACID Pro 7 is a full multitrack recording software with mixing, MIDI sequencing, and legendary ACID looping. It represents an incredible value for the PC-based studio. To start the creative process, you get over 3,000 loops and 1,000 MIDI files right out of the box - and that's in addition to a potent effects rack powered by iZotope and great-sounding virtual instruments, including Native Instruments' Guitar Combos software and Submersible Music's KitCore. What's more, control over MIDI data is better than it's ever been, as ACID Pro 7 sports real-time MIDI automation, quantization, and deep editing functionality. Plus, ACID Pro 7 boasts a new time-stretching feature.
http://www.sonycreativesoftware.com/acidpro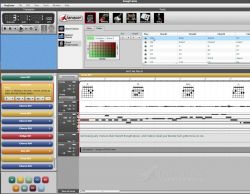 SongFrame
Introducing the missing half of your DAW studio setup - the musical half that makes your songs better. SongFrame Songwriters Toolkit software places a rich set of musical tools at your fingertips all aimed at improving your songwriting. Work out chords, progressions, melodies, lyrics, rhythms and song form using expert tools, and save your finished work to a form easily imported into your favorite DAW or sequencing application - complete with all your guide tracks and even markers showing every song section and chord change.
http://www.tanageraudioworks.com/Products/SongFrame
T-RackS 3
IK Multimedia is proud to announce T-RackS 3, our new high-end mastering and mixing suite. IK Multimedia pioneered the analog-modeled mastering field with the first all-in-one software solution, the original standalone version of T-RackS that quickly became a cult hit for a multitude of studios around the world. The new T-RackS 3 raises the bar again in high-end DAW mastering and mixing, with a suite of 9 analog-modeled and digital Dynamics/EQ processors, offering unparalleled audio quality with scores of new and unique features.
http://www.t-racks.com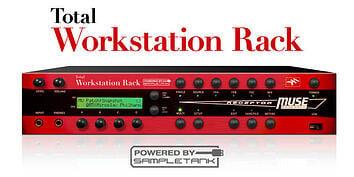 The ultimate sound module
This unique combination of hardware and software together make for one of the most powerful sound modules ever made, with Muse Research and over 10,000 sample-based sounds of the highest quality from every instrument category! Regardless of what kind of music you make, the Total Workstation Rack has you covered with a massive collection of world-class Acoustic Grand Pianos, Electric Pianos, Strings, Brass, Winds, Vocals, Organs, Percussion, Drums, Basses, Guitars, Synths, Loops, Ethnic sample and more. The Total Workstation Rack also includes an entire collection of one of the best sounding Orchestral sound sets ever made and a complete collection of extremely rare and sought-after Vintage Keyboards and Synths. The Total Workstation Rack delivers these amazing sounds with pristine audio performance, super low latency, full synth and effects™ editing and unmatched versatility for creating layers and splits. For the ultimate in flexibility, you may edit and save these new sounds for instant recall using a simple MIDI program change message from your keyboard or controller.
http://www.ikmultimedia.com/twrack