Three Uncomfortable Truths About Why Most Songwriters NEVER Crack Through To Success
by Karen Randle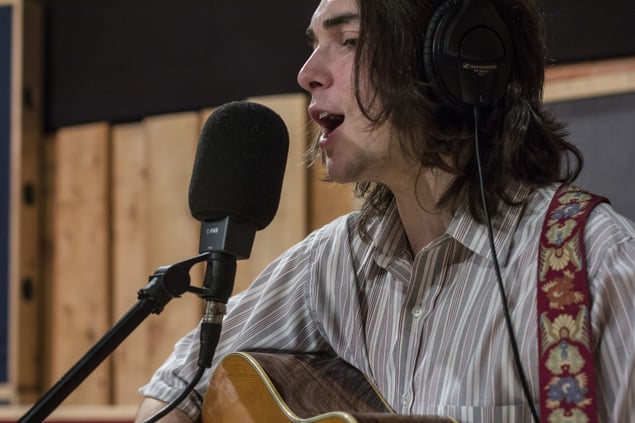 It doesn't much matter where you are in your songwriting at the moment. You can be a well-established songwriting pro with cuts with various major artists who knows his revenues ought to be higher. Or you can be a beginner songwriter coming out of the gate and trying to make your way…as long as you have your thinking straight and are serious about your songwriting, you can achieve greater success.

However, there are three "uncomfortable truths" about why most independent songwriters never will.
Truth #1: The most successful songwriters tend to get paid more for who they are than what they do.
Max Martin keeps placing songs with the biggest music artists of today, more any any other active songwriter today. Why? Max Martin has written and co-written 22 Billboard Hot 100 number-one hits (most of which he has also produced or co-produced). Max Martin is the songwriter with third most number one singles on the chart, behind only Paul McCartney (32) and John Lennon (26). As a producer he holds the record for second-most number one singles on the chart with 20 behind only George Martin (23). Additionally, five of these songs he wrote or co-wrote made their debut on the chart at number-one. Number one debuts songs include "Can't Stop the Feeling!" by Justin Timberlake and "Shake It Off" by Taylor Swift.
You are not entitled to a high income. Just because you have your law degree…your doctor degree…your certification in whatever… and 25 years of experience…etc. This does not mean you will automatically get paid more.
Think about athletes. NBA player Derrick Rose who plays for the Chicago Bulls is one of the highest paid athletes—even though he has been riddled with injuries most of his career. Tim Tebow, whose NFL career never put him in the same category of the best athletes in the game, made millions in endorsements. Why? Simply for being "Tim Tebow."

So building up who you are is vastly more important than what you do or your competency level.


Truth #2: No attempt in improving oneself - Writing songs on your own, never attempting to collaborate with other songwriters or producers. It's in working on your SONGWRITING.


All the finalists in the Pop and Country categories in the 2016 USA Songwriting Competition are collaborations, written by 2 or more songwriters. This trend seems to be the same on most of the songs the Top 40 of the Billboard Hot 100 Charts.
Elton John collaborates with longtime lyricist and friend Bernie Taupin on most of his greatest hit songs. Elton recognizes that his strength lies in writing music, particularly melodic lines. And Bernie focuses on his strength - writing lyrics. Songwriters can learn from the pros: If you are great in writing music but bad in writing lyrics, it doesn't mean that you are toast at all. You can collaborate with a lyricist or a songwriter who is excellent in writing lyrics.


Truth #3: An old one: The definition of INSANITY is: doing the same things the same way over and over again while hoping for different results.
Albert Einstein is broadly credited with saying "insanity is doing the same thing over and over again, but expecting different results". Many songwriters tend to do that. Example: they use the same chord progression and same rhyming clichés and wonder why their songwriting never seem to improve.

You need to be willing to look for and accept a different approach—even a different concept of yourself and your music, musicianship or songwriting. That different approach may include a fundamental change in the way you think of yourself, your role, your songwriting, your music artistry, and the way you present yourself to the music industry or audience.

Some of it might feel uncomfortable. It certainly will be different from what you see others in your same profession/music/category doing.

At the risk of being obvious, one way you fundamentally improve your songs is by collaborations. But most songwriters invest all their energy in only one means of increasing their value: "writing their songs all by oneself" better.

This is akin to trying to lose weight, keep it off, and be healthier only by reducing the quantity of calories, carbs and fat you eat—with no changes in physical movement, exercise, food choices, nutrition, nutritional supplementation and mental attitude management. Yes, you can lose some weight by doing just one thing to further and further extremes, but as any dieter will attest, you hit a wall when no more pounds can be lost even if you eat nothing but a leaf of lettuce with a squirt of lemon for dinner every night.

Sorry, but getting better and better and better at your "thing" will slam you into an income barrier and will NEVER lift you over that wall.

You need to increase your value to your audience/music industry in multiple ways in order to improve your songwriting or music artistry.

If you want to leap-frog to a much higher success, then you must master improvement of yourself, use a more sophisticated approach to your songwriting and your music artistry and focus on learning the strategies that are proven to catapult to your music success.


Information on the 22nd Annual USA Songwriting Competition, go to: http://www.songwriting.net/enter