Writing Music to Words (Part 2)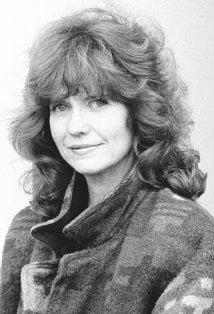 Last year, I wrote an article for the USA Songwriting Competition called "Writing Words to Music." This year I'd like to explore the other side of that coin. Since I write both words and music, and mostly write alone, when I collaborate, I prefer to have the finished lyric or finished melody to work with. If someone gives me a finished lyric, I read it first…in rhythm. The rhythm of the words will dictate much of what I do as a composer. I've seen some composers try to make a lyric fit a melody idea they have. This is often like putting a square peg in a round hole. You have to be completely free to start from scratch.
I love writing to Arthur Hamilton's lyrics (he wrote words and music to "Cry Me A River" among other hits). That's because he writes short lines that are much easier to write a good melody to than longer lines with more beats. I had a student the other day who was having trouble coming up with a good melody for her song but when we analyzed the lyric, both the verse and chorus were in iambic pentameter. It could have been Shakespeare! This would make the verse sound a bit like the chorus and give the overall song a sameness. So, if you're choosing a lyric to set to music, look out for that. It's a road to heartache.
So you have a lyric and you put it in front of you and your instrument. You've read it out loud and gotten a bit of the rhythm. Now what? I don't sit down without my recorder. I just use a small digital recorder and I don't go to the piano without it. I start singing the words and playing chords. And I record everything. Sometimes I have a drum track going before I start, usually not. But I try to get a rhythmic feel before I start. I record whatever comes into my mind, with special attention to the chord changes as well as the melody. Then I turn it off and walk away. In a few hours or a few minutes, I'll go back and sing another melody into the recorder. Sometimes I don't try another one until the next day. But I NEVER listen back until I have about ten different melodic approaches. Once you listen back, the melodies start to sound really good and then you can't think of other things. It's like a movie director who falls in love with his temp track because he's heard it so many times. Don't listen back, as tempting as it may seem.
After you've gone through this, then you can listen. Try to get your first impressions of each melody the first time you listen through the melodies. After two listens, they'll start to sound good because they've broken the unfamiliarity barrier. You need your first impression. Does the melody sound inevitable yet not predictable? Does it make the hair on your neck stand up? Is it memorable without being derivative? Of course, it has to fit the mood and intention of the lyric, but I'm assuming all of them do that.
Now you get to play it for the lyricist. Usually he or she is just thrilled to have a great melody to the words. Sometimes, though, there's a dummy melody in his head he wrote it to and when your melody veers from that rhythmic approach or emphasis on certain words, etc., he can be surprised and will have to hear it a few time before he warms up to it. I have heard that Bernie Taupin, also a composer himself, was often a bit shocked when he heard Elton's melodies to his lyric because it was frequently so different and unexpected. I'm sure he found a way to make peace with that over the lucrative and record-breaking years.
Remember, the greatest lyric in the world will simply never be heard without a good melody. It's the wave length on which the words travel and without it, they're not going anywhere.
© 2013 Harriet Schock
Harriet Schock wrote the words and music to the Grammy-nominated #1 hit for Helen Reddy, "Ain't No Way To Treat A Lady" plus many songs for other artists, TV shows and films. She co-wrote the theme for "Jakers! The Adventures of Piggley Winks," currently showing in 30 countries. She and her band were featured in Henry Jaglom's film "Irene In Time" performing 4 of Harriet's songs. She also scored two other Jaglom films and is starring in the current movie "Just 45 Minutes from Broadway." Harriet is in the process of writing the songs for "Last of the Bad Girls," a musical with book by Diane Ladd. Karen Black wrote the play, "Missouri Waltz," around five of Harriet's songs, which ran for 6 weeks at the Blank Theatre in Hollywood as well as in Macon, Georgia. Harriet teaches songwriting privately, in classes and a popular online course by private email. In 2007, Los Angeles Women In Music honored Harriet with their Career Achievement and Industry Contribution award. For her performance schedule, list of credits and samples of her work or information on herbook (Becoming Remarkable, for Songwriters and Those Who Love Songs), her songwriting classes and consultation, go to: www.harrietschock.com.
For more information on the 18th Annual USA Songwriting Competition, go to: http://www.songwriting.net