How Do I Sell My Songs?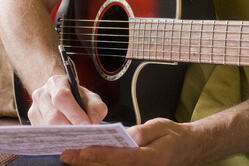 by Molly-Ann Leikin, Music Industry Mastery Coach
Songwriters always ask me, "how do I sell my songs? Can you show me how to sell my songs? Please help me sell my songs."
As songwriters, we don't sell our songs. Anybody who tries to buy your music is a thief.
Nobody buys lyrics, either. That, too, is a scam.
As songwriters, we earn royalties when our songs/tracks are recorded and released on CD's, performed for profit on the air – radio, TV, online, and licensed for use in TV shows, movies, commercials, and downloaded all over the web.
When CD's of our work are released for sale, the songwriter usually gets half of the royalty income, called a mechanical royalty, which at the moment, is 9.2 cents per track per copy sold. When this money is collected, our publishers send us royalty checks each quarter.
A large chunk of the money earned by songwriters comes from performances for profit on the radio, TV and online. Here's how that works: there are three performing rights societies in the US - ASCAP, BMI and SESAC. (Most countries outside the USA have their own societies). To collect performance royalties, you have to join one of the societies. They keep track of when and where our songs are broadcast, from a 5000 watt station in Beserk, MI, to a 100,000 watt station in Manhattan, and send royalty checks directly to us based on the number of paid performances logged in their random samplings. As songwriters, we also receive checks for foreign performances in most countries around the world. A few still refuse to pay, but we're working on that. Domestic royalties are distributed quarterly. Foreign are distributed semi-annually.
Since we rarely know where are songs are performed on the air, and when, it's always a delicious surprise going to the mailbox and finding a royalty statement, plus a nice, fat check, showing our songs have been sung and performed on the radio, in movies, TV, and downloaded in countries whose names we can't even spell.
But we don't sell our songs. Ever. Ever. Ever.
For more information about how to market your songs so they start creating income streams for you, I'll be glad to set up a personal consultation, either by phone or email. Thank you for understanding that for legal reasons, any material sent to me without my consulting fee, must, regrettably, be deleted immediately.
© 2013 Molly-Ann Leikin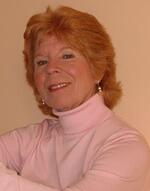 Molly-Ann Leikin is an Emmy nominee. The author of "How To Write A Hit Song" and "How To Be A Hit Songwriter", she has written themes and songs for over five dozen TV shows and movies, including "Violet" that won an Oscar.
After marketing consultations with Molly, five of her clients have won Grammys, seven more have Grammy nominations, and so far, over 6200 of Molly's lyricist and composer protégées have placed their work in TV shows, movies, on CD's in commercials, and their songs/tracks have been downloaded all over the web. It all starts with a consultation. www.songmd.com
For more information on the 18th Annual USA Songwriting Competition, go to: http://www.songwriting.net