Write Not Just Any Song, But A HIT Song!
Q & A With Songwriter Robin Frederick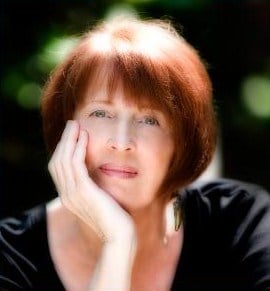 Interview by Lorenz Rychner
Robin Frederick is a former Director of A&R for Rhino Records, executive producer of more than 60 albums, and an in-demand lecturer on the music industry. She has written and produced hundreds of songs for television, records, theater, and audio products. In her two books, Shortcuts to HIT Songwriting and Shortcuts to Songwriting for Film & TV, both of which we reviewed in this magazine, we found a treasure trove of good advice of the kind that can only come from someone who knows whereof they speak. Ms. Frederick has that kind of track record.
In this issue of Recording we focus on the recording songwriter, and we asked Ms. Frederick to address the kinds of questions that we trust will be on many readers' minds.—LzR
Q: I want to make some money—how do I know what songs to write to make that happen?
A: Like any business, you need to give the music industry something they can sell in today's market. The best way to do that is to study current hit songs. If you have a genre in mind when you write, it will help a lot when you're ready to approach the industry. To find a genre you're comfortable with, check out the music charts online and in music industry magazines. Look for hit songs you like. (Don't study the ones you don't like!) If you're not familiar with these songs, listen to them on iTunes or a stream-on-demand music site. Ask yourself what it is about the song that appeals to you. How does it make you feel? Is there a lyric or melody technique you could try in a song of your own?
Q: How can I "emulate" a song without stealing from it?
A: Studying hit songs is the quickest way to pick up new songwriting techniques. You're not looking to write a new song based on the hit—it's a way to learn and practice songwriting craft. Songwriting is a lot like learning to ride a bicycle. You've got to get a feel for it, find your balance, before you can really ride on your own. Emulating a hit song is a little like putting on training wheels. It will help keep you on track and heading in the right direction as you develop new skills.
To practice songwriting with a hit song as a guide, find an existing hit with a well-defined structure—easy to identify verse and chorus sections—and a good hook. The hook is usually the first or last line of the chorus. It should be memorable and sum up the overall feeling of the song. Learn to sing the hit song's melody. Once you can do that, write a lyric line of your own that you can comfortably sing to the hook melody of the hit. (Again, the hook is probably the first or last line of the chorus. If you're not sure which one, then just pick one to work with.) Wherever the hook appears in the original, repeat it in your "training" version.
To get a feel for how your lyrics sound when sung to a contemporary hit, fill out your chorus. Write more lines that support your new hook, its meaning, its emotion. Be sure they fit comfortably into the hit song melody. You don't have to stick to every note and syllable, just get close.
Now, write a lyric for the verse. It should lead to your chorus, supporting it with more information about what the singer is feeling or experiencing. Notice whether the hit song uses images to paint a picture. Try using images in your lyric. If the hit song features conversational phrases, then you do the same.
That's really all you need to do for this exercise. Now you've got a feel for the way a hit song is structured, how the lyric expresses the theme, and how it feels to sing your lyrics to a contemporary hit melody. You're starting to "ride the bicycle." Just remember, the hit song is copyrighted. You can't use any part of the melody or lyric in a song of your own. The best idea is to use this as an exercise. Study successful songs and you'll be successful!
Q: I have trouble writing melodies to go with my lyrics. Any suggestions?
A: You can use the natural melody of speech to help you find the melody that lives in your lyric. Just speak your lyric out loud with a lot of emotion. The more emotion you put into it, the more melody you'll hear! That's because we use the melody of speech – the pace, rhythm, volume, and pitch—to express our feelings. Try it for yourself: Say the phrase "Oh, no" in a high, fast-paced tone. Now, say it again in a low, descending voice. The first expresses anxiety, the second sadness or resignation. The words didn't change, just the melody of speech.
What's the emotion you want to express in your lyric? Speak the lyrics with that emotion in mind and see where the melody takes you. Then preserve the pace, the pauses, and the overall up and down movement of the pitches. Try exaggerating them to create a basic melody. It's a good idea to record this raw melody idea so you can come back to it later. You can add chords and a rhythm track to hear how your melody would sound in a song. Feel free to play with it, change notes, add a pause, start on different beats. If you get too far away from your original idea, just go back to your recording.
Q: My friends like my songs but people in the music industry tell me they're not commercial, my lyrics are too hard to follow and I don't write big choruses...
A: If you're looking to pitch your songs to the mainstream, commercial radio market—either for yourself as an artist or for someone else to sing—then you really do need to keep your listener in mind at all times. Give them enough information to make them feel that they're right there with you experiencing what you're experiencing. For instance, if you're using a lot of poetic imagery, you might want to alternate that with some straightforward, conversational lines to make sure the listener doesn't get lost. Your friends know you, they know what happened to you and how you feel, but radio listeners are complete strangers. To evoke a response from them, you might need to strike a balance.
Big choruses are important because they grab and hold the listener's attention. For radio airplay that's a must-have. However, there is a market that doesn't require big choruses: songs for film & TV. This fast-growing market often prefers a simple, strong refrain line to underscore the emotion in a scene, rather than a full-blown chorus which could distract the viewer.
Q: What's the winning formula for a hit song?
A: There really isn't a formula. But there are song craft techniques that have proven to connect with listeners, and these are essential if you want to reach a broad audience—song structure, melodic contrast, lyric imagery, are a few. That said, the first thing you (and every songwriter) should do is express what you feel with honesty. Do that first, then go back to see if you can broaden the appeal by adding more song craft to support your theme and give it more universal appeal. Adele is a great example of a hit songwriter who blends personal songwriting with craft in a way that's compelling for listeners.
A successful song applies song craft in a creative way, so the song sounds fresh. For instance, I love what's happening with melodic contrast and momentum in many current hit songs. These are two techniques that listeners really love, so you should be looking at them. But it's how you use these within your song that will make it both original and commercial. Song craft is a challenge to your creativity; it's not there to stifle it.
Q: I don't know what to write about.
A: There are some themes that are universal. Most people have been in relationships, enjoyed times of celebration, and most have experienced loss. These emotions are universal, not the specifics of what actually happened. Try writing a song that evokes a feeling. How did you feel when a relationship broke up? What did you feel physically? What kinds of images paint a picture of those feelings?
You can also look outside yourself for song ideas. Watch a movie or TV drama. Choose a scene and write a song that expresses the feelings, the situation, or attitude of one of the characters.
Try a different angle on a familiar theme. There are lots of songs about how bad it feels to break up with someone. How about a song about the plus side? If you're a shy person, try writing a song from the point of view of a confident, outgoing party animal!
Q: I have trouble with my hooks, they're just not catchy enough.
A: A good rule of thumb: Keep your hook short to make it more memorable. You could use a simple, conversational phrase, just a few words. In my book I cite three that were successful hits: "You had a bad day" ("Bad Day" by Daniel Powter, Billboard #1 for 5 weeks in 2005); "Truth is I never got over you" ("Truth Is" recorded by Fantasia, #1 for 14 weeks on Billboard Adult R&B Airplay chart), "You're gonna miss this" ("You're Gonna Miss This" recorded by Trace Adkins, #1 on Hot Country Songs).
Once you have a short phrase, imagine what your listener will want to know when they hear that hook, what questions will they be wondering about? What kind of a bad day and why? Gonna miss what? This tells you what the rest of the lyrics should be about—filling in the rest of the story that the hook hints at. Think of your hook as a mini-version of your song.
Q: I have trouble making my verses and choruses different enough, they all sound the same.
A: For a radio hit, your chorus has to grab attention, to shout from the rooftop "Here I am!" No more explaining, no more background information—this is the heart and soul of your song. To make sure listeners notice the chorus, use one of the most effective song craft techniques—contrast. Contrast gets attention!
If your verse is fast-paced and wordy, consider smoothing out the pace of your chorus. Hold out the notes a little longer, give the melody a more fluid feel. If your verse is in a low note range, try putting the chorus in a higher note range. A sudden jump upwards of even a few notes will catch attention and raise the emotional intensity of the song.
In fact, you've probably noticed that hit song choruses are often in a higher note range than the verse. That's because when we get emotional, our voices tend to rise. By putting the chorus in a higher note range, you make use of a natural response. Listeners automatically hear more emotion in a chorus that's in a higher note range.
Q: I can't seem to come up with a good melody that doesn't already sound like a lot of existing songs.
A: You're not alone; this happens to all songwriters! A melody that sounds like a lot of others, one that's generic or clichéd, is often just the first melody you came up with. But successful songwriters don't stop there. They treat it as raw material, a place to start, not the final melody of the song. In fact, you can rewrite a melody, just like you rewrite a lyric.
First, take a look at the individual lines of your melody. Are they all starting on the same beat? Try varying the start times of your phrases. Starting a line on the 3rd beat of the bar or an upbeat is a great way to add a fresh sound. (The "and" in "one-and-two-and-three-and-four-and" is an upbeat.)
Are all your lines a similar length? If so, here's a quick fix that really works and will give you melody a contemporary edge: Add a couple of notes and words to the end of one line and run it into the next, creating a single long line. Or you can start a line earlier, eliminating the pause at the end of the line before. Varying the line lengths will add interest to your melody. Eliminating pauses will add momentum.
Rewriting is both fun and creative. Enjoy yourself and try new things. Remember, if you don't like the direction your song is going, there's an "Undo" button. Just push it and get back to where you started. Then try something else. There are endless possibilities!
For more about Robin Frederick, visit her website at www.robinfrederick.com. Her books are published by TAXI Music Books at www.songwritingbooks.com.
This article is printed with permission from Recording magazine. For more information on recording magazine, go to: http://www.recordingmagazine.com
For more information on the 18th Annual USA Songwriting Competition, please go to: http://www.songwriting.net