Obscurity vs Clarity
By Harriet Schock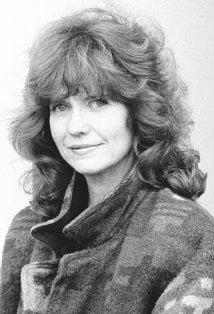 I believe that there's an invisible line that goes from the mouth of the singer to the ears and heart of the listener and if that line is broken by a lyric that makes no sense, the listener's attention leaves.
Of course, there are many examples of songs that make no sense and have been hits, but when you cite these as examples, I would ask: 1) Was the melody and harmony so killer that people loved it in spite of the lack of clarity? 2) Was it sung by someone so famous that anything they put out will become a hit? 3) Was the audience chemically altered so that each song and bite was better than the one before, no matter what they were hearing or eating?
I have taught songwriting since 1986 and occasionally I'll have a student who announces he wants to write an obscure song. And granted sometimes songs in films can be a bit generic so that the story takes place on the screen, not in the lyric. But even there the lyrics need to make sense. I find that thetwo most common reasons for someone's wanting to write an obscure, ambiguous lyric are: 1) His craft is limited and he thinks he's being clear when he's not or 2) He's not willing for the real story to come out for personal reasons.
There's a vast difference between writing on two levels and being ambiguous. I believe songs should make sense when you first hear them. Then upon second and third listening, deeper meaning can be discovered. Ambiguity generally leaves the listener wondering what you actually meant.
All of this has been about the lyric. But needless to say, the melody and harmony (chords) are vitally important. They are the wavelengths that carry the lyric along that invisible line I mentioned earlier. Obscurity breaks the line, but a weak melody completely dissolves it.
As performers we can tell when we have a strong melody, compelling harmony and a lyric that moves the listener. That's when the audience is very quiet and attentive. Sometimes they cry, and we like that too.
Harriet Schock wrote the words and music to the Grammy-nominated #1 hit for Helen Reddy, "Ain't No Way To Treat A Lady" plus many songs for other artists, TV shows and films. She co-wrote the theme for "Jakers! The Adventures of Piggley Winks," currently showing in 30 countries. She and her band were featured in Henry Jaglom's film "Irene In Time" performing 4 of Harriet's songs. She also scored two other Jaglom films and is starring in the current movie "Just 45 Minutes from Broadway." Harriet is in the process of writing the songs for "Last of the Bad Girls," a musical with book by Diane Ladd. Karen Black wrote the play, "Missouri Waltz," around five of Harriet's songs, which ran for 6 weeks at the Blank Theatre in Hollywood as well as in Macon, Georgia. Harriet teaches songwriting privately, in classes and a popular online course by private email. In 2007, Los Angeles Women In Music honored Harriet with their Career Achievement and Industry Contribution award. For her performance schedule, list of credits and samples of her work or information on herbook (Becoming Remarkable, for Songwriters and Those Who Love Songs), her songwriting classes and consultation, go to: www.harrietschock.com.
For more information on the 19th Annual USA Songwriting Competition, go to: http://www.songwriting.net