Songwriting Tip: To Demo Or Not To Demo
What to consider before pushing record...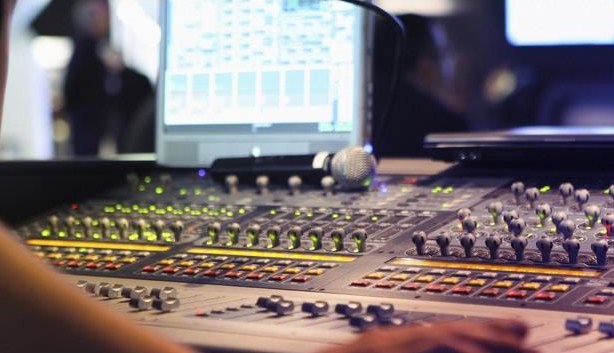 By James Piekarski
It's disheartening—you spent hundreds upon hundreds of dollars and countless hours on a demo, only to have industry professionals reject it.
There are many reasons for rejection—why not sort them out and eliminate as many of them as you can?
It's all about the song
Almost anyone on a modest budget can create great-sounding demos. But the songs themselves have to be not just good songs, but rather great songs, to capture and hold a listener's attention. Your competition is not the band down the block, but rather what's on the radio and in the CD racks at the retailer. That's the level you need to be aiming at.
A brief visit to unsigned-talent websites should give you an idea of how vast a pool of competitors you have. The Internet downloading phenomenon indicates that listeners want to cherry-pick their favorite songs. Like it or not, more focus than ever will be on solid songwriting.
Universal A&R veteran Reen Nalli, who has signed such artists as INXS and india.arie, says, "Why do we have to have CDs that have 10 to 15 tracks? I think you're going to start seeing fewer and stronger tracks."
Mike Doyle, former Writer Relations Representative at ASCAP and now in Creative at Major Bob Music,Nashville, says, "You can spend a lot of money on songs that sound great. But do your homework and make sure the song itself is where it needs to be before you ever set foot in a demo studio."
Avoid the friends and family plan
Family members and friends are probably the worst people from which to solicit honest feedback. Your mom will love all your songs no matter how good or bad they are. Where then is one to get a really honest critique of one's music before going through all the time and expense of creating a full-blown demo?
There are professional organizations of interest to unsigned artists who need to solicit that kind of creative input. For one, Nashville Songwriter's Association International (NSAI) has chapters throughout theUnited States,Canada, andEurope. Typically, NSAI critique sessions are offered once a month. The sessions are refereed by an NSAI representative and feature an industry A&R or music publishing professional to offer advice.
Dave Rivers, National Workshops Director of NSAI, comments, "The NSAI critique sessions give people an opportunity to get feedback from a pro writer who is out there writing for the market every day. We have a mail-in evaluation service as part of membership as well. And it's heartbreaking to hear a $600 demo of a song that is pretty good, but the chorus is twice as long as it needs to be. NSAI is an organization for all genres, not just country. Having a song that is competitive is important in all genres of music."
Songwriters Guild of America (SGA) offers similar feedback sessions on a bi-monthly basis along with other writers' workshop opportunities. SGA also offers mail-in critique services. Performance rights organizations such as ASCAP, BMI, and SESAC, also offer a variety of workshops where participants can have their songs critiqued, bolster their songwriting skills, and learn about the inner workings of the music business. Check their websites for their calendar of events. Many of the new web-based music services such as Broadjam, and of course the well-established on- and offline TAXI network, offer critiques as part of their membership services.
Critique Groups
How about starting your own critique group? Groups of about six to eight members work quite well. And try to work up. That is, work with others who are at least equal to if not a bit better than you. Have all the participants bring a rough work tape, or be prepared for a live performance (acoustic guitar and vocal, for example) and enough lyric sheets to go around to all the other participants. Set ground rules on how many minutes can be spent on each song.
You'll find that critique groups are a great way to get to know other musicians' music. And you're sure to learn from what they are doing right and wrong. Besides, you may be able to develop some new co-writing opportunities. About co-writing, hit songwriter Gary Burr says "You've got a 100 percent better chance that someone in the room is going to have a good idea. It picks up the slack a little bit if you're having an off day."
Full production demo or guitar/vocal?
One of the most often asked questions at music industry workshops is "How full does my demo have to be?" The answers to this are all over the map and depend on the style of music and whether the track is an artist demo or a song demo.
If the song is a pop or rock demo that showcases the sound of the band, then it really does have to sound like it's ready for radio. Unlike country or folk, or other more song lyric-oriented styles, the overall sound, attitude, choice of drum loops, cool and crunchy guitars, and wicked groove are of equal importance to the raw, underlying song itself.
This is not to say that a great lyric won't help, but lyrics in pop and rock often tend to be more metaphorical, personal for the artist, artsy/poetic, or just plain open for interpretation as opposed to folk, country and rap. For solo artists with a unique vocal styling, maybe a less elaborate demo might be OK. If you marry a great song to a great, fresh sounding track, you've got a "can't miss" combination.
For non-artist songwriters, very high-quality guitar (or piano) and vocal demos are entirely suitable for presentation to a publisher. It's not uncommon to hear, "Great sounding track, but too bad the song just isn't there yet." Focusing your efforts on a professional sounding, well performed guitar-vocal demo will be time well spent. If you plan ahead correctly, you can always go back and add more tracks at a later date. If you can swing the time and expense of a full demo, great. Presenting your song as it might sound on radio will not work against you. But again, if the song (lyric, melody, basic harmony, form) is not there…
Assuming the instrumental performance is 100 percent there, vocals sell songs. Great vocals sell more songs! Great vocals with a unique vibe and special sound sell yet more songs. It's money well spent to have the best singer possible on your tracks. If you can do this yourself, great. If you can't, consider trying a pro vocalist on a track and see what a difference it makes. If you're recording your own vocal tracks, Joe Albano has a lot more to offer on this subject in his article on page 40.
The Nashville game
Nashvillehas in recent years become more than just a source of country and bluegrass music.Nashville, which has always had a strong Gospel music industry, has also become a center for rock and rap-oriented Contemporary Christian music.
Song demos targeted at the Nashville market are lyric-driven styles, period. If the story or main idea of the song is not clear, game over. Songwriting pros inNashvilleare primarily focused on lyric and melody rather than relying on a signature synth part, drum loop, or certain guitar sound to get the song across.
If you want to play the game inNashvillefor any style of music, your lyric craft will play a major role in your success. The song needs to stay on message. You can't be secretly wishing the listener will pick up on the meaning of the song. You really can't be in denial in this area. There will seldom be alternative interpretations of meaning of a country, folk, or gospel song. It is not uncommon to hear pros from the East and West Coasts comment how a visit toNashvillereally "tightens up" one's writing skills.
Demo Derby
The majority of Recording's readers have at least a modest recording studio of some kind. And if you're in a band, you already have your talent pool ready to go. However, you may have a need for professional session players, either because not all of your band members are up to the task, or because you don't play with a band and need additional instruments on your tracks.
Organizing a demo derby is one way to save money on session players: A bunch of songwriters pool their resources and hire musicians for a preset period of time (usually 4-hour blocks).
Let's say that you and several songwriters want to add some saxophone or flute to a number of tracks. Most professional session saxophonists own tenor, alto, soprano saxes, and double on flute (and sometimes clarinet and even oboe). Given that, set up the mics, levels, and compression once, have the charts ready and run as many tracks as possible in the session. Since some instrumentalists are accustomed to charging by the song, be sure to work out the payment details in advance. Surprises on the session, especially regarding money, are never a good thing.
Many demo studios offer per-song pricing which includes all instrumentalists. Some studios may be able to set up demo-derby package pricing in 4- or 8-hour blocks so many writers can share the same instrumentalists on a number of songs.
Repeat chorus and fade
Art and commerce do mix. Trying to be competitive in the marketplace is not selling out. If you were to go into business for yourself, wouldn't you explore the competition and see how you could offer something better? Why then would you not want to treat your musical career and all that plays into it in the same dogged, determined, and calculated way?
Chances are that you'll come away from the critique process with a better understanding of the craft and mechanics of songwriting, and perhaps with some insight into how others are hearing your music. Go write a hit!
(Article Reprinted with Permission from Recording Magazine)
James Piekarski is a composer, songwriter, producer, and recording engineer. He's also a faculty member in The Department of Recording Industry at Middle Tennessee State University in Murfreesboro, TN.
For more information on the 19th Annual USA Songwriting Competition, go to: http://www.songwriting.net