Songwriting Tip: Rhyming
by Harriet Schock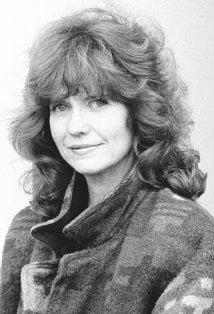 When it comes to rhyming, the opinions are varied. I grew up on the music my parents introduced me to. Rogers and Hart, Cole Porter…I bet we had every album Ella Fitzgerald ever did featuring the great songwriters of the American songbook. In these songs, craft was obvious but never got in the way. The lines were sung the way one would speak, the rhymes were perfect. "Perfect rhymes" is not a value judgment—it's a technical term. "Look and book," "letter and better." Not "look and pull," "letter and her."
Yes, years have passed, but still in musical theatre writing, the standard of the perfect rhyme is still upheld for the most part. I do remember hearing some wildly imperfect rhymes in some modern Broadway shows, which probably means that the rules are getting more lax. But I would not advise using near rhymes in a show any more than I would advise a person to be obscure in a lyric just because he can point to a hit song that wasn't clear. There are many reasons why something becomes a hit or goes to Broadway, for that matter. I don't think it's a good idea to emulate the weaknesses of the genre you're studying.
I recently met an interesting songwriter who was in a rock and roll band by day and came home and listened to Sondheim at night. He was in a band called "Christopher Cross." Warner Brothers decided to give the lead singer/composer the name of the band but the writer I'm talking about – Rob Meurer - helped create the band with Christopher and currently writes lyrics to Christopher's melodies. Rob also writes musical shows which are getting a lot of attention. You should simply Google him and read his lyrics. He's got all the edge of today as well as the craft that is in danger of disappearing.
Why shouldn't rhyming craft disappear, you might ask? Well, craft helps deliver emotional impact. In a song where you're attempting to have an effect on people, if you decide that "run" and "up" rhyme because they both have the same vowel sound, you may never understand why you just didn't connect with the listener quite enough. I know it's becoming fashionable in pop not to rhyme at all for fear of its sounding too "legit," "old school," "commercial," whatever. The problem is the music may be setting up a rhyme with a repeated rhythmic sequence in the melody. If the lyric doesn't rhyme, it just leaves us feeling...less. And you don't want your listeners to feel less, do you? They're depending on songwriters to help them feel more.
Harriet Schock wrote the words and music to the Grammy-nominated #1 hit for Helen Reddy, "Ain't No Way To Treat A Lady" plus many songs for other artists, TV shows and films. She co-wrote the theme for "Jakers! The Adventures of Piggley Winks," currently showing in 30 countries. She and her band were featured in Henry Jaglom's film "Irene In Time" performing 4 of Harriet's songs. She also scored three other Jaglom films starred in "Just 45 Minutes from Broadway." Jaglom's current film, "The M Word," features Harriet's song "Bein' a Girl," performed on camera at the end of the film. Harriet is in the process of writing the songs for "Last of the Bad Girls," a musical with book by Diane Ladd. Karen Black wrote the play, "Missouri Waltz," around five of Harriet's songs, which ran for 6 weeks at the Blank Theatre in Hollywood as well as in Macon, Georgia. In 2007, Los Angeles Women In Music honored Harriet with their Career Achievement and Industry Contribution award. Harriet teaches songwriting privately, in classes and she teaches a popular online course by private email. For her performance schedule, list of credits and samples of her work or information on her book (Becoming Remarkable, for Songwriters and Those Who Love Songs), her songwriting classes and consultation, go to: www.harrietschock.com.
For more information on USA Songwriting Competition, go to: http://www.songwriting.net