by Ralph Murphy
Hit songwriter Ralph Murphy talks about songwriting in Nashville and what it takes to create a song demo for that market.
Every time a songwriter (or songwriters) finishes a song, the inevitable question comes up: How should this piece of work be demoed? Let's start by defining what we are taking about. Demo is short for "demonstration," which Webster's Dictionary tells us means "an explanation by example, a practical showing of how something works or is used."
So, step back from your song and take a long, hard look at it. What are its strong points, and what is the simplest, most eloquent way to show it off, i.e. to demo it?
Start Simply
Start with a simple guitar/vocal presentation and apply some logic. If you feel that simple will be enough, then fine. But make sure the guitar playing is excellent, the vocal is solid and well performed (by solid, I mean in tune and in character with the song), and the basic quality of the recording is good -- no pops or hiss or dropouts.
Embellish When Necessary
If the major part of the song is a big chorus, add a harmony part and perhaps a piano. If it's up-tempo and rhythmic, add an electric guitar and maybe some percussion. Now, there are songs that are great vehicles for records, but need a full demo to show them off. So, take out that second mortgage!
Look the Part
And finally, aside from clear labeling (the title, your name, telephone number, address, and the copyright notice) and a neatly typed lyric sheet (in upper-case letters), use a good quality CD (or mp3) when you pitch your song. Don't put a million dollar dream on a ten-cent recording.
Your song is copyrighted for your lifetime plus 50 years, so remember for at least 50 years, the demo you make today will be the only representation of how you really intended your song to be dressed. Make sure it's dressed for success.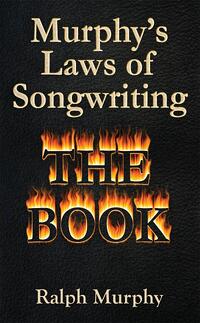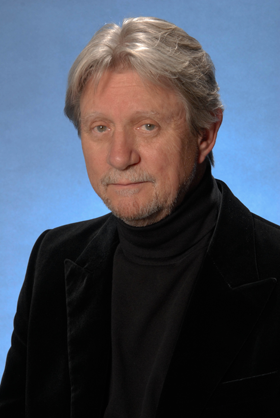 Ralph Murphy, hit songwriter and expert, has been successful for five decades. He wrote huge hit songs such as Crystal Gayle's "Talking in Your Sleep" and "Half the Way". Consistently charting songs in an ever-changing musical environment makes him a member of that very small group of professionals who make a living ding what they love to do. Add to that the platinum records as a producer, his success as the publisher and co-owner of the extremely successful Picalic Group of Companies and you see a pattern of achievement based on more than luck. Achieving "hit writer" status has always been a formidable goal for any songwriter. *His new book Murphy's Laws of Songwriting "The Book" arms the songwriter for success by demystifying the process and opening the door to serious professional songwriting. Hall of fame songwriter Paul Williams said in his review of the book "If there was a hit songwriters secret handshake "Da Murphy" would probably have included it. To buy his book, please click here: http://www.songwriting.net/ralph-murphy-book
To enter the 20th Annnual USA Songwriting Competition, click here: http://www.songwriting.net/enter