Hit Songwriter Ken Hirsch Talks About Songwriting, interviewed by Kiran Michaels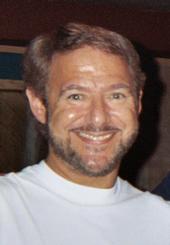 Ken Hirsch won First Prize in the Pop category of the 15th Annual USA Songwriting Competition as well as the Overall Second Prize with the song he wrote "Is That So Bad", co-written with Rosie Casey, Peter Roberts and Hillary Podell. He has also written the numerous hit songs such as "I've Never Been To Me" by Charlene and top 40 hit song "Two Less Lonely People In The World" by Air Supply. His songs have been recorded by legends in the music business. He talks to Kiran Michaels about how he writes songs and how he gets inspiration for it.

1. You have written with the top names in the business today such as Hal David ("Raindrops Keep Fallin' on My Head", "This Guy's in Love with You"), Gerry Goffin ("Will You Love Me Tomorrow"), Paul Williams ("Evergreen"), Howard Greenfield ("Breaking Up Is Hard to Do"), Ron Miller ("I've Never Been To Me" & "Touch Me in the Morning') and have written songs that have been recorded by the the biggest names: Barbara Streisand, Celine Dion, Ray Charles, Stevie Wonder, Air Supply, etc. Can you describe how you write a song?
In my case, with most of the above co-writers, I created a complete melody first (which is always subject to change and molding)and then played it for them either live or on tape. Most of these co-writers like to be inspired by a melody and rarely just write a freestanding lyric. With Howie Greenfield, "Two Less Lonely People In The World" started as a title he had come up with from his personal book of titles and lyric fragments. However, there have been just as many co-writes that happen simultaneously in the room which brings a whole other type of energy to the process. On rare occasions I am given a partial/completed lyric or a lyric idea. All three procedures are viable as long as the results work. Every other blue moon I write both music and lyrics and thus avoid any creative conflicts and sharing of royalties!


2. Hal David, Gerry Goffin and Howard Greenfield sounded like the people from the Brill Building. Did you ever write songs at the famed Brill building?

No, when I was hitting the streets in 1970, it was kind of the end of the Brill building era but a publisher I played my songs for in the building connected me with Doc Pomus ("Save The Last Dance For Me", "This Magic Moment"), one of the most famous of the Brill Building writers, who became my partner and mentor.


3. How do you get ideas for creating a melody?
Other than seeing what bills need to be paid, usually an interesting set of intervals or chord progression can get the juices flowing.


4. Who is your favorite songwriter, music wise? What did you learn from him/her?
In Pop it would have to be Burt Bacharach and Carol King. Burt's sophistication combined with his innate soulfulness and Carol's ability to write hooks with a soulful energy are masterful. They write melodies that are both accessible and unpredictable. Then there's everyone else from Irving Berlin to Richard Rogers to Jule Styne to McCartney/Lennon to James Taylor to Ashford & Simpson, etc.


5. Who is your favorite songwriter, lyric wise?
I've been fortunate to write with some of the best so they all fall into that category. I personally like lyrics that aren't too obscure, can be easily grasped or tell a great story. Everyone from Sammy Cahn to Marty Panzer to so many of the country writers who really are wordsmiths of the first order.


6. How did you write your winning song? Did the melody come first or the lyrics or background music?
Our song "Is That So Bad" (co-written with Rosie Casey, Peter Roberts and Hillary Podell) actually started with a track that Peter was working on. I added most of the melody and Rosie and Hillary, an artist we were working with, created the lyric. It was loosely based on Hillary's own experience and then fleshed out by Rosie. A fortunate confluence of events! The final demo was produced by Smidi Smith and sung by Windy Wagner, so it's had quite a journey - so far!


7. The top 3 winners this past year were all collaborations. Is collaboration in Songwriting important these days?
It is and it isn't. It depends on your strengths and ability to work with others. But collaborations generally bring a lot of energy and ideas to the table that you necessarily wouldn't have come up with yourself.


8. Can you describe the collaboration with other writers and producers?
If everyone is pulling in the same direction it can be inspiring. It helps if everyone can put their egos aside and concentrate on the work. It's always a gamble, certain collaborators pull things out of you that you did not foresee. It sometimes puts you into a different zone than what you're comfortable with but that can have positive results. I've been writing a musical "An Officer and a Gentleman" with Robin Lerner ("This Kiss") and although we've never collaborated before we're both bringing different sensibilities to the project and it seems to be melding really well. So the crapshoot this time is paying off!


9. What advice would you give to up-and-coming songwriters out there?
It's all been said a million times but try to go with your gut and try not to compromise too much. Having said that, try to be as objective as you can. Don't fall in love with everything you write, many of the times it can be improved. Don't be reluctant to give up on an idea if it's not working. I try to separate myself from the writing and put myself in the place of the audience and imagine if I would enjoy listening to this song or if it moves me. And it helps to have a very thick skin, never take the rejections personally - as hard as they may be to accept, there might be a fairy tale ending just around the corner. And always keep the tape recorder running!

Ken will be performing his winning song along with a medley of his hit songs "I've Never Been To Me", "Two Less Only People In The World", etc at USA Songwriting Competition's showcase at Bluebird Cafe on May 5th.