Strategies For A Successful Career In Songwriting
By Sara Light
Before landing my first staff writing deal and major label cut, I served as the membership director of the Nashville Songwriters Association International (NSAI). Over the course of four years I worked with, talked to and counseled new and aspiring songwriters and I began to recognize certain similarities between those songwriters who continually realized their goals and those who didn't. As I watched people move to town, leave town, reach goals or give-up, I learned some important strategies to achieving long-term success as a songwriter.
Strategy 1: Find your team
From the day we make the decision to pursue our dream of becoming a professional songwriter we're beginning a long and often frustrating journey. Like Dorothy on her way to Oz, we need help reaching our destination. At first, our family and friends may be the ones to give us the emotional support we need to keep going. Eventually, however, we must expand our team of supporters to include industry professionals who can keep us moving in the right direction. Performing Rights Organization representatives (in the US: ASCAP, BMI, SESAC, in Canada: SOCAN, in the UK: ALCS), publishers, professional songwriters, producers and even major label recording artists, all may eventually become part of our team. Attending songwriting workshops given by local, national and international songwriting organizations is one way to start. You never know if the unknown guy you bump into today might be the Garth Brooks of tomorrow. Just a few of the hit songwriters and artists who have attended songwriting workshops include Mark D. Sanders ("I Hope You Dance"), Mike Reid ("I Can't Make You Love Me"), Carolyn Dawn Johnson ("I Don't Want You To Go") and Dianne Warren ("How Do I Live"). By continually improving our songwriting craft and expanding our knowledge of the industry, we let our potential team know that we're serious and motivated. In addition, by having the patience to form honest relationships and showing appreciation when someone helps us, we earn the trust and respect that we need to add members to our team little by little. Rarely is success achieved overnight. It usually takes years of hard work and persistence. Take for example, Mariah Carey and Luther Vandross who were both given a helping hand by the artists for whom they had been singing backup. Trisha Yearwood, Garth Brooks and Vince Gill made contacts by singing demos while looking for their label deals. Luckily, we don't need everybody in town to like our songs, but we do need a strong team who does.
Strategy 2: Stay Focused
Most of the aspiring songwriters I've met actually begin with some kind of plan. For some, it is to take frequent trips from their hometown to a major music center in order to write and establish relationships. For example, Northern California songwriter, Steve Seskin ("Don't Laugh At Me"), and up-state NY songwriter, Hugh Prestwood ("The Song Remembers When"), both have had great success writing for the Nashville market. However, one thing most "out-of-town" writers would probably tell you is that making and maintaining contacts from a distance takes an incredible commitment of time, money and energy. For other songwriters, the plan is to move to a major music center and find an alternate means of income until the ship carrying their hit song comes in. Don Schlitz ("The Gambler") tells the story of how he wrote songs while working as a computer operator at night. Garth Brooks had a variety of jobs when he moved to Nashville, including selling boots.
Strategy 3: Set Goals
Even if we're living in a major music center, it's easy to get sidetracked or discouraged if things aren't happening as quickly as we might have hoped. Organization and goal setting are key ingredients to persevering and moving forward on our journey. In his book, Life Is A Contact Sport (William Morrow and Company, Inc., 1994), manager Ken Kragen, whose past and present client roster includes Lionel Richie, Kenny Rogers, Travis Tritt and Trisha Yearwood, discusses how using a step-by-step approach has made him and his clients successful. Instead of looking at a desired outcome as an overwhelming task, Kragen sets smaller goals. He helps his clients create a road map beginning from where they are and the steps they need to accomplish to reach their ultimate goal. By reaching intermediate goals along the way, the payoff is constant and the journey is satisfying. I followed Kragen's advice and over the years some of the goals I set for myself and reached included: I will take guitar lessons; I will host a show at the Bluebird Café in Nashville; I will get meetings with five music publishers this month; I will write everyday; I will save enough money to demo ten songs this year; I will get a major artist cut.
Strategy 4: Take chances
In an industry as competitive as this one, we cannot afford to let our fears of failure hold us back. To "take a chance" means something different for everyone. We all have different strengths and weaknesses and different "comfort zones." What might feel like a risk to one person, might be a piece of cake to another. But, as my favorite T-shirt says, "you miss 100% of the shots you don't take." I've been told that Jodee Messina walked right up to the head of Curb Records, Mike Curb, and told him that he needed a redhead on the label. If she hadn't done that, who knows if today she'd have several number one singles and a platinum album. So keep in mind that if you're not writing a song today, someone else is. If you're not calling a certain publisher, someone else is. If you're not booking a gig - well, you get the point. If we never step outside of what feels comfortable to us we can't learn the skills we need to succeed. We must be willing to accept possible rejection or failure and keep going in spite of it. A good example of this kind of perspective and persistence is exemplified by what Thomas Edison said to his wife while watching his laboratory burn down - "that's a good way to get rid of all those mistakes I was making in there."
You've already taken a huge step, just by allowing yourself to pursue your dream. It's not always an easy thing to do, but don't let yourself give up too easily. You can do it!
--Sara
Short Bio: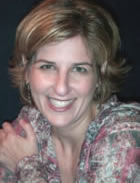 Sara Light is a Tony-Award nominated, hit songwriter and co-founder of www.SongU.com. SongU.com provides multi-level song writing courses developed by award-winning songwriters, song feedback, mentoring, one-on-one song coaching, co-writing, unscreened pitching opportunities and more. For more information on the USA Songwriting Competition, please go tp: http://www.songwriting.net