Five Songwriting Habits You Should Drop Today
by Jessica Brandon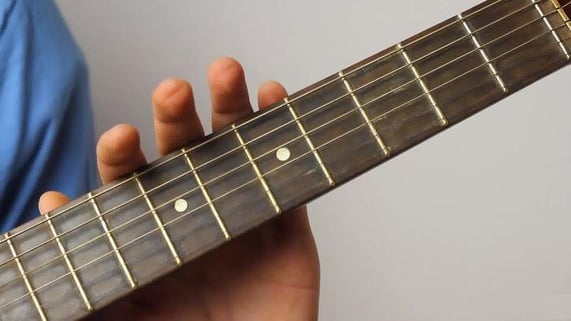 If you are spending hours working on writing songs and not getting the results you want, you may have a "songwriting habit" or two that needs dropped.

Here are five habits to ditch that will help you grow your songwriting —not to mention reduce the amount of time you spend on you getting your songs cut by music artists.

1. Churning and burning. Yes, you want to have your songs cut by major music artists, and perhaps even yourself as a singer-songwriter act, but if you are only focused on writing new songs without paying attention to existing your existing songs, you are wasting a lot of time and energy and leaving a whole lot of lessons learnt on the table. If you have a system in place for writing songs but it is not working – if your songs are going nowhere and you are dissatisfied with your songwriting career or singer-songwriter career, maybe you may want to think "outside the box".

2. Getting leads on Major Artists Seeking New Songs without having appropriate songs. Getting a bunch of new leads can give your ego a huge boost, but only if you have great songs that your leads want. If you have leads with no immediate songs to provide for them, or are randomly following up, you are not only wasting time, money and effort, but you could be leaving a bad impression.

3. Chasing A&R. I've seen it time and time again. You get a hot lead to an A&R at some record label or music publisher and you keep chasing after him while neglecting to have great songs in place that will continually attract your ideal music publisher to you. Stop chasing, start attracting.

4. Doing the same thing. If you aren't getting the results you want—if you aren't living your dream life—maybe it's time to look at doing things differently. Too many songwriters look at what their competitor songwriters are doing and think they should be doing the same thing. But that doesn't make sense if you aren't where you want to be.

Maybe it's time to do the opposite of what everyone in the music industry is doing and start doing what works.

5. Going it alone. Look, I get it. Working alone can be great. You can do things your way. You don't have to listen to what anyone else thinks. You feel really good when you succeed because it's all you.

However, we are so fortunate to have so many resources available that can help with virtually any situation, why would you go it alone? Plus having someone to collaborate with you and give you feedback and help guide you means you will get there easier and faster. Say if you are great in writing music but suck in writing lyrics, find a lyricist who can help you with the lyrics. Rememebr that Elton John was unable to write a hit song without his lyricist Bernie Taupin.
Also, all the winning songs of the USA Songwriting Competition for the past three years were all multi-way collaborations. If you take a look at the Billboard Hot 100 Charts, you will see that most of the songs on the Top 10 are all multi-way collaborations. Last year's Grammy song of the year "Stay With Me" was written by Sam Smith, James Napier and William Phillips, with Tom Petty and Jeff Lynne receiving co-writer credits due to the song's similarity to Petty's single "I Won't Back Down" after a legal settlement.

By IMMEDIATELY dumping things that aren't working, you'll have the opportunity and time to apply strategies to your songwriting that do work. Who knows? Maybe you will be the next person to tell me that your big breakthrough came as a result of getting rid of something that wasn't giving you the results you wanted.

To enter the 21st Annual USA Songwriting Competition, go to: http://www.songwriting.net