by Georgia Carter for Music Gateway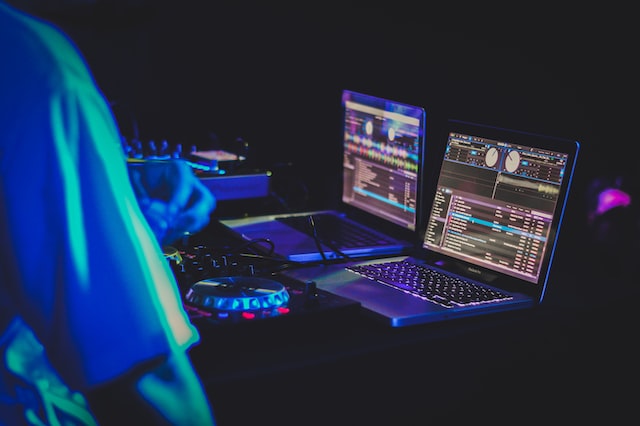 There are certain ways that you will increase your chance of success and being discovered in the music industry. One of them is getting your music played on the likes of a DSP. How do you get your song on a playlist or how do I get playlisted on Spotify for example? We have the answers and it isn't as hard a path to take as you think. It does take time and effort, but if you want your audience to listen to your music and stick around, then you have to put in the work. Let's delve in a little further and see what you need to do as a new artist to get music on playlists.
1.
Release Your Music Online
You need to have music to release online and once you have done this, you are in the position to work with a music distributor. It sounds obvious to release your music first, but you need to have some exposure first before you start pitching your music for playlists. The distributors will then release it onto streaming platforms like Spotify, Apple Music, Deezer and Tidal, as well as digital music stores, like Amazon and iTunes. Once available on these platforms, the royalties can start rolling in as your music is downloaded, streamed and bought. Music Gateway offers this service, and we offer services so you can submit music which can be included in one of Spotify's playlists.
2.
Spotify For Artists Account
So, if you have music being released, then you need to ensure that you have a Spotify For Artists account. All you need to do is link your Spotify artist profile to Spotify for Artists.
You will then be able to pitch your music directly onto playlists on Spotify.
You can do this by either going to the 'Home' tab at the top of your Spotify for Artists dashboard and choosing 'Pitch a song to our editors' or secondly find the 'Music' tab at the top of your Spotify for Artists dashboard and choose 'Upcoming' and then 'Pitch a song'.
You will then be able to choose which track you would like to submit, and you need to fill in some artist info, such as; where you are from, the genres of the song, the title and when it will be released etc. These are all pretty standard questions to be asked.
You want to get your music heard & grow your audience, so using a company like Music Gateway which works directly with independent Spotify music curators worldwide, they carefully plan each campaign to deliver success and maximize your results in terms of getting music on playlists.
Once you have submitted your music, Spotify sends a confirmation email to the address associated with your account to say that your placement has been accepted. Remember, you can only pitch music that hasn't been released yet. You need to give yourself enough time between pitching and releasing a track. So in essence, you want to be uploading & submitting your tracks to playlists weeks in advance of your release date.
3.
Create Your Spotify Profile
Keep this artist profile up to date, with all your artist info, such as; a bio, tour dates and links to your socials & website. The more present this artist profile is, the more playlist curators will take you seriously and it is a very easy process to keep up to date when you have all the basics filled out. You also need to be verified as an artist on Spotify.
4.
Submit Your Music To Independent Curators
It is not just about submitting your music to the big leagues like Spotify and Apple music. There are plenty of smaller, more independent sites that will play your music and if you can get your music playlisted on their platform, this is just as much of a win in our books.
You need to find playlists that match the style of your music. Again, this sounds obvious but put the time into researching the style, tone etc. of a playlist and see if your music could be included.
You should be able to find the contact information for the curator by which to get in touch with them. Once you have a name and an email address, then you can pitch them your music to include in their playlist. Make sure you create a professional pitch and focus on the reasons why your music should be added to their playlist.
There should be a link to the track which is easy to access so the curator can decide whether or not they will include your songs on the playlist.
5.
Grow Your Online Presence
So you have a presence online, but how exactly do you enhance this and grow your fanbase? Ask yourself, how visible you are prepared to be, how well you communicate with your fanbase and relate to them and of course what makes you authentic as an artist, so what can you bring to the table?
By being visible people find you online and you bring them right to you. This can happen in a number of ways and especially in terms of online music marketing - which if I'm honest is where most of it will take place, you can engage with people on various platforms. Music influencer marketing is the best way to showcase your talent and so your music is undoubtedly going to be listened to. It is vital for you to showcase who you are as a brand and as a person.
Currently, audiences are online much more and want to engage with others on platforms such as Facebook, TikTok, Instagram, YouTube etc. So you have to make your mark by being as visible as you can on these, as this way you can increase followers and then build your fanbase. You can't just expect people to know about you, you have to lead them towards you and fully engage with them, so they listen to your music. In terms of social media, marketing your music is key to being successful in this industry as an artist. Music Gateway can take you through a social media music marketing strategy. This way you can grow in terms of artist development.
If you want to sustain a music industry marketing campaign, then you could also try writing blogs or producing a podcast as it is just another way to reach your audience.
6.
Discover Weekly & Release Radar
These are the top Spotify playlists and have the biggest audiences by far, so if you want to get your music playlisted, then listen up.
Firstly, they are curated by algorithms, and they will be curated independently to every Spotify listener - clever right? They generate the largest streams on the platform, even more than self-curated playlists, so if you want to grow your online audience, this is the avenue you need to go down.
Release New Music Regularly - the more music you have on Spotify, then the better the chance of the algorithm choosing your music to add to the playlists. But remember performing live, social media presence and email marketing still need to have considerable value in terms of your career at the same time.
Discover Weekly - this will be generated every Monday morning for every Spotify user based on the algorithm. It will be based on a taste map, which offers songs that they haven't listened to before, but these are based on the type of music they usually like to listen to. Make sure you are added to other playlists and I have suggested before, this can either be done using a distributor or by reaching out to the curator directly. If you think about it, the more exposure you receive, the more your music is played and the larger fan base you will then expand upon.
Discover Weekly uses data from every playlist that exists on the platform, so you need to ensure that your music is featured on the DSP. Even if it is a playlist that doesn't have as many followers, the Spotify algorithm will pick it up, because it will match the genre of music for one listener. For instance, if you listen to two different songs that are in a similar genre, the algorithm will suggest a song that will complement both and it will be one that you haven't heard of. It is an extremely intelligent way of suggesting music for Spotify listeners.
You need to be aware in terms of your audience, of streaming numbers, listen times, skip rates, track saves, whether they add it to their own playlists or if they share your music to socials. They do play an integral role in the Discover Weekly playlists.
Release Radar - the format of this is slightly different, as it shows the listener up to 2 hours of new releases from artists that they have already listened to. Do you see the subtle difference here? Therefore, you need fans on Spotify, and you can only get those fans by creating an online presence and making sure that people know who you are. As an emerging artist, it can take time, but with a large social media presence and also nailing those live performances, this will all help you generate a larger audience on the DSPs as well.
Your music will only appear on Release Radar on those people's accounts who follow you, so you can do this by asking people to follow you on social media, at gigs etc, and then your music will pop up on their release radar when they have engaged with you on the platform.
7.
Off-Platform Content
This may sound obvious, but if you bring in listeners from other platforms to the DSP where your music is being distributed, then this will ultimately bring in more listeners to that platform. You can do this from your website, or social media platforms and it will work in your favor in terms of algorithms. You can share on other platforms when you are featured on a playlist as this will then gain more traction, and tag the curator of the playlist too. This will help build that relationship you have.
8.
Keep Going & Do Not Give Up!
Promoting your music I know can be a tricky and arduous business, but at the end of the day, that is exactly what it is - a business. Once you have re-jigged your mindset to think like this and you know you are creating the best music, then you are onto a winner. I would suggest finding a really supportive music management company to guide you through your career and you will be performing live to sold out shows in no time.
Remember, what can you offer your fanbase and where can you do this? There is a multitude of platforms now where an artist can perform, but as long as you stay true to who you are as an artist, and keep going, then you will succeed.
Closing Thoughts
We have given you a brief insight today into how to get your music playlisted and I hope now you are a pro. I hope you have found these tips helpful as you find your way in the music industry. Consider where you would like your music to be played and create a visible online presence so you have the followers to actually listen to your music once it has been added to a playlist. Then the rest is history!
Global Music Promotion specialist Music Gateway is the Sponsor of the 28th Annual USA Songwriting Competition. Get a chance to win a 1-year subscription to their Game Changer package when you enter.
https://www.musicgateway.com/music-promotion
For information on the 28th Annual USA Songwriting Competition, go to: https://www.songwriting.net