Inside the Record Breaking Hit "Old Town Road"
by Karen Randle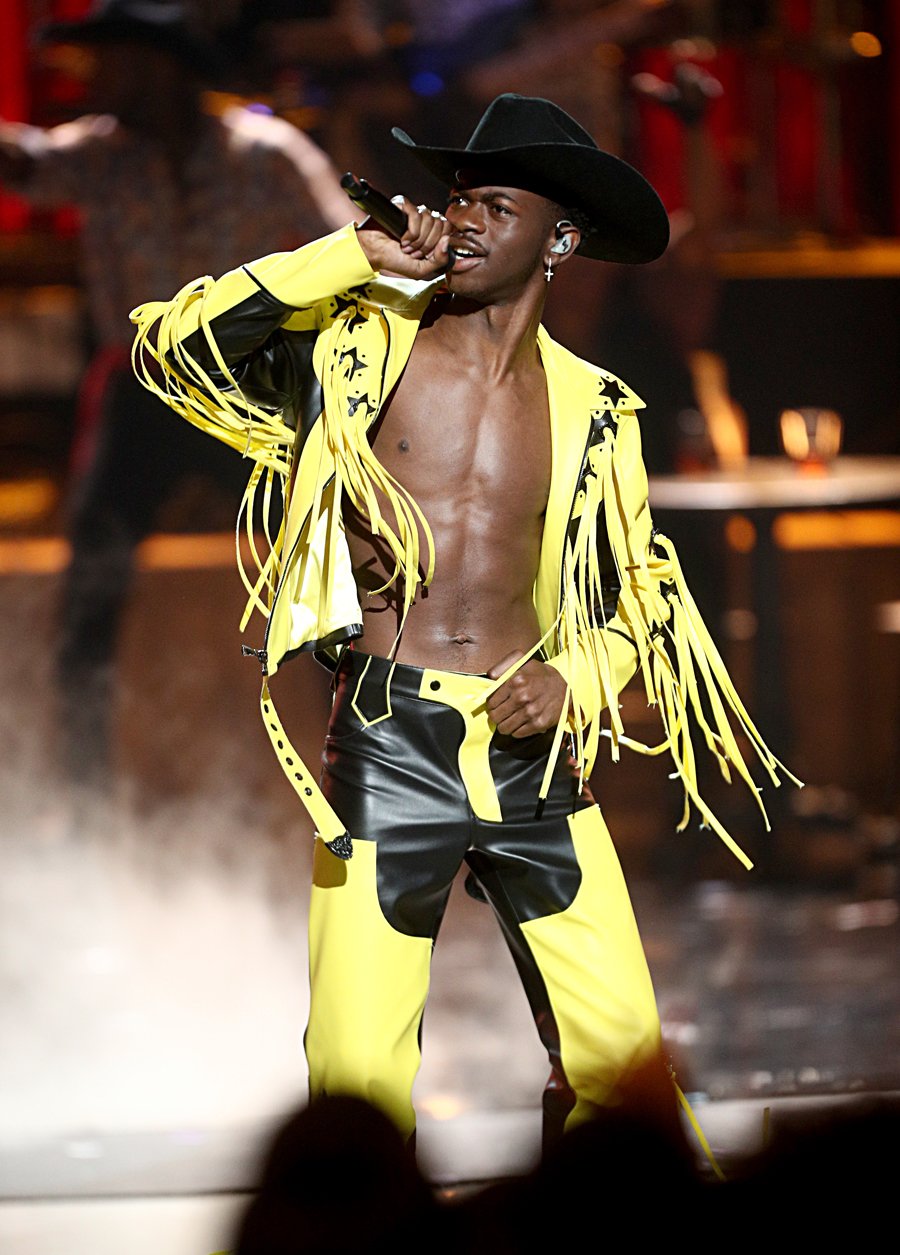 No one in the music industry saw Lil Nas X coming. 'Old Town Road' defied a long trend in hit music in an era where hits are made by big-name writers and producers, as it hit the charts as an indie artist, shocking everyone. Lil Nas X did not use any big-name songwriter or producer such as Max Martin. It all started when Lil Nas X went online to purchase the background track for a mere $30!
The 'Old Town Road' background music (or what we called in the industry the "beats") Lil Nas X used only cost $30.00 off of a music licensing website called BeatStars? Even the producer of the background music - YoungKio didn't know the song was purchased by Lil Nas X until he saw it in an Instagram meme in December 2018. The track contained a sample of Nine Inch Nails' "34 Ghosts IV."
This was how Lil Nas X Reacts to 'Old Town Road' Breaking Billboard Hot 100 Chart Record: 'This Song Has Changed My Life'.
The "Trap" genre song incorporates country elements. Trap music is a style of hip hop music that was developed in the late 1990s to early 2000s in the Southern United States. The largest influences of Trap come from Atlanta, Georgia and Miami-Dade, Florida. Rap and country crossovers are nothing new; St. Louis rapper Nelly blended elements of country music in his songs back in the early 2000s, including hooking up with Nashville star Tim McGraw for "Over and Over."
BeatStars is a digital marketplace where producers and artists are able to link up without ever getting into a studio together. Artists can pay a bargain-rate fee to download a beat, leaving it open to other artists to use as well, as Lil Nas X did. If they shell out a little more, they can get an exclusive license. Lil Nas X was just another customer. The majority of the time, the artist and the producer never meet each other.
Beatstars members pay a monthly user fee but they keep 100% of their sales revenue. And instead of having to wait for royalty statements, they get paid instantly and can license the same beat to multiple artists, the company said.
Lil Nas X said: "I went looking for beats on YouTube...when suddenly I came across a country-trap sounding masterpiece," he wrote, "I immediately knew I would make something special out of it."
"Old Town Road" was released independently as a single on December 3, 2018, during the rise of the "Yeehaw Agenda" meme, a movement appropriating cowboy fashion and culture.
The record breaking hit song credits these songwriters: Lil Nas X (also known as Montero Hill), YoungKio (the producer of the background track, also known as Kiowa Roukema), Trent Reznor (from Nine Inch Nails), Atticus Ross (producer of Nine Inch Nails), Billy Ray Cyrus, and Jocelyn Donald (professional songwriter who helped Billy with his verses).
The song gained traction in late December 2018 after becoming the "Yeehaw Challenge" meme on TikTok, where users created short videos set to the song. The challenge is credited with launching the song to debut at number 83 on the Billboard Hot 100 Charts. Yes, he hit the charts without getting signed a record label, an incredible feat for a debut music artist.
On March 22, 2019, the success of the song allowed Lil Nas X to sign to Columbia Records, which now distributes the single.
However, "Old Town Road" was embroiled in controversy before the end of March. Besides the Billboard Hot 100 list, the cross-genre song made it to both the Hot Country and Hot R&B/Hip-Hop lists. But Billboard quietly removed the song from its hot country rankings, and claimed that "Old Town Road" should have never made it there in the first place because "it does not embrace enough elements of today's country music to chart in its current version."
In the United States, the original version of "Old Town Road" ascended to number one on the Billboard Hot 100 in the week ending April 13, 2019; at one minute and fifty-three seconds in length, it became the shortest number-one single since "I'm Henry VIII, I Am" by Herman's Hermits in 1965 and the fifth-shortest in the history of the chart.
Turn on the radio today, and you're likely to hear "Old Town Road."
The song by 20-year old rapper Lil Nas X featuring country superstar Billy Ray Cyrus fuses elements of both genres, and it has catapulted to the top of the charts since its release in April.
"Old Town Road (Remix)", featuring American country singer Billy Ray Cyrus, was the first official remix of "Old Town Road" to be released. It was released on April 5, 2019 by Columbia Records. The remix was recorded in support of "Old Town Road" being recognized as a country song. The remix was eventually included alongside the original on Lil Nas X's debut EP, 7.
In December 2018, a day after the original version's release, Lil Nas X tweeted out that he wanted Cyrus on the song. Columbia Records executive Ron Perry reached out to Cyrus' wife Tish Cyrus saying that he would love if Cyrus were to hear "Old Town Road". Cyrus first heard the song over coffee on March 16, 2019 when Tish played it to him.
Cyrus responded to Lil Nas X's comments by stating that he loved the original version the first time he heard it. Cyrus also mentioned that he related to the song the first time he heard it, connecting the "old town road" to the Old Town Bridge in Argillite, Kentucky that he used to play on as a kid.
With 19 weeks at No. 1 on Billboard's Hot 100 chart, "Old Town Road" pulls ahead of an elite group of songs that held the record for the longest reign on top. The 2017 Latin sensation "Despacito" by Luis Fonsi, Daddy Yankee and Justin Bieber and "One Sweet Day" released by Mariah Carey and Boyz II Men in 1995 previously shared the record at 16 weeks, according to Billboard magazine. This is an amazing fest coming from a debut single from a debut artist.
This also means Lil Nas X holds the debut single with most weeks at number 1 on the Billboard Hot 100 Charts, at 19 weeks. Which was the previous holder? It was Debby Boone's "You Light Up My Life", which spent 10 weeks at #1 in 1977 (a record at that time).
This genre bending song also hit on Billboard's Country Charts as well (before getting removed for not sounding "Country" enough") as R&B/Hip-Hop Songs Charts.
For information on USA Songwriting Competition, go to: https://www.songwriting.net