by Pat Pattison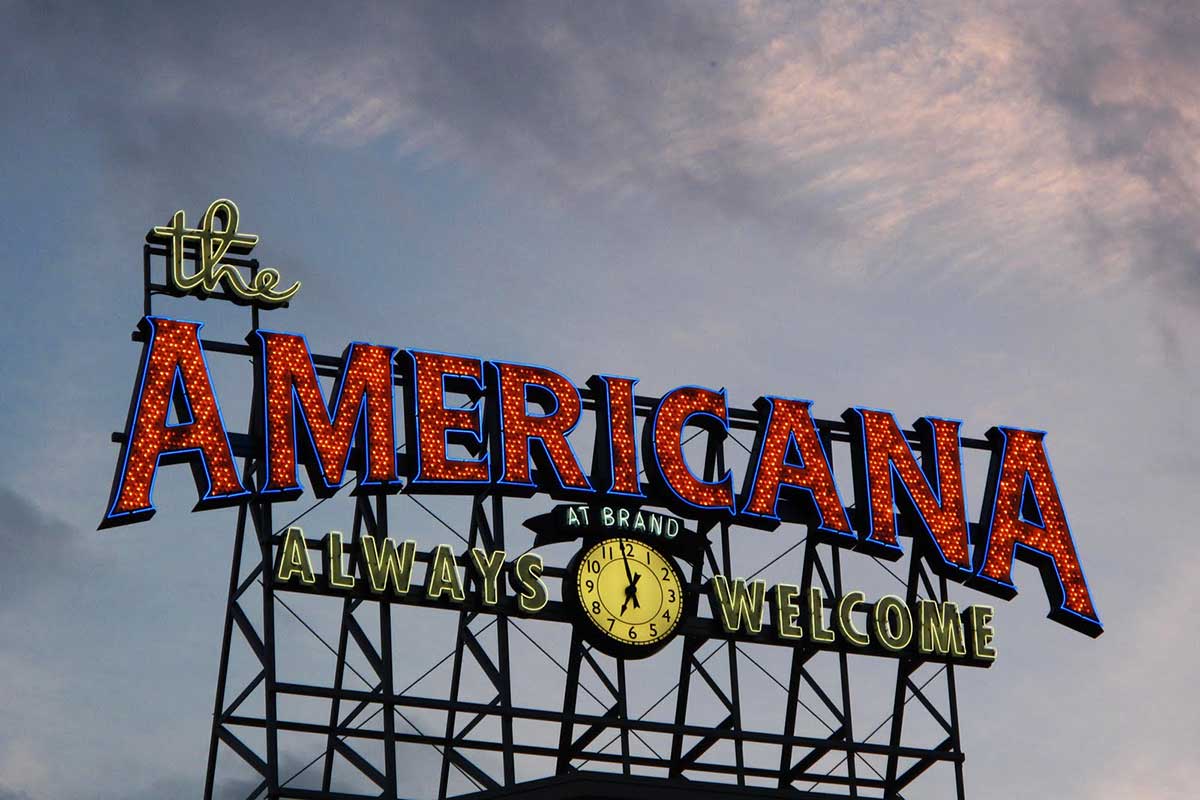 Over twenty years ago Gillian Welch released her seminal Revival into what can only be called uncharted territory. Almo Sounds, her label with Herb Alpert and Jerry Moss, was hoping for a country album, ala Patsy Cline, since that was a charted territory in Billboard Magazine. They had high hopes that "Paper Wings" would be the first single released to country radio, but its David Lynch feel and Jay Joyce's especially esoteric guitar solo pretty quickly put country in the rearview mirror. The entire album was that way: an amalgam of folk, rock, alt-country and bluegrass, later to become known as Americana.
Americana in now charted territory in Billboard, thanks in part to Gillian Welch, David Rawlings and T Bone Burnett's insistence on remaining true to their vision of what Gillian Welch music should be. They opened the way for many artists to follow, reflected currently in the work of Jason Isbell, among others.
Americana continues the traditions of its parents and grandparents. It tells stories in the dialects of its characters. Its characters are real, and they, for the most part, are smart and relatively self-aware. There are fewer "ain't-sayers" here than in country and country's step-child, Southern Rock. Its images are vivid and specific and, at its best, cliché free. Most important, it keeps us involved in the forward progression of the story. Not the easiest thing to accomplish.
The song form of much Americana is verse/chorus and, though there is occasional bridgework, it relies more on its roots in bluegrass as a two-function journey, eschewing bridges for instrumental solos over the same chord patterns. Assuming that the choruses repeat mostly the same way, there's a challenge keeping the story moving while repeating what you just said eight or sixteen bars earlier, UNLESS you find a way to make the chorus mean more each time you repeat it. If you can accomplish that task, using the intervening material to refract a different light on each chorus, the forward motion continues and you still have a memorable, sing-along section.
Revival is a clinic on the productive use of repetition. Look for example, at the evolution of the chorus in Gillian and David's One More Dollar:
A long time ago I left my home
For a job in the fruit trees
But I missed those hills with the windy pines
For their song seemed to suit me
So I sent my wages to my home
Said we'd soon be together
For the next good crop would pay my way
And I would come home forever
One more dime to show for my day
One more dollar and I'm on my way
When I reach those hills, boys
I'll never roam
One more dollar and I'm going home
At this point in the story the chances of getting another dollar and going home seem reasonable, or at least without much impediment. Then, a shift:
No work said the boss at the bunkhouse door
There's a freeze on the branches
So when the dice came out at the bar downtown
I rolled and I took my chances
One more dime to show for my day
One more dollar and I'm on my way
When I reach those hills, boys
I'll never roam
One more dollar and I'm going home
Now chances are fading with each roll of the dice, and you can feel hope diminishing as the chorus floats by – something you didn't feel the first time you heard it.
And finally, watch the last chorus sink into bleakness after this wonderful turn:
A long time ago I left my home
Just a boy passing twenty
Could you spare a coin and a Christian prayer
For my luck has turned against me
One more dime to show for my day
One more dollar and I'm on my way
When I reach those hills, boys
I'll never roam
One more dollar and I'm going home
One more dollar
Boys I'm going home
No chance now.
Look also at Gillian's Annabelle, Pass You By and Tear My Stillhouse Down, how she turns the prism each time, with each elegant verse shining a deeper light on the repeated choruses.
Jason Isbell accomplishes the same storytelling magic in his Elephant, a story laced with fresh images that unveil a darker and darker picture each time the transformed chorus appears with its consistent refrain,
try to ignore the elephant somehow
Somehow
gathering new light each time it comes around.
She said Andy you're better than your past,
winked at me and drained her glass,
cross-legged on the barstool, like nobody sits anymore.
She said Andy you're taking me home,
but I knew she planned to sleep alone.
I'd carry her to bed and sweep up the hair from the floor
If I had fucked her before she got sick
I'd never hear the end of it
she don't have the spirit for that now
We just drink our drinks and laugh out loud,
bitch about the weekend crowd,
and try to ignore the elephant somehow
somehow
At this point, you have only the barest hint of what the Elephant might be, and that is deflected by his use of the definite article in
…sweep up the hair from the floor
rather than her hair. He uses the cliché "the elephant in the room" but makes it fresh by avoiding the whole phrase, simply nodding in its direction. It seems bigger that way. Then of course, the elephant becomes clearer:
She said Andy you crack me up,
Seagrams in a coffee cup,
sharecropper eyes and her hair almost all gone.
When she was drunk she made cancer jokes,
made up her own doctor's notes,
surrounded by her family, I saw that she was dying alone.
I'd sing her classic country songs
and she'd get high and sing along.
She don't have the voice to sing with now
We'd burn these joints in effigy,
cry about what we used to be,
and try to ignore the elephant somehow
Somehow
With cancer jokes, you see where the hair on the floor came from. The Elephant grows larger…
So where can the story go from here? Then, the final flash of insight:
I buried her a thousand times,
giving up my place in line,
but I don't give a damn about that now
There's one thing that's real clear to me,
no one dies with dignity.
We just try to ignore the elephant somehow
We just try to ignore the elephant somehow
We just try to ignore the elephant somehow
Somehow
Somehow
This brilliant final section explodes, and lands the elephant squarely on our own chests, as we try to ignore our own descent into darkness, somehow. Somehow.
This Americana lineage continues and will continue to evolve, as it has from Gillian Welch to Jason Isbell. At the core, it belongs to the tradition of the old troubadours. It tells you stories. It speaks from a clear vision. It takes you into uncharted territories.
Pat Pattison is a Professor at Berklee College of Music, where he teaches Lyric Writing and Poetry. In addition to his four books, Songwriting Without Boundaries, Writing Better Lyrics, The Essential Guide to Lyric Form and Structure, and The Essential Guide to Rhyming, Pat has developed five online courses for Berkleemusic.com: three lyric writing courses, one on poetry, and one on creative writing. He has filmed a series of lectures for coursera.org with over 1,500,000 students enrolled since the first run in 2013. Pat has written over 50 articles for various magazines and blogs and has chapters in both The Poetics of American Song Lyrics and the current Handbook on Creative Writing for Edinburgh University Press.
Pat continues to present songwriting clinics across the US, Canada, Australia, New Zealand, and Europe. Pat's students include John Mayer, Gillian Welch, Tom Hambridge, Karmin, American Authors, Liz Longley, Greg Becker, Charlie Worsham, and many more.
For information on the 26th Annual USA Songwriting Competition, go to: https://www.songwriting.net