Secrets for Writing the Best Songs for Sync Licensing

by Dave Kusek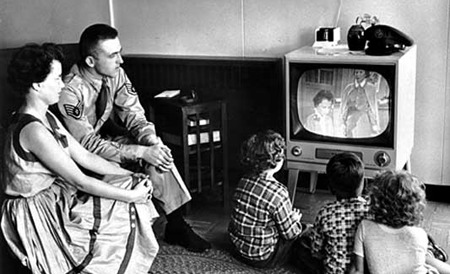 In the past three years, all the top winning songs of the USA Songwriting Competition were placed in Box Office Hit Movies. The current winning song was also featured on the first episode of the hit TV show "American Idol" last Wednesday (January 6th). Music industry expert Dave Kusek talks about the secrets behind the lucrative sync licensing.

As a songwriter, you're totally ahead of the pack when it comes to scoring sync license opportunities. You know how to create emotion with your melodies, how to convey a story with your lyrics, and how to set the mood with a few notes. But, because the music in TV and film is used to support the action rather than be the main event, you need to think about the songs you submit for sync opportunities a little differently.
To help you out, I created a free video lesson going through the easiest way for indie artists to break into the world of licensing. But first, check out these 4 tips that will help you start figuring out what songs you should focus your efforts on when it comes to licensing.
Keep in mind that even weird or niche songs that don't fit with these guidelines can get licensed given the right opportunity. But it will definitely take a little more research on your part to find productions that are looking for music off the mainstream path.
Also, you shouldn't feel like you need to change your art to adapt to licensing situations. These tips and guidelines are to help you choose the songs to focus your sync licensing efforts on, not an instruction manual to songwriting for film and TV.
1. Vague Lyrics Work Best
As a songwriter, you probably use specific lyrics to help the listeners visualize and connect with a song. But this can sometimes backfire with sync licensing. In film and TV, the music is there to reinforce and support the scene. And that means your lyrics need to be relevant to what's going on.
Think about it like this. If you write a song about a man named Francis who feels lost in life and packs up to move to Tokyo Japan only to find the love of his life in Harajuku station, it can only be used in a scene where the character feels lost, moves to Japan and finds their soul mate in a train station. And the chance that a movie with that exact scenario comes along is slim to none.
On the other hand, a song about feeling lost, self-exploration, and finding love in unexpected places would definitely fit in a ton of movies or TV shows. As you can see, the vagueness can make a song more adaptable and more licensable.
2. Stick with Common Themes
Take a minute to think about all the movies and shows you see on TV. More likely than not, they're all based on a few common themes. Love, heartbreak, break ups, triumph over a struggle, suspense, and revenge are all plot lines you see popping up over and over again.
Filmmakers and TV producers always come back to these themes, because they work. It may seem cliché, but there will always be a market for music that supports these themes, so break out your cheesiest break up song and get it out there!
3. Stay Away from Explicit Content
As you surely know, film and TV have to stick to pretty strict age ratings. So what does that mean for you? Well if your song has too much swearing or explicit content, you've just seriously cut down your options to just R rated movies.
For sure, more adult themes can be a very important part of your art and the message you're trying to get across, and you should have to compromise on that with your fans. But if you're serious about going after sync, you could create clean versions of your songs and submit those PG versions to sync opportunities.
Explicit content aside, if you're going after opportunities with companies like Disney, definitely take the time to also submit written out lyrics. Supervisors have to be very careful about the music they choose when working on content for a younger audience, and helping them out like this will definitely make you stand out from the crowd.
4. Don't Forget Your Back Catalog
Most of the mainstream music industry is ruled by the newest and latest releases. But the world of sync licensing knows no time period. It's not really about finding songs that are popular. Music supervisors are looking for the best song to support the scene, and this means you can and should submit songs from your back catalog.

If you want to learn more about music licensing, check out this short free video lesson. If you watch the whole lesson, you'll get a secret free ebook with even more insider information on what music supervisors look for in music they license.
Dave Kusek is a digital strategist, consultant, entrepreneur, digital music pioneer, author, speaker, educator and Senior Partner and Chief Digital Officer at Digital Cowboys. Dave was Vice President at Berklee College of Music in Boston and the founder and CEO of Berkleemusic.com. Prior to that, Kusek helped develop the Musical Instrument Digital Interface (MIDI), was co-inventor of the first electronic drums "Synare", and co-founder of Passport Designs, the first music software company. In 2005 he co-authored the best selling music business book "The Future of Music: Manifesto for the Digital Music Revolution".
Kusek is a founding faculty member at Berkleemusic and has been featured in the New York Times, Boston Globe, Billboard, Wired, Christian Science Monitor, Huffington Post, Associated Press, Boston Business Journal, MTV, CNBC, SF Chronicle, Forbes, NBC-TV, Nightly Business Report, NPR, Financial Times, Guardian, Midem, Music Hack Day, Digital Music Forum, NAMM, AES, IEBA, MacWorld, Comdex, SXSW and Digital Hollywood.
To enter the 21st Annual USA Songwriting Competition, go to: http://www.songwriting.net